https://www.aurogroup.ac/events/alumni-talk-by-rahul-gawadhe
The Department of Electronics & Communication Engineering organized an Alumni Talk on 24th November 2021. The guest speaker of the event was Mr. Rahul Gawadhe, a startup founder and an alumnus of the Department of Electronics and Communication Engineering. He is a student of the 2019 batch and founded a startup, 'R-Proxima Lightening Solutions'. R-Proxima Lighting Solutions is one of the renowned manufacturers and suppliers of a wide range of LED Lights with the brand name 'R-Proxima'. The wide range of their products includes LED Flood Lights, LED Bay Lights, LED Street Lights, LED Panel Lights, LED Down Lights, LED Tube Lights, LED Bulbs, LED Strip Lights, LED Garden Lights, LED Underwater Lights, and LED Low Bay Lights.
The talk was organized under the initiative of the Institution Innovation Council (IIC) of Sri Aurobindo Institute of Technology. IIC is an initiative by the Ministry of Education to impart the Innovation and Entrepreneurship ecosystem inside higher education institutions of India. The Insitute has also established an IIC with the name SAIT-IIC and it conducts various Innovations, IPR, and entrepreneurship-related activities prescribed by MIC in a time-bound fashion. SAIT-IIC also organizes periodic workshops/ seminars/ interactions with entrepreneurs, investors, professionals and creates a mentor pool for student innovators.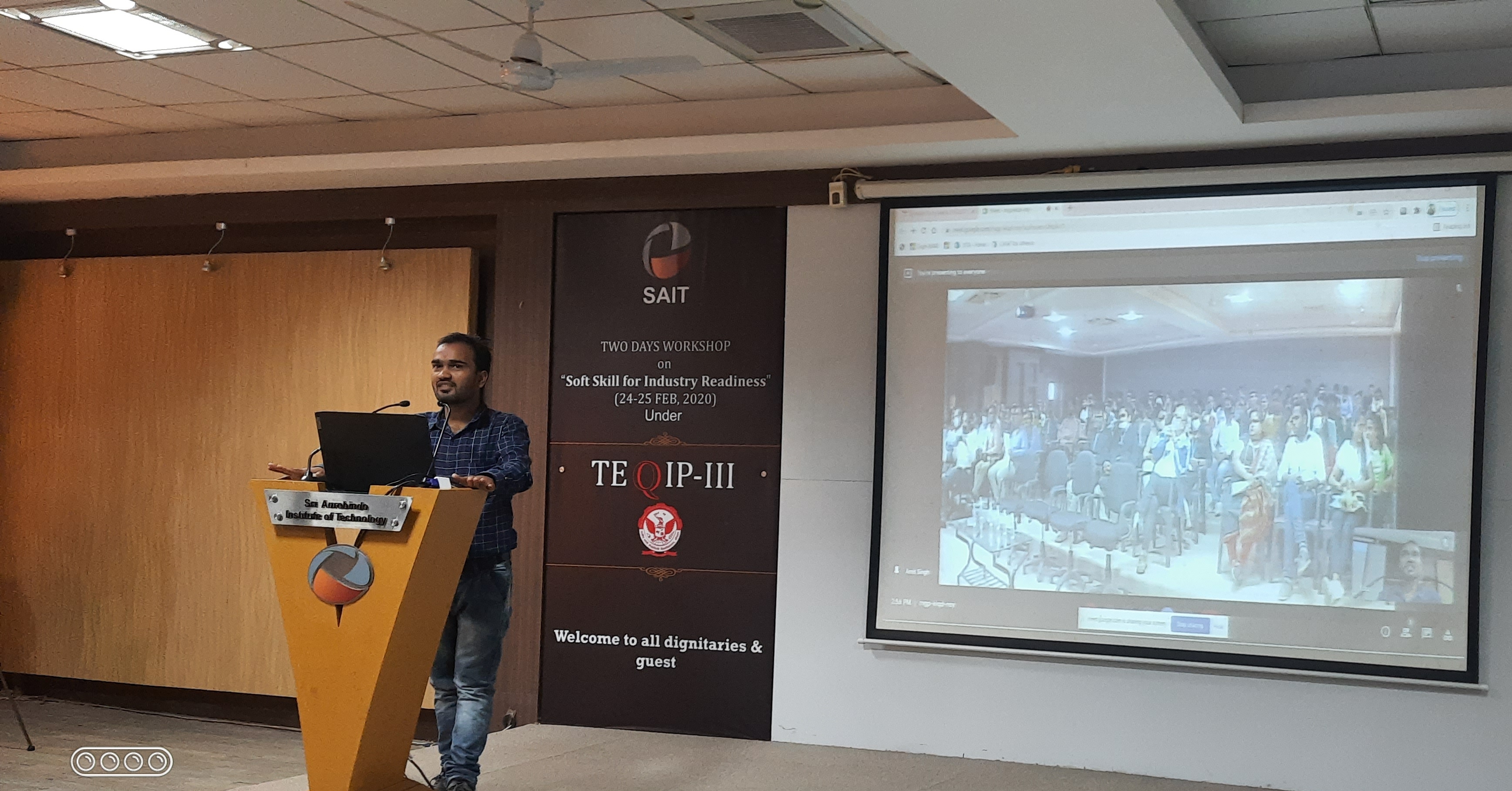 The prime objective of this alumni talk was to make the students aware of the process and technicalities involved in initiating a startup. During the session students also got to know about the different types of funding provided through Public and Private means at the different stages of a startup and also the different types of licensing required to register and establish a firm.
In his speech, Rahul emphasized the problems which would arise during the setup of any business and how to cope with them. He also invited interested students to do internships from his company. He also shared the experience of some students from the ECE department of the institute who did internships from his company and how they practically implemented the skills which were taught to them at the institute. The event was attended by many students of different branches of the institute and asked different questions and discussed doubts related to the startups with the speaker.