https://www.aurogroup.ac/events/aurobindo-group-institutes-celebrates-azadi-ka-amrit-mahotsav-har-ghar-tiranga-campaign
ये बात हवाओ को बताये रखना, रौशनी होगी चिरागों को जलाये रखना,
लहू देकर जिसकी हिफाजत हमने की, ऐसे तिरंगे को सदा दिल में बसाये रखना।
'Har Ghar Tiranga' is a campaign under the aegis of Azadi Ka Amrit Mahotsav to encourage people to bring the Tiranga home and to hoist it to mark the 75th year of India's independence. Our relationship with the flag has always been more formal and institutional than personal. Bringing the flag home collectively as a nation in the 75th year of independence thus becomes symbolic of not only an act of personal connection to the Tiranga but also an embodiment of our commitment to nation-building. The idea behind the initiative is to invoke the feeling of patriotism in the hearts of the people and to promote awareness about the Indian National Flag.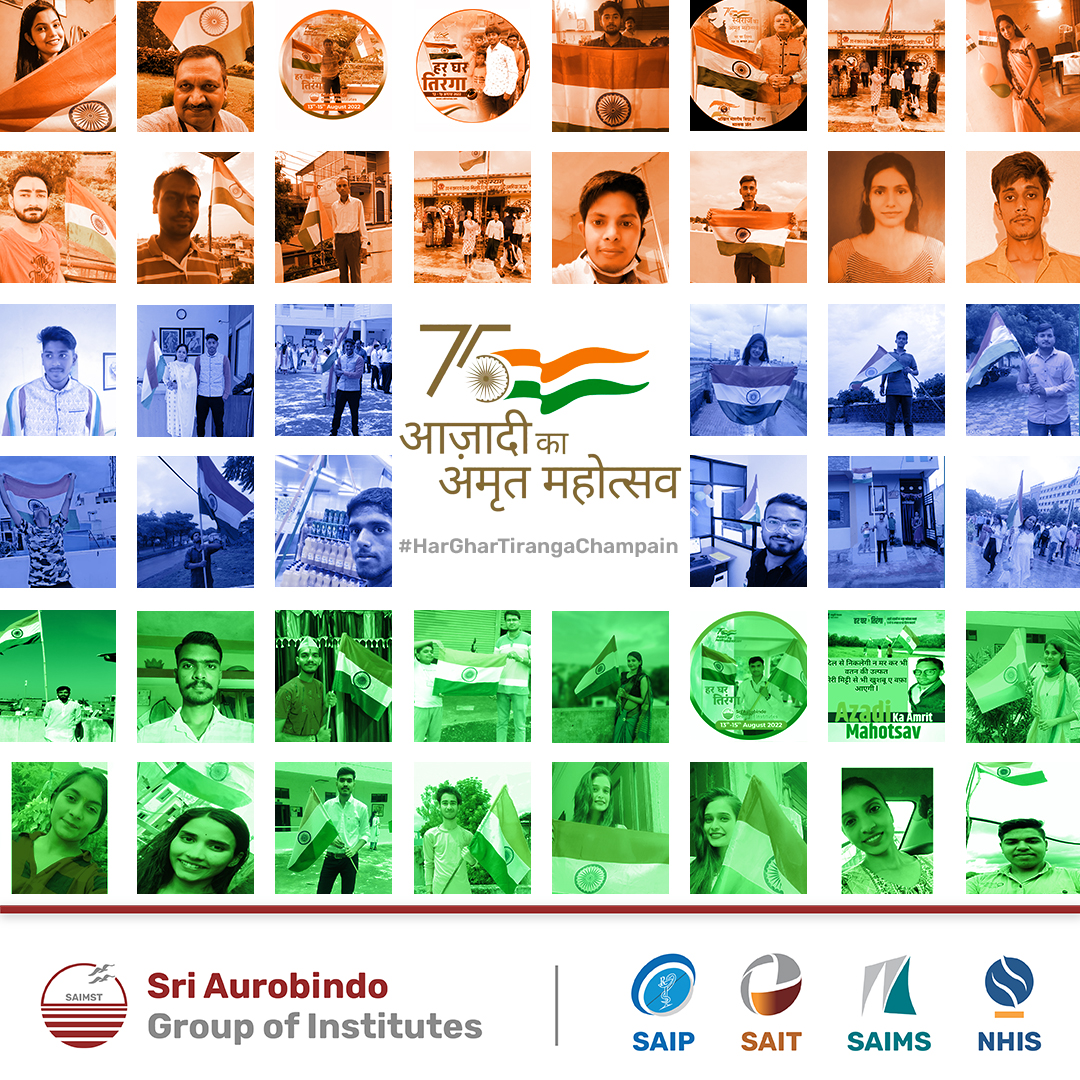 To mark this momentous occasion students of Sri Aurobindo Group of Institute enthusiastically hoisted the flag in their homes. Various events were organized in support of the campaign and active participation was done by all.
Indian Flags were distributed to the students to promote the "Har Ghar Tiranga" Campaign under the celebration of 75 years of Independence.
The event was organised to create a sense of patriotism, national pride and belonging in the hearts of the common citizens and especially the college community.
The Rally was laid by all the Directors, staff members and students of all the institutions that come under the Auro Group.
Patriotic songs were played during the yatra to motivate students.