https://www.aurogroup.ac/events/awareness-drive-invest-in-people
Students of Sri Aurobindo Institute of Pharmacy, Indore celebrated International Education Day on 28th January 2023, which is observed on 24th January worldwide. Theme for this year celebration was "To invest in People, Prioritize Education". Students of SAIP visited vil. Bhawrasla, accompanied by Mrs. Sunayana Rathore & Ms. Supriya Shidhaye, and motivated children for education and its importance in life.
For the same, students collected remaining pages from their files and assignment copies, converted them in a form of copy and gave it to the children and encouraged them for studies.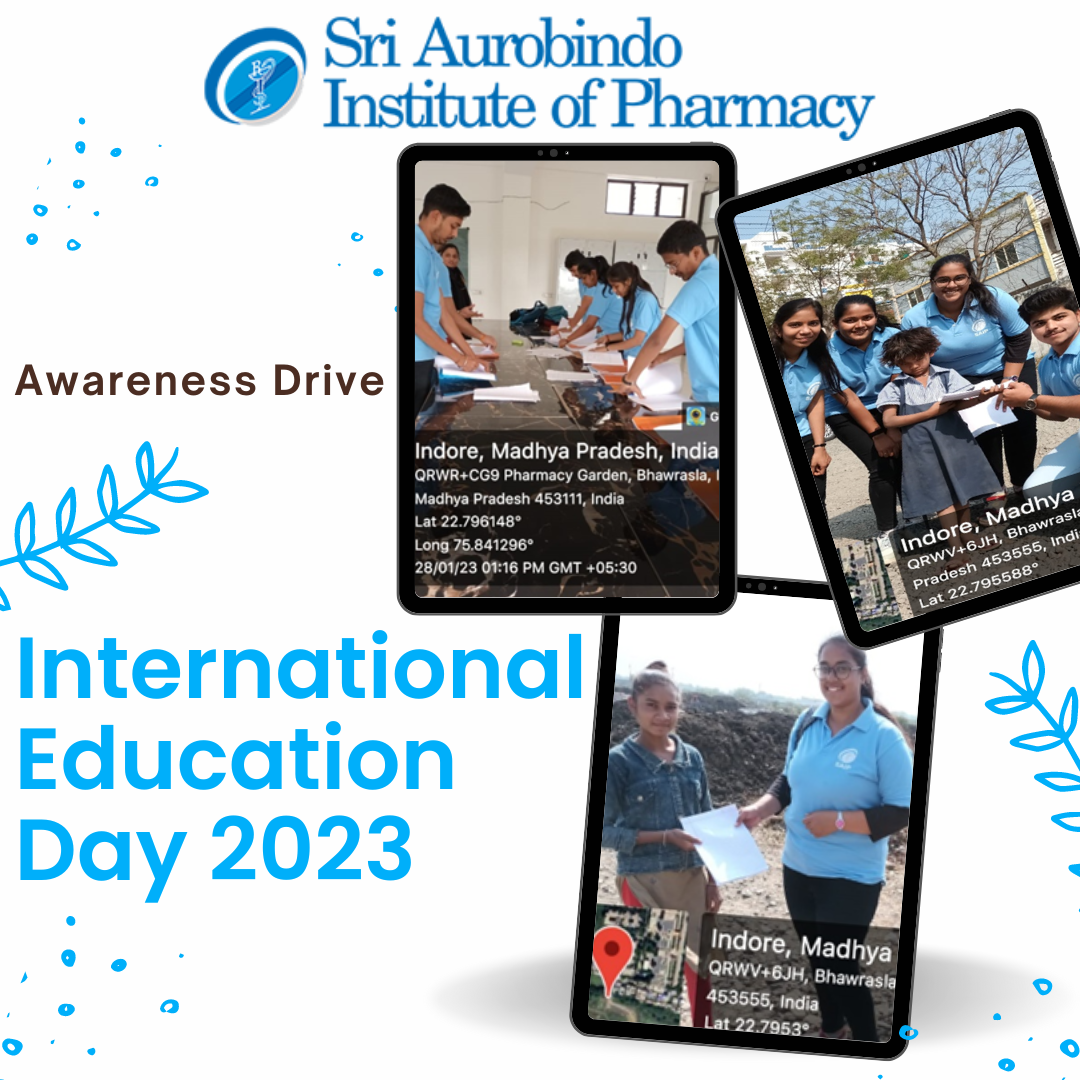 Students of SAIP discussed with the children and their parents too regarding attending school on regular basis.
The drive was concluded with a message "Education is the movement from the Darkness to Light."