https://www.aurogroup.ac/events/cse-department-sait-organized-one-day-workshop-on-microsoft-power-bi
On February 27th 2023, Computer Science Department of Sri Aurobindo Institute of Technology organized a "One Day Workshop on Microsoft Power BI" to impart knowledge on Data Analytics to the students.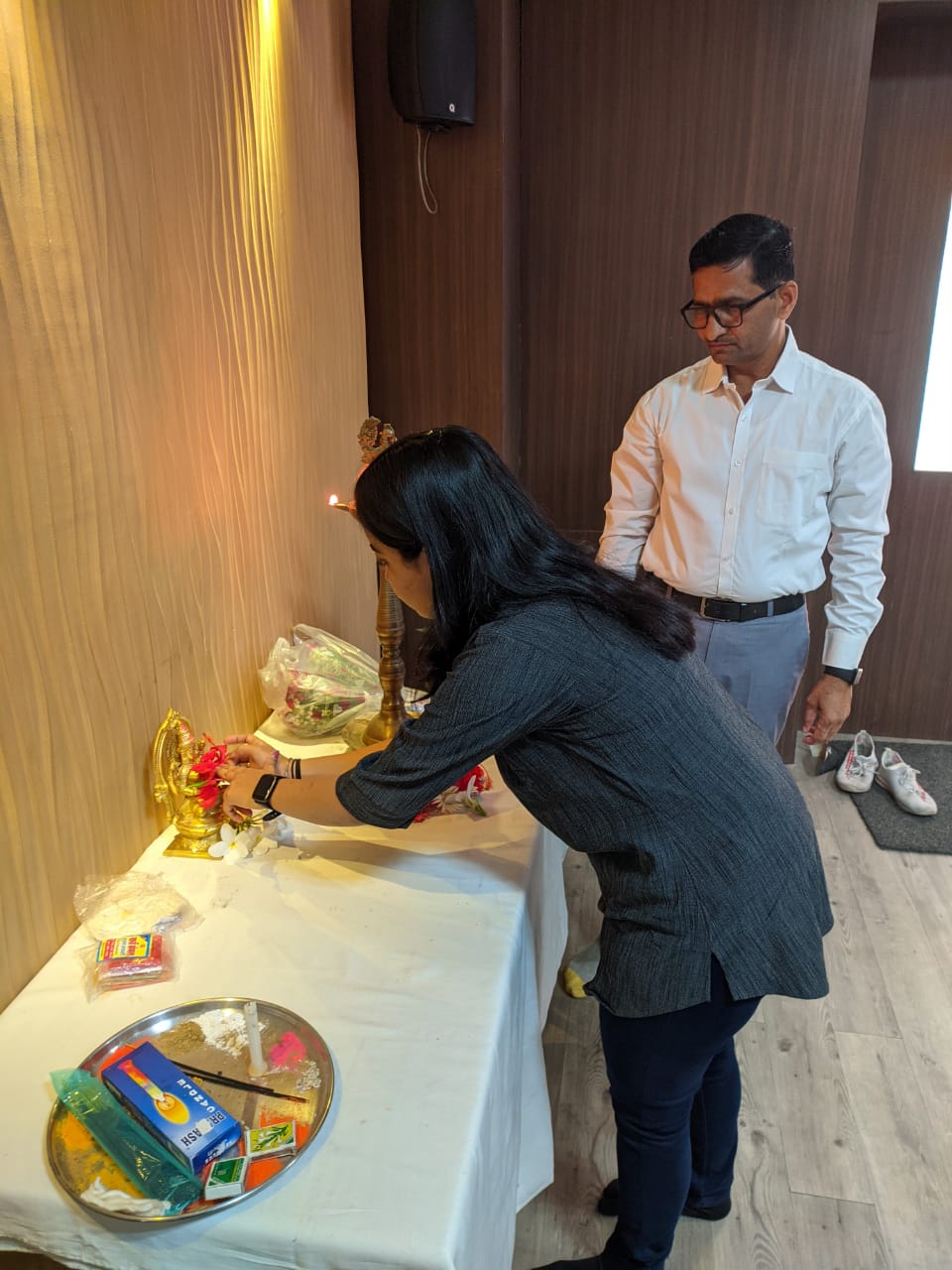 The invited guests were Ms. Sristhi Khamapariya, currently holds the position of Data Analyst Instacare, Indore – an Authorized Learning Partner – MicrosoftMiss. Srishti is working as Data Analyst at one of the leading startups, Instacare, Indore and is also a freelance dashboard designer.
Born and raised in Jabalpur, she has a background in computer application, and she later switched to Data Analytics and Business Analytics. She also specializes in Microsoft Power BI, Microsoft Excel, Tableau and SQL.
Ms. Shweta Gupta and Ms. Sudha Sharma were the program coordinators from CSE Department and they began the workshop by welcoming the guests at 10:30 AM. Welcoming bouquet of flowers was presented to the guest by Dr. Durgesh Kumar Mishra, Director SAIT.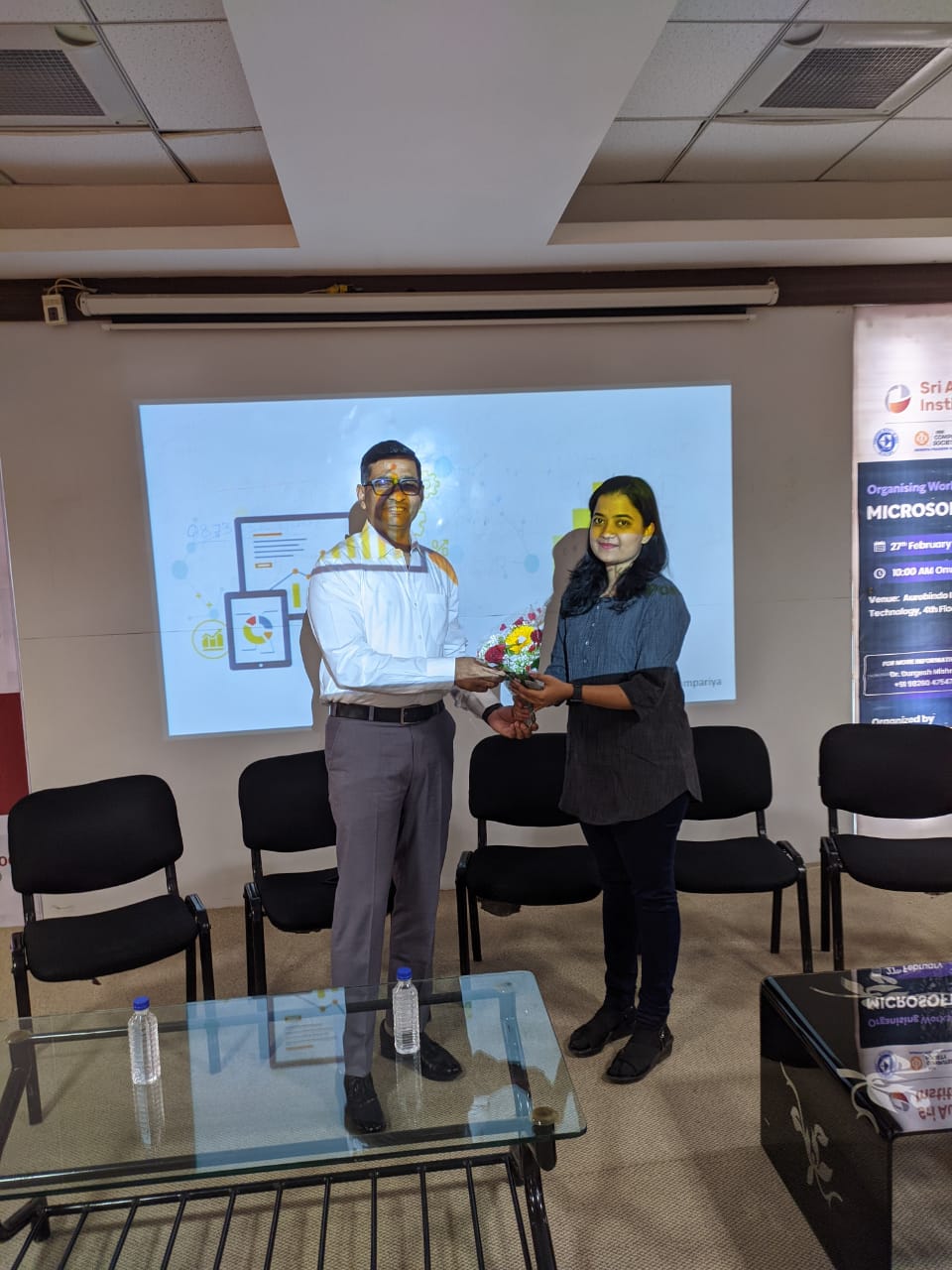 Post welcome, Dr. Mishra also gave a welcome address and briefed about the event.
Ms. Srishti Khamapariya delivered her talk on "One Day Workshop on Microsoft Power BI". She made the students aware about the Data Analytics and the tools that are put in use in Data Analytics, along with information on why it is essential in present era.
Ms. Khamapariya started by explaining what Data Analysis is and what data science is? She explained by informing students of the job role of Data Analysts that they examine information using data analysis tools and help their teams develop insights and business strategies.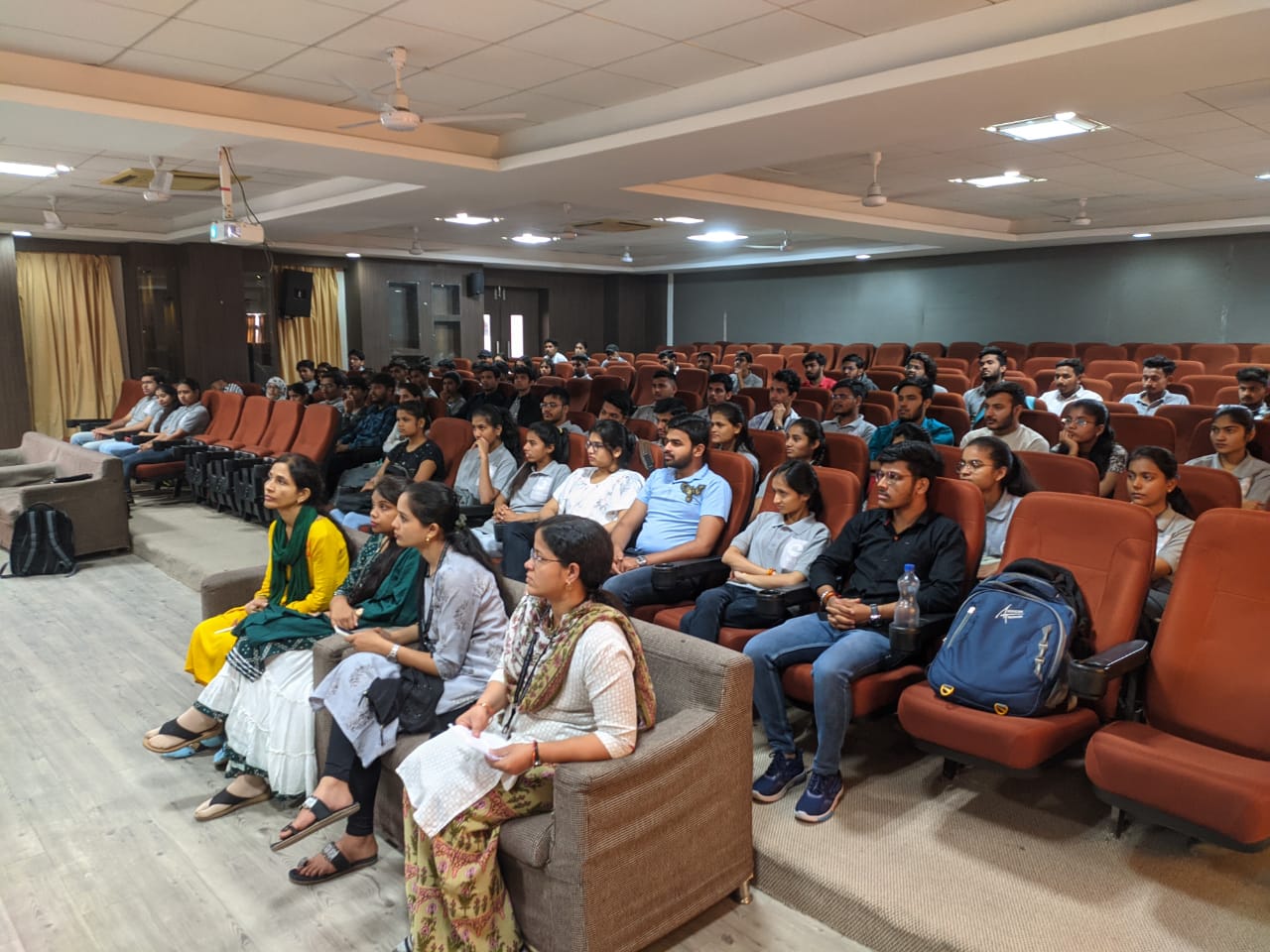 You will need skills in maths, statistics, communications, and working with tools designed to do data analytics and data visualization. Power BI is a unified, scalable platform for self-service and enterprise business intelligence (BI). Connect to and visualize any data, and seamlessly infuse the visuals into the apps you use every day.
Power BI is a leading business intelligence platform that combines an intuitive user experience with industry-leading advanced analytics.
Organisations can bring together data to analyse in seconds and uncover deep insights with built-in AI capabilities – all with the industry-leading security and performance of the Power Platform and Azure.
Power BI consists of several elements that all work together, starting with these three basics:
– A Windows desktop application called Power BI Desktop.
– An online Software as a Service (SaaS) service called the Power BI Service.
Power BI Mobile appls for Windows, iOS, and Android Devices.
The career path you take as a data analyst depends in large part on your employer.