https://www.aurogroup.ac/events/sait-organized-a-hospital-visit-for-mba-ha-students
Department of Management – Sri Aurobindo Institute of Technology organized a visit to hospital for the students of MBA – HA (Hospital Administration).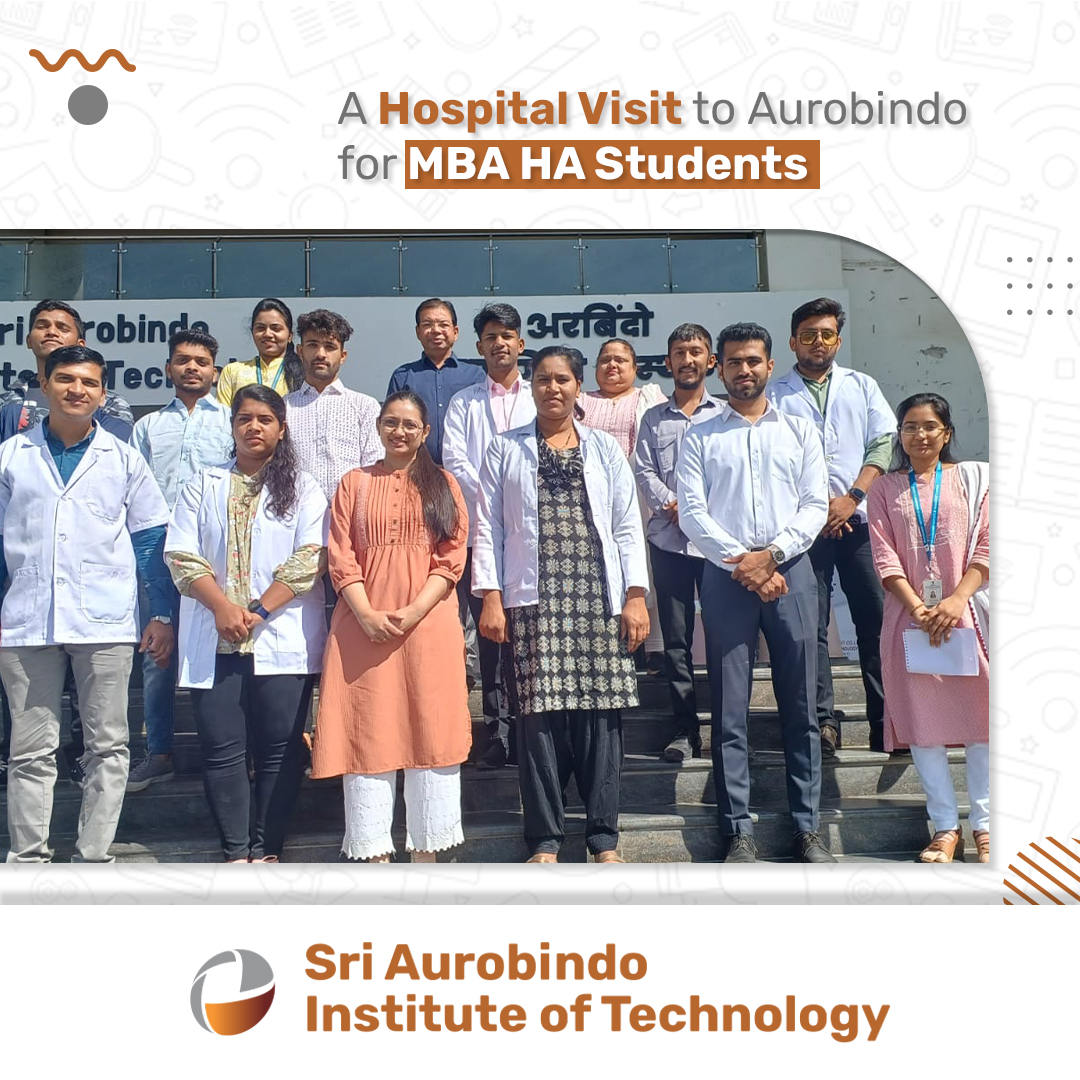 As per the syllabus, the students are required to make a Project on Working of Hospitals, also to explore the career fields in Healthcare Finance Management, Medical and Health Services Management, HR Recruitment for hospital.
SAIMS (Sri Aurobindo Institute of Medical Science) Hospital is a group of Hi-Tech Specialty hospitals. SAIMS also has the largest campus among medical colleges in Madhya Pradesh. The main aim and purpose of this group is to provide consistent and affordable medical services to people belonging to all classes, be it an influential class or one belonging to below poverty level.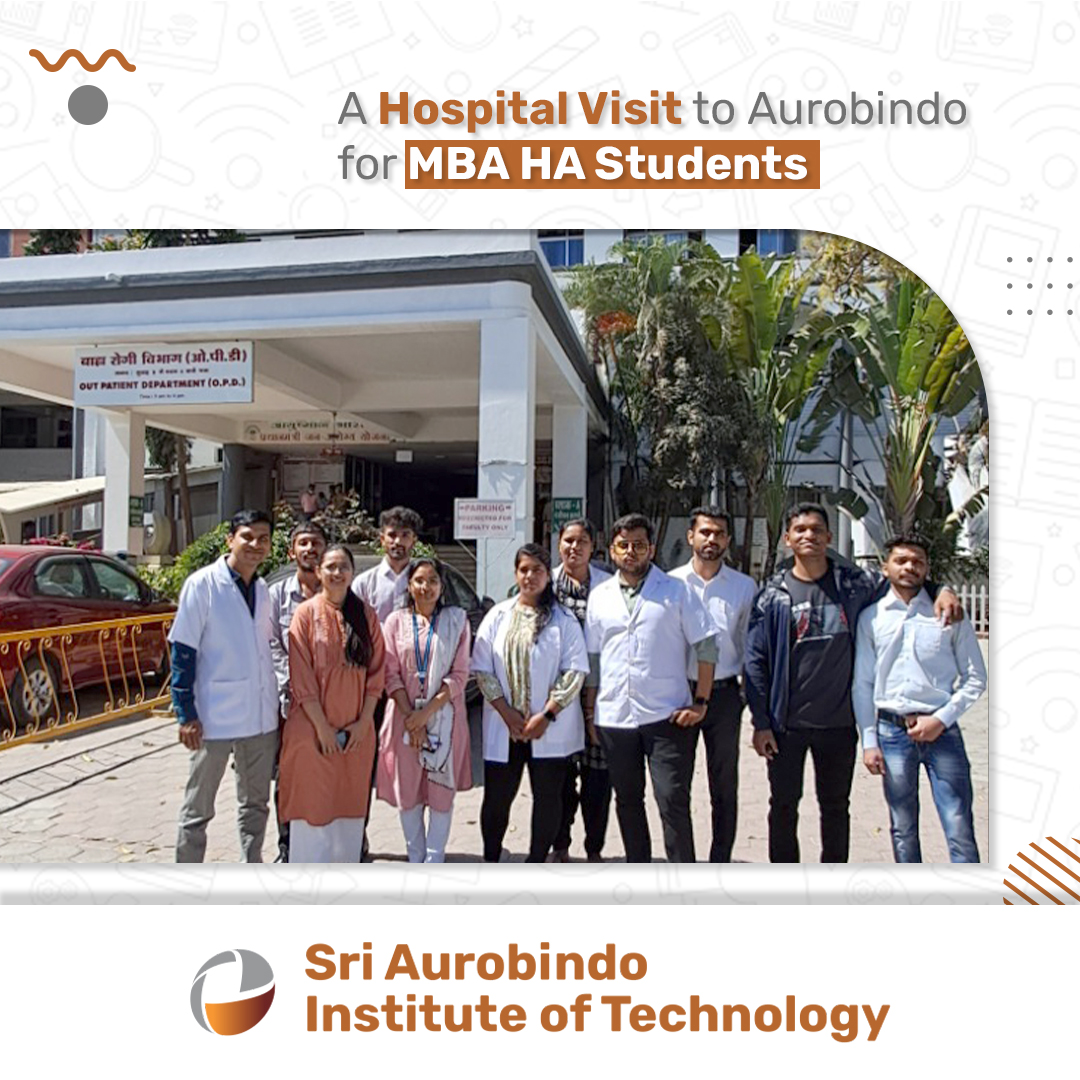 Proper infrastructure is provided for each and every department. The wards and operation theatres are one of its kind with almost all the latest technological instruments and equipment to meet the patients' need. There are highly equipped laboratories, new designed lecture theaters, libraries and lots of other facilities and related infrastructure.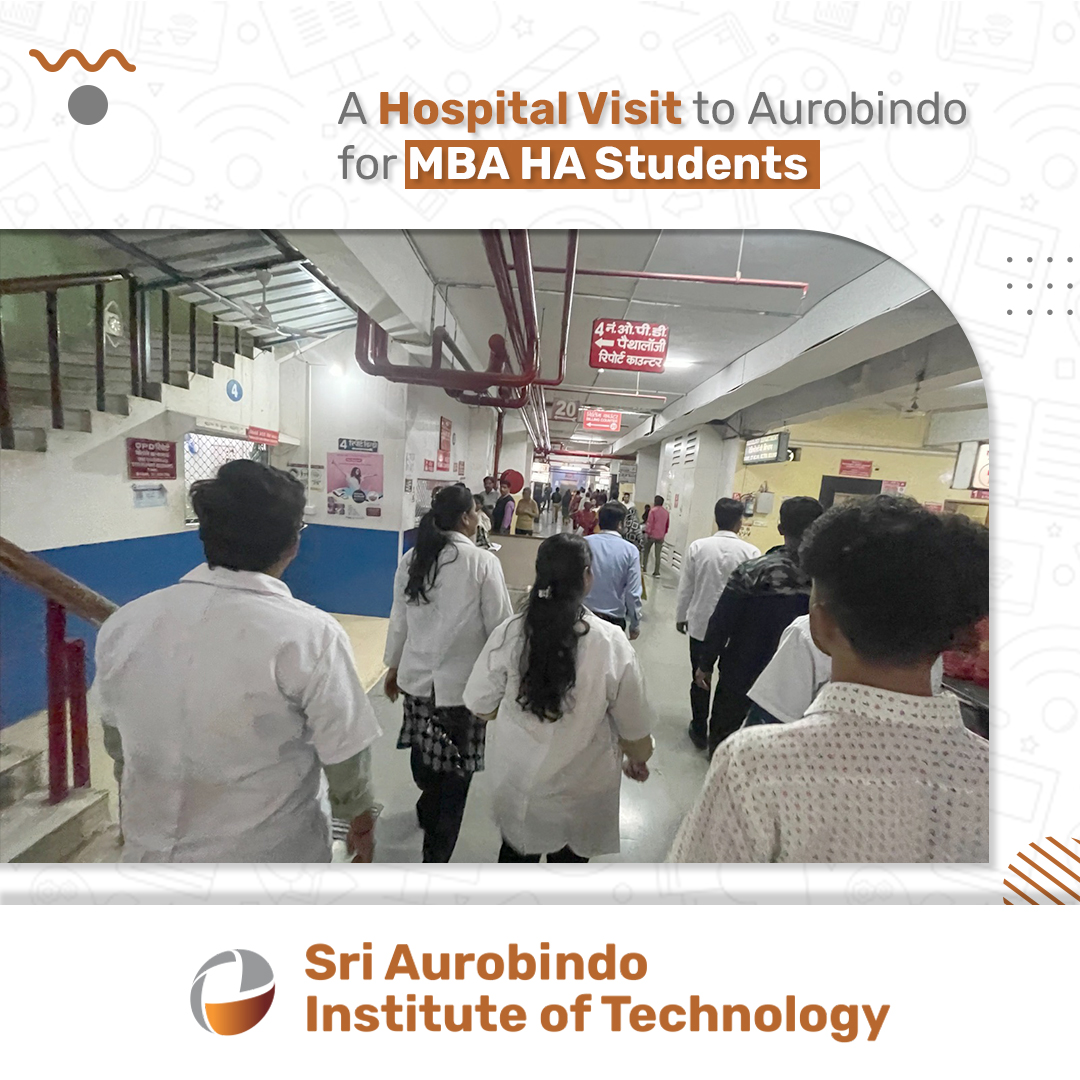 Students have visited various departments of medical treatment such as Neurology and Neurosurgery, Neonatal and Pediatric Intensive Care, Gynecologist and Obstetrics Care, Knee and Hit Joint replacement and emergency ward. The staff members were very supportive and were clarifying all the doubts asked by students.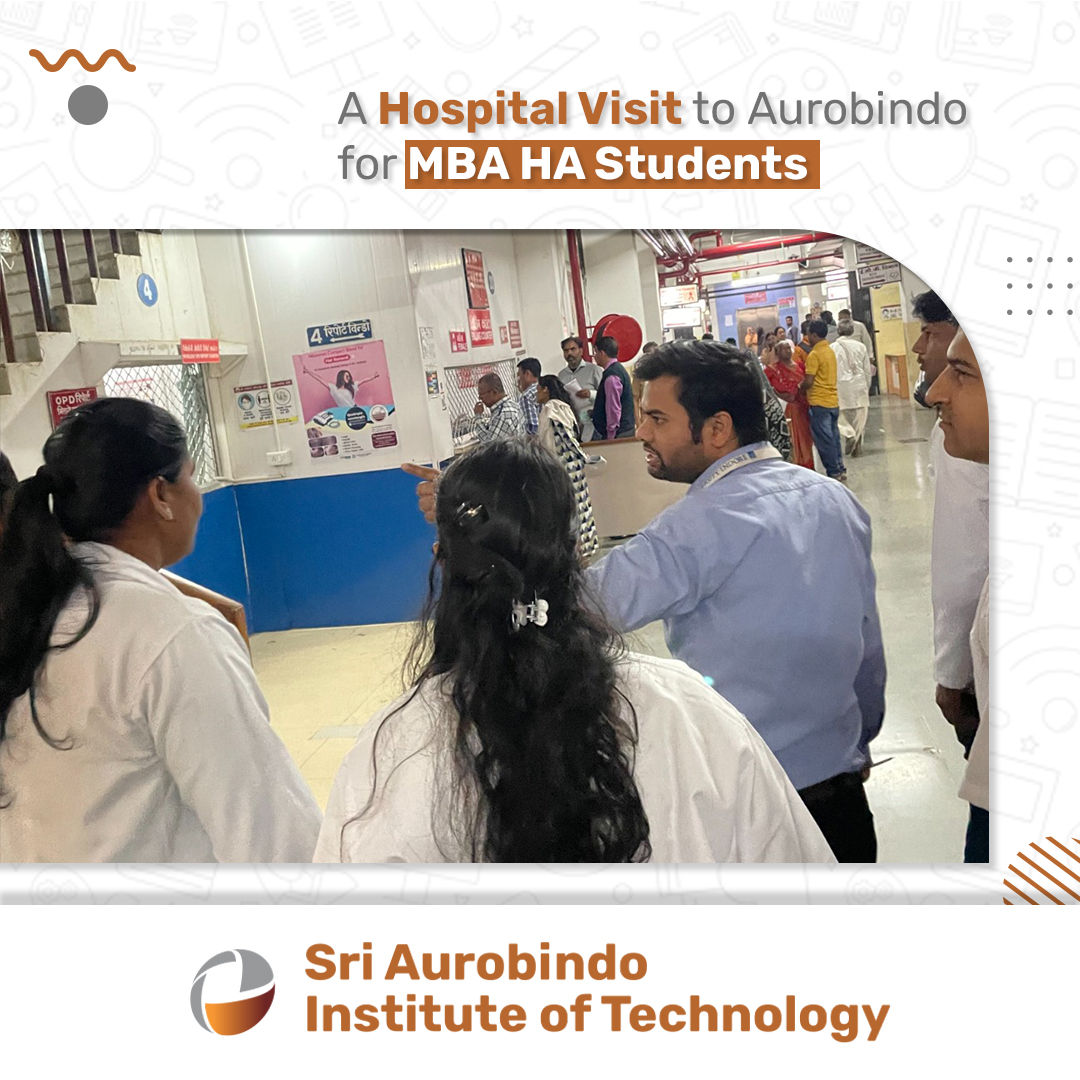 Students got to learn the process of Hospital Administration, Organizational Hierarchy with job descriptions and what kind of roles and responsibilities have to be performed by management professionals in a hospital.