https://www.aurogroup.ac/events/excursion-visit-to-shri-murarilalji-tiwari-smriti-gaushala-organized-by-saims
Sri Aurobindo Institute of Management & Science has organized an excursion visit to Gaushala as a part of community Services on 28th of March, 2023.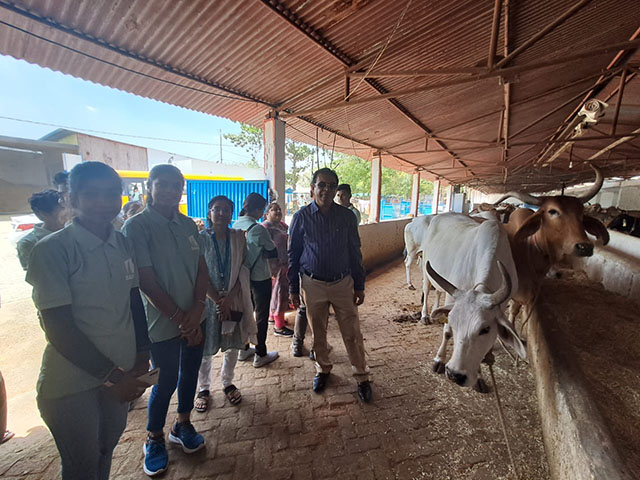 Shri Murarilalji Tiwari Smriti Gaushala is an animal protection organization situated at Sanwer Road, Indore. It is a charitable trust, animal welfare organization and a cowshed. It was established in 2003.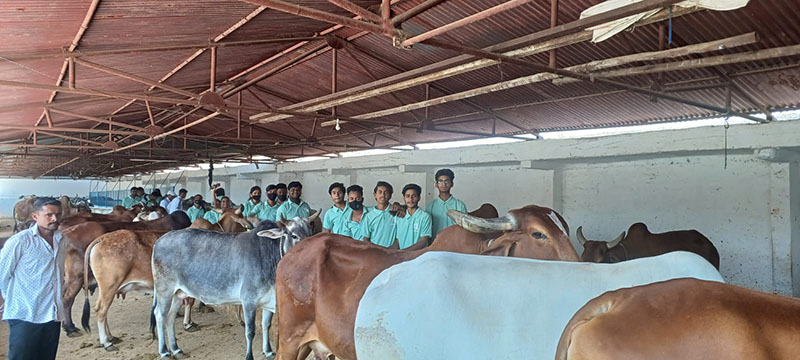 Since then, the organization has been protecting cows and calves from animal trafficking and poor conditioning as non-profit. They provide shelter, food, and care to more than 350 cows.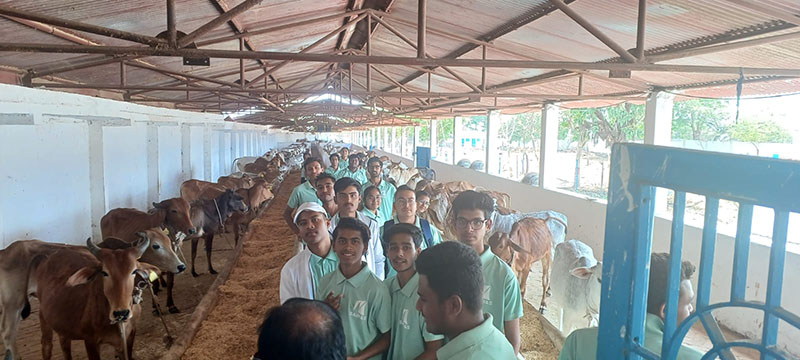 The students had a unique experience during the excursion since it was one of the first batches from the existing batch of SAIM&S students to participate in community services. The animal caretaker provided a complete guided tour and gave a detailed description of how the animals are being taken care of.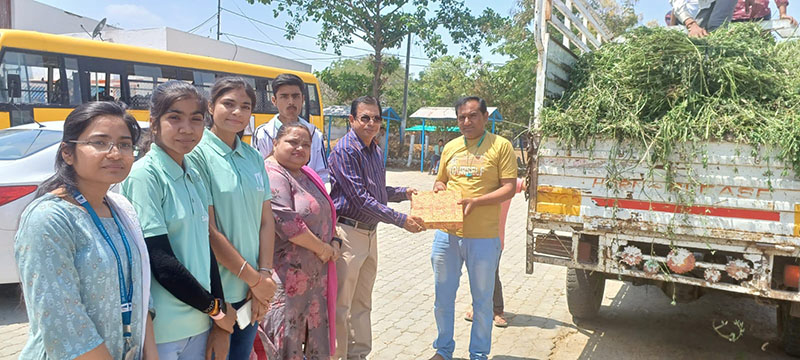 Students also learned about the advantages and medical applications of cow urine and cow-dung. Also, they discovered how to care for cows when they are sick.