https://www.aurogroup.ac/events/faculty-development-program-sait
What if a software developer wants to work with two different technologies and club them to generate new code? To find the answer to this, the Department of Computer Science and Engineering, Sri Aurobindo Institute of Technology, Indore organized a 3 days Faculty Development Program on "No-Code / Low-Code" in association with OutSystems, Lisbon, Portugal, CSI, and ACM, Chapter Indore from 29-9-21 to 1-10-21.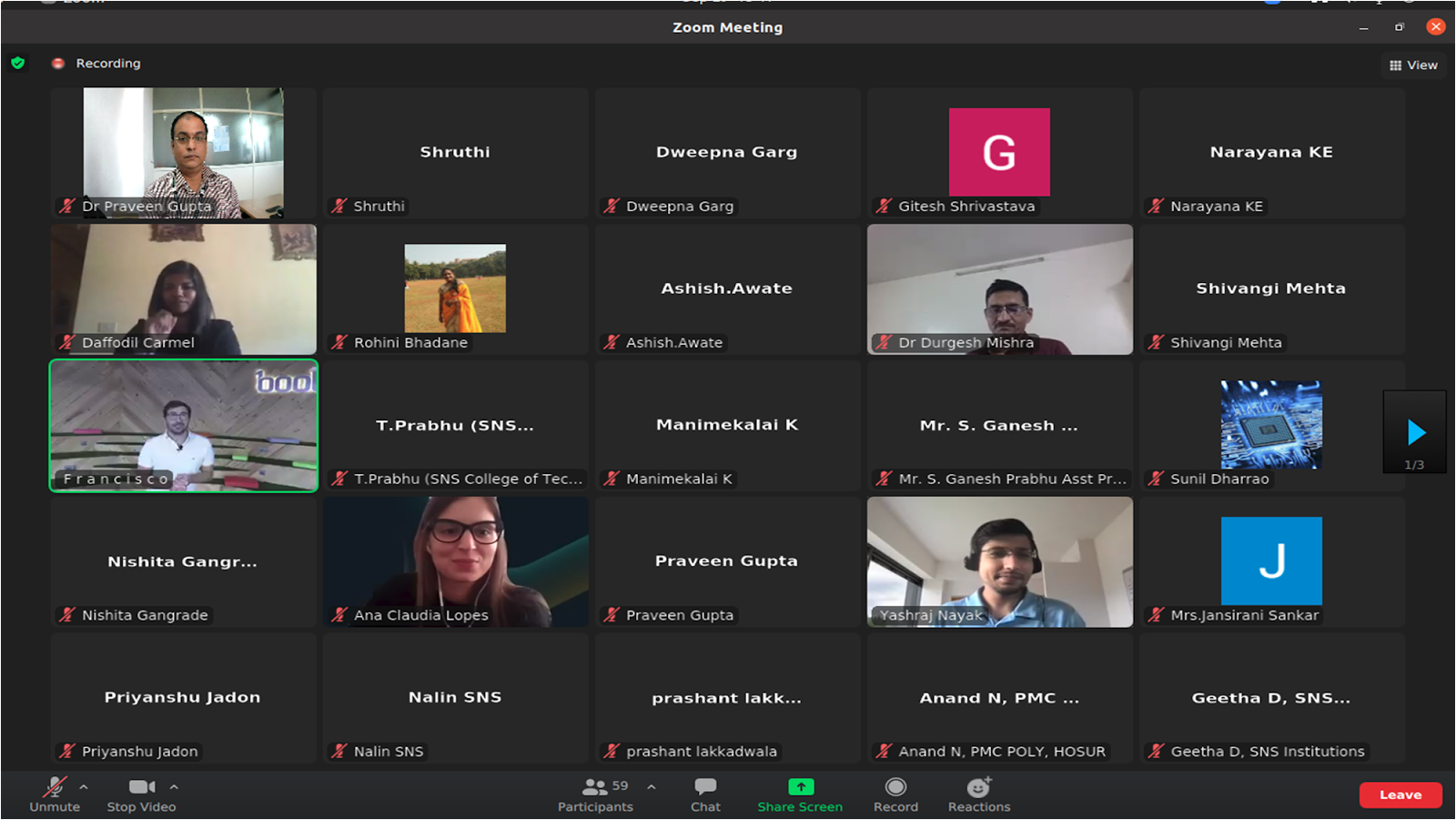 The trainer of this Faculty Development Program was Mr. Francisco Silva, Certified Trainer, OutSystems, Lisbon, Portugal. The event focused on learning the techniques which need either less coding or even no coding. Mr. Silva started his training by discussing the OutSystems. Later he discussed the Service Studio. He also discussed the Platform Server which is the heart of the Service studio. Service Studio provides a wide platform to work with different technologies and currently, it is used across the world for developing applications of various domains. Various programming models are available with the service module.
On day-2, Francisco started his training using simple excel sheets and showed participants how to use facilities available within the service studio. Later he moved towards explaining the database and trained the participants to use the database field, setting their properties and operations performed on them. There were some general queries like How entities are created and how they can be related to each other. Later, the trainer concluded the tutorial by discussing some Real-World problems related to the subject.
On day-3, the trainer talked about validations used on forms and variable validations. Later he discussed role-based security in web development, what are client variables, and site properties. More than 80 participants across India have joined this Faculty Development Program. Mr. Kinshuk Trivedi, Vice-President, Sri Aurobindo Group of Institutes congratulated all the participants on the completion of training. Dr. Durgesh Mishra, Director, SAIT, Indore presented vote of thanks.