https://www.aurogroup.ac/events/janamashtami-celebrations-2022-at-sri-aurobindo-institute-of-pharmacy
Sri Aurobindo Institute of Pharmacy family celebrated Janamashtami on 18th August, 2022. The dress code for the celebration was traditional outfit. The program was started with the worship of Lord Krishna by the honorable Principal, Vice Principal, all teaching, non-teaching staff and all the students of SAIP.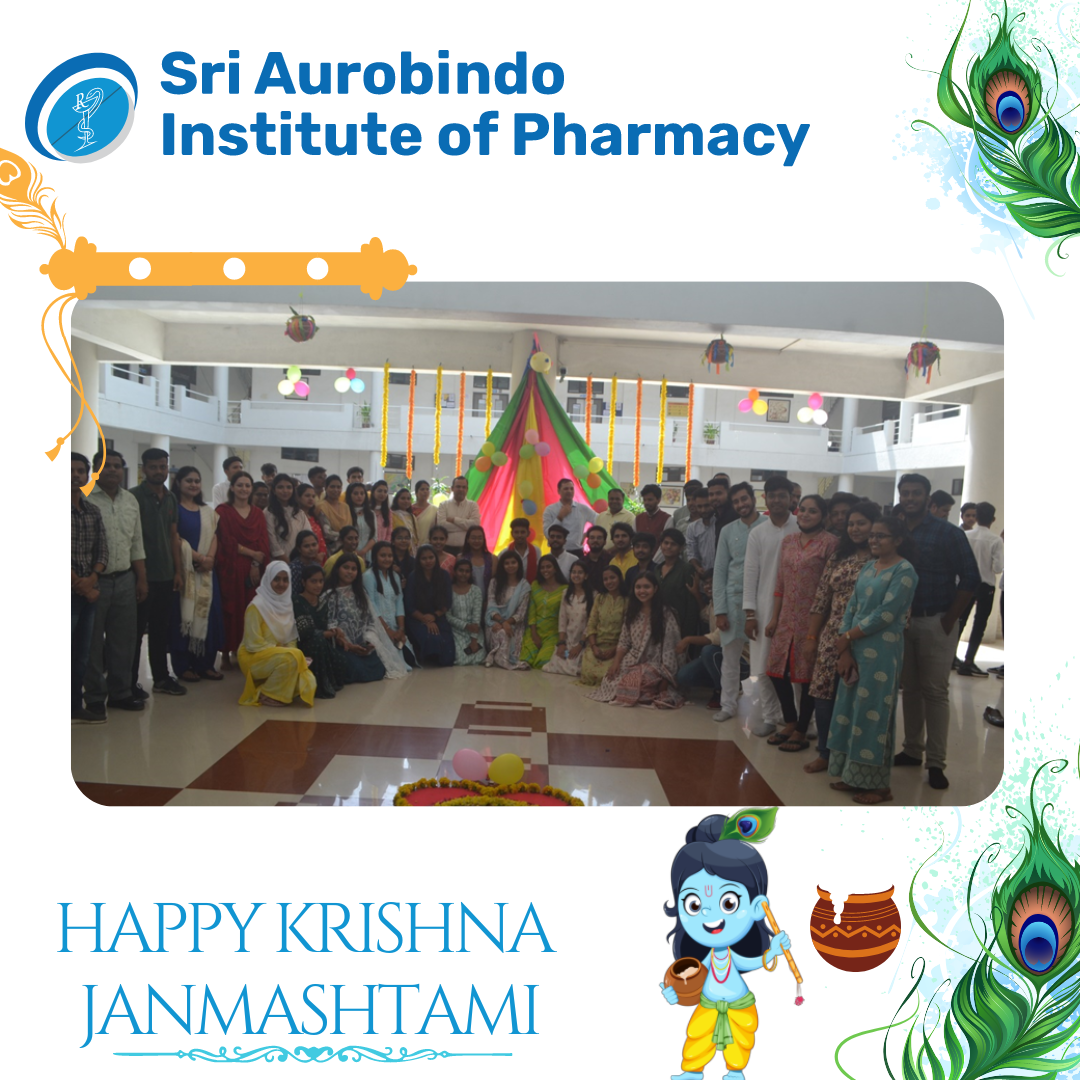 Mrs. Sunayana Rathore (Assistant Professor -SAIP) and Mr. Yash Bhandari (Assistant Professor – SAIP) were the event coordinators for Janamashtami Celebration 2022.The fragrance of flower, soothing aroma of camphor and the jingle of bells filled the air.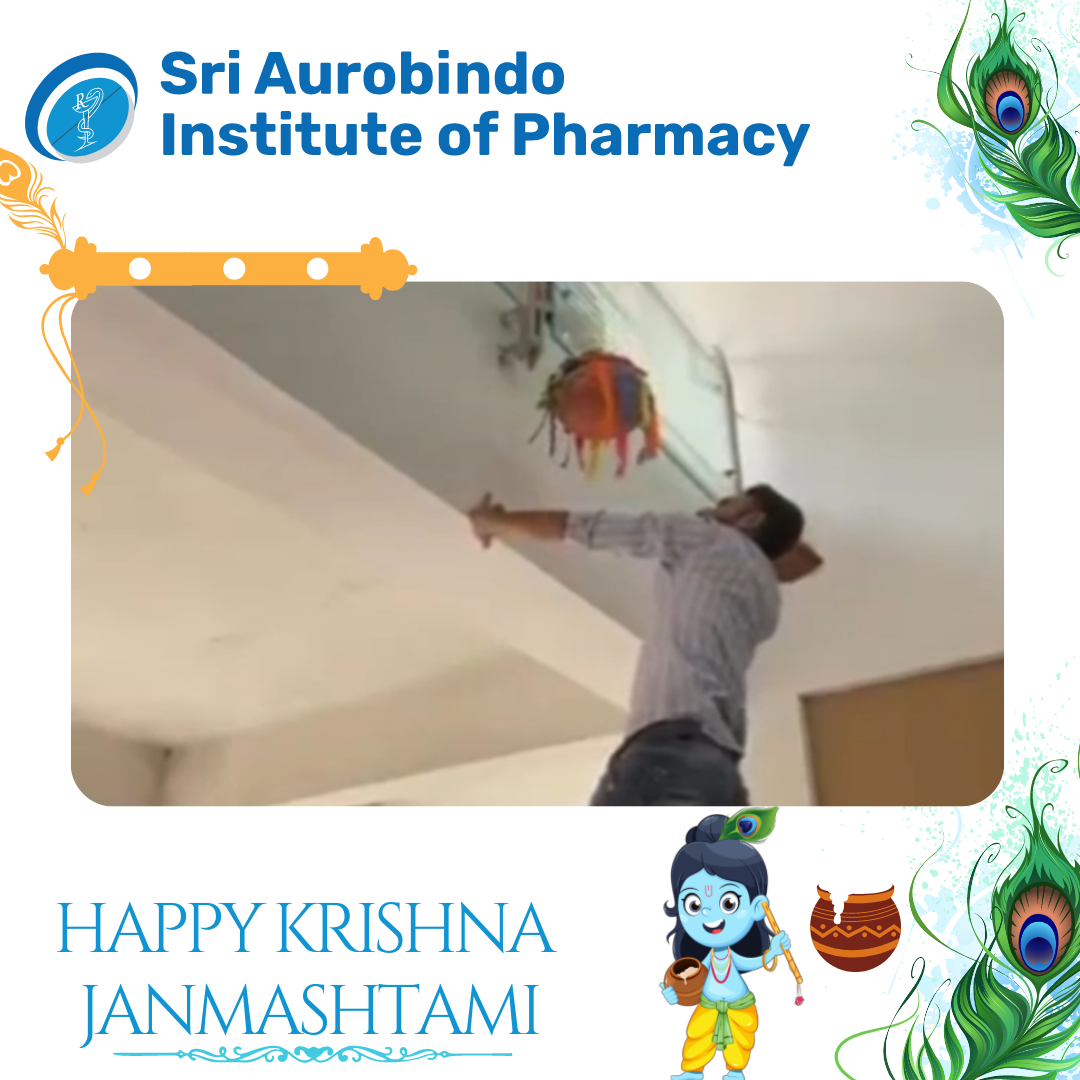 Mrs. Neha Upadhyay, Assistant Professor (SAIP) and Ms. Narmata Kushwaha, Assistant Professor (SAIP), were the judges for the event.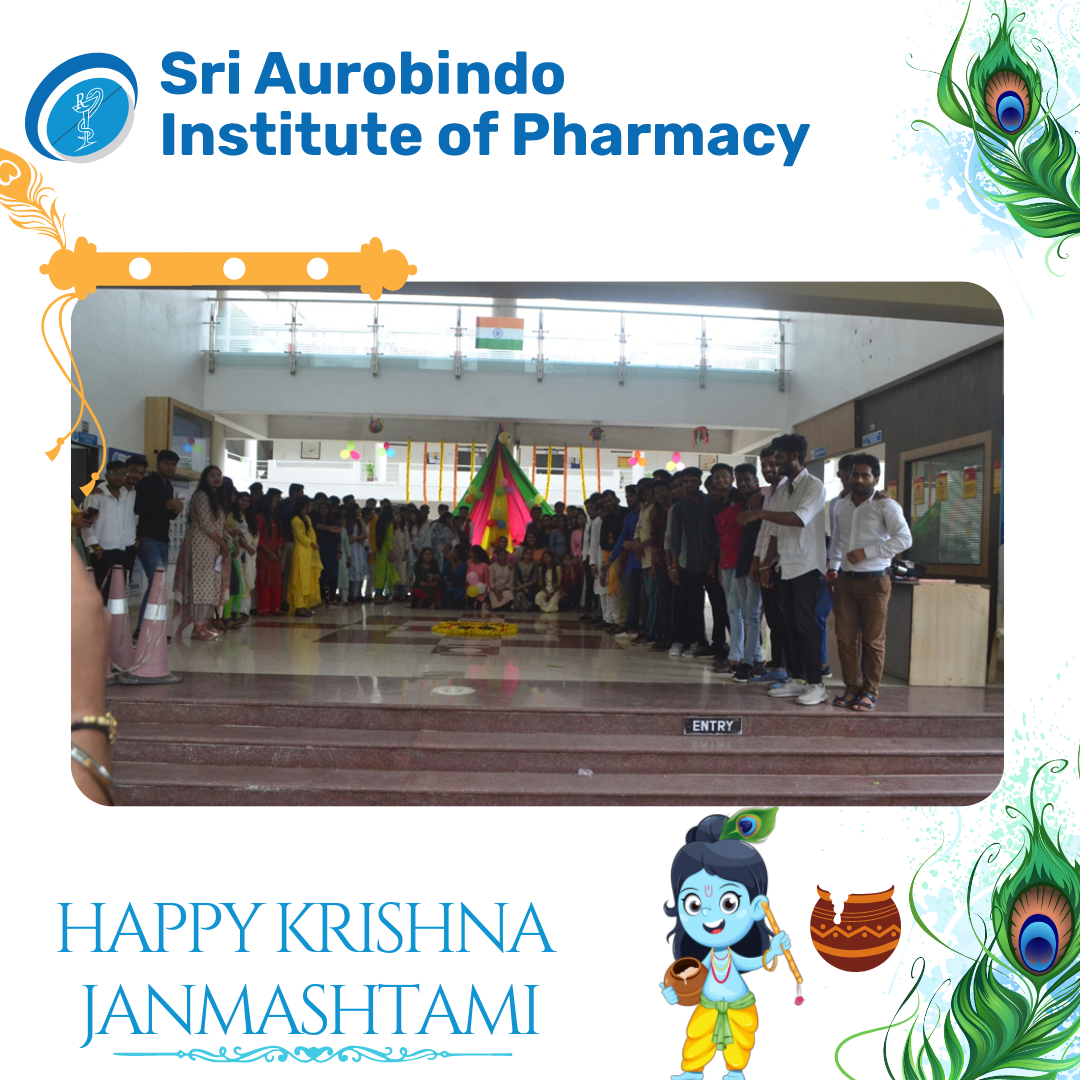 A lot of fun-filled activities like Matki Decoration, Treasure Hunt, and Matki Phod were organized. The main attraction of the event was breaking the treasure filled Matki.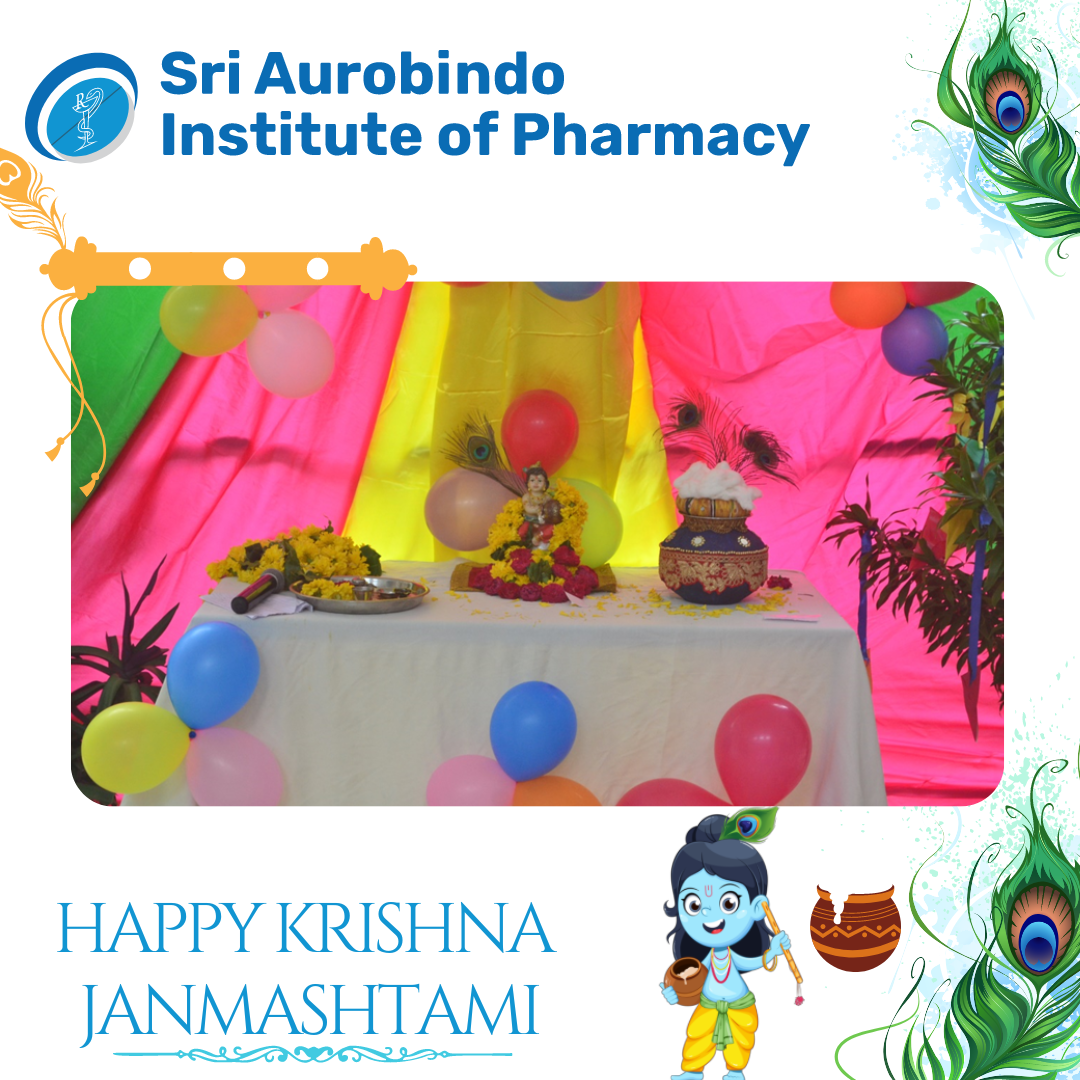 The winner of Matki decoration competition was Priya Jadhav from diploma 2nd year, Sakshi Bhawsar from B.Pharm 7th Sem was on second position and Purvi Chaturvedi from B. Pharm 3rd Semester secured third position.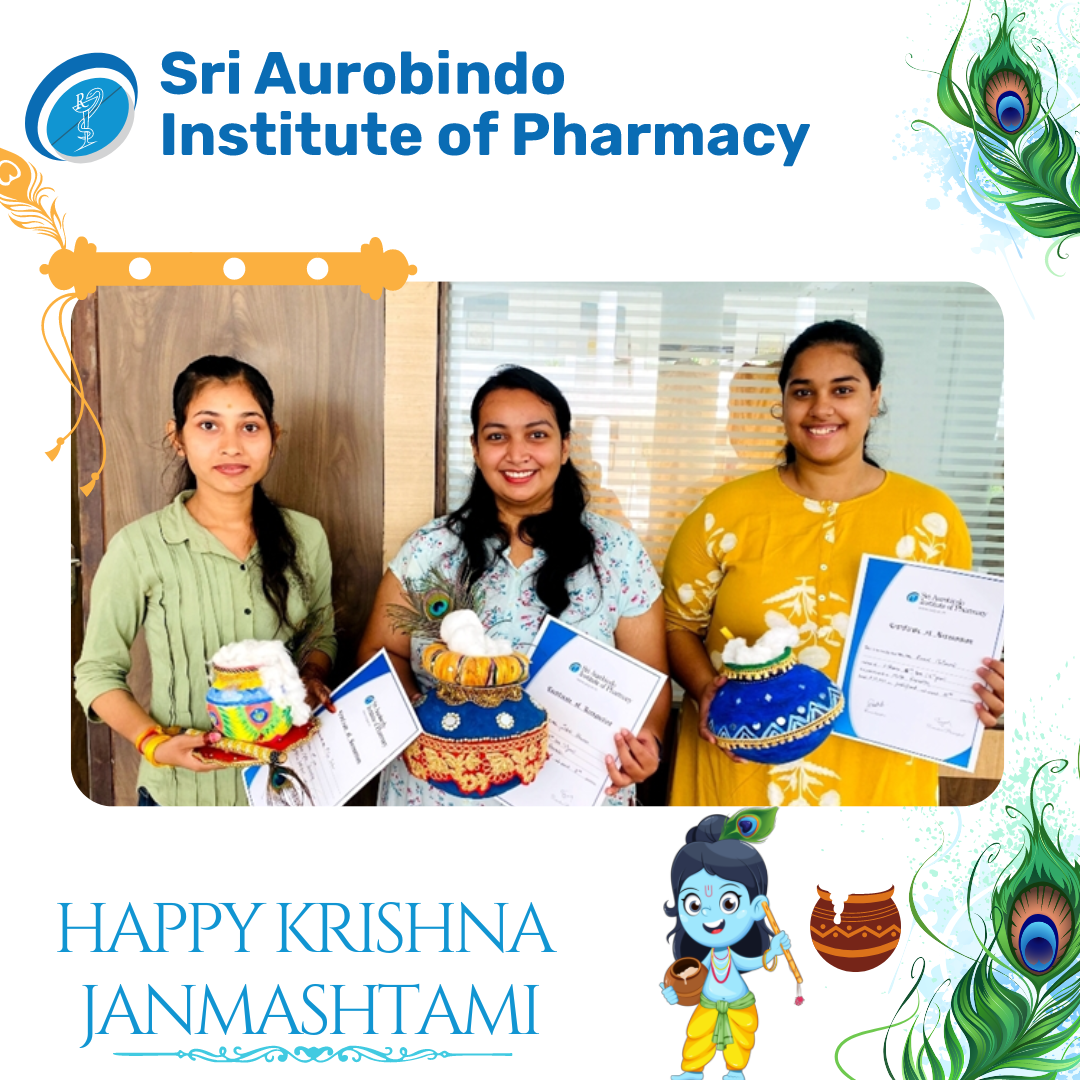 Treasure Hunt winners were Pharm D. 4th and 5th year students Gouri Baraskar, Isha Sethiya, Alisha Khan, Tanvi Dabhadae, Amal Thomas, second position went to Bharti Trivedi, Sakshi Bhawar, Shailee Jain, Shivam Rathore, Ayushi Dogne, Pawan Prajapat, Rohit Niranjan and third position was secured by Dipanshu Jaiswal, Chinmay Deo, Shubham Dangi, Bhupendra Dhakad, Ayush Nair, Adarsh Singh, and Anand Gupta.