https://www.aurogroup.ac/events/makar-sankranti-kite-festival-celebration-saims
The college celebrated the "kite flying event" on the occasion of MAKAR SANKRANTI on 14/01/2022. The event kick-started with the inauguration by the Institute's Director, Dr Durgesh Kumar Mishra, followed by the kite flying by the faculty and students while shouting the slogan "POSITIVITY: A NEW MANTRA FOR SUCCESS AND SURVIVAL".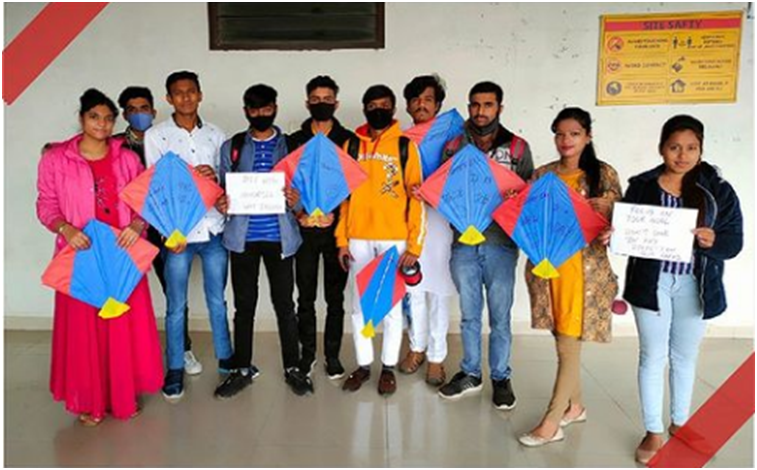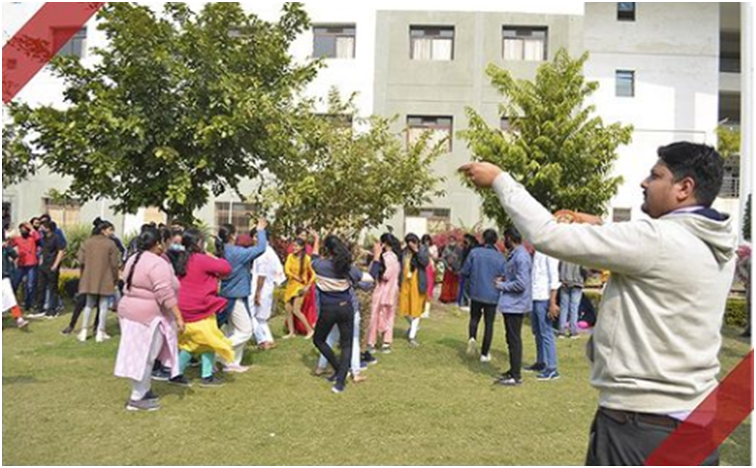 On Makar Sankranti, whether it is flying kites or gorging on the sumptuous 'Til-Gud Laddoo', or coming together, various activities have been chalked out by the students to mark the festival on campus. The college family not just flew kites but also decorate them with eco-friendly waste materials and themes written on them.
The Kite Festival (Uttarayan) is one of the biggest festivals celebrated in India and various other countries across the globe. The festival of Uttarayan marks the day when winter begins to turn into summer, according to the Indian calendar. It is the sign for farmers that the sun is back and that harvest season, Makara Sankranti/Mahasankranti, is approaching. This is considered one of the most important harvest days in India as it also marks the end of winter and the beginning of the harvest season.
Many cities in Gujarat organize kite competitions among their citizens. In this region of Gujarat and many other states, Uttarayan is such a huge celebration that it is a public holiday. During the festival, traditional food items such as Undhiyu (a mixed vegetable including yam and beans), Chikki (sesame seed brittle), and Jalebis are served to the crowds. Days before the festival, the market is filled with participants buying their supplies.
The faculty and the students brimmed with energy, enthusiasm and enjoyed to the fullest in the campus ground to celebrate the kite festivals and also they danced to the Bollywood songs. Later, a friendly cricket match was played by the students, faculty members, and other Staff Members of the Institute.