https://www.aurogroup.ac/events/moksh-tvs-and-94.3-my-fm-organize-my-campus-talent-hunt-at-saip
Sri Aurobindo Institute of Pharmacy family in association with Moksh TVS and 9.3 MY-FM organized an event – 'My Campus Talent Hunt' on 12th September, 2022. The program was hosted and judged by RJ Naveet in which he searched for the hidden talent of the student.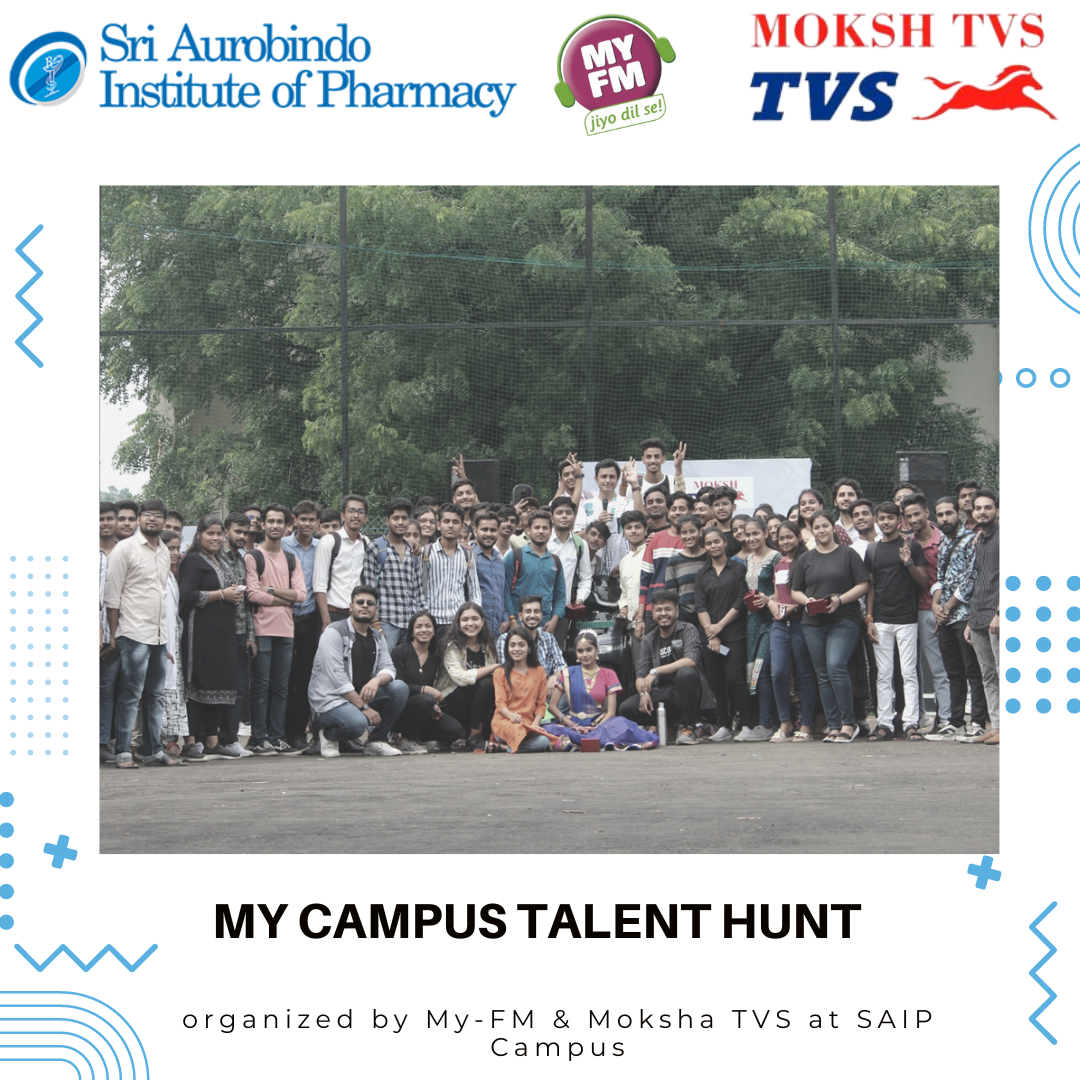 The following activities like singing, dancing, mimicry, poetry was performed by the students. More than 60 students participated in the program and winner students gratified RJ Naveet with exciting gift vouchers and winner students were selected for the next round.
Winner students were Purvi Chaturvedi, Kashish Hoondlani, and Rashi Jain from B. Pharm 3rd Semester, Bhupendra Dhakad from B. Pharm 7th Semester, Anshul Jain from Pharm D. 5th year and Adarsh Yadav from B.Tech 3rd Year (Sri Aurobindo Institute of Technology).