https://www.aurogroup.ac/events/national-conference-on-precision-medicine-current-scenario-and-future-aspects
SAIP (Sri Aurobindo Institute of Pharmacy) organized AICTE sponsored a two days national conference on 24th and 25th of September 2021, on the topic Precision Medicine: current scenario and Future Aspects.
The Chief Guest of the conference was Prof. Shailendra Saraf (Vice President, Pharmacy Council of India, New Delhi) and the guests of the honour were Prof. Rajendra B. Kakade (Advisor, AICTE, New Delhi) and Dr Rao V.S.V. Vadlamudi (President, Commonwealth Pharmacists Association). There were three technical sessions at the Conference: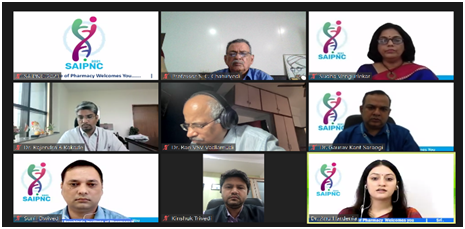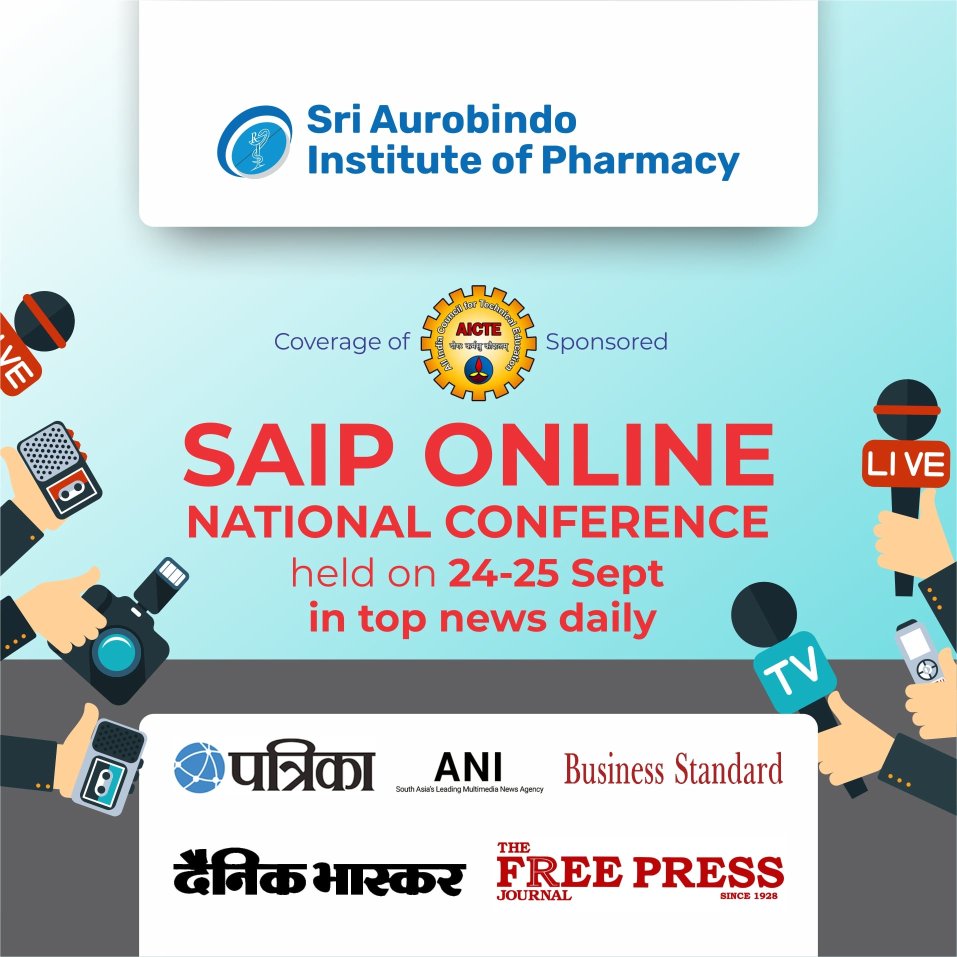 The Inaugural session was chaired by Prof. SP Vyas, (Ex-Professor and Head, Dr Hari Singh Gour University, Sagar) where he discussed the aspects of polymeric nano-medicine and implementation of the novel formulation-based studies in precision medicines.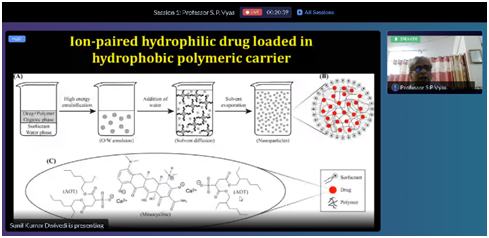 The second session was commenced by Dr Sarika Jalan, (Prof., Indian Institute of Technology, Indore) who enlightened our participants on genetic variations as complex networks: application to mitochondrial genomes.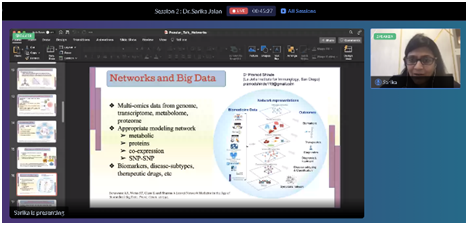 Dr Vivekanandan Kalaiselvan (Senior Principal Scientific Officer, Indian Pharmacopeial Commission, New Delhi) took the third technical session of the day where he briefed about the pharmaco-vigilance and materio-vigilance a stable system, introduced by the Government of India.
At the beginning of the second day of the conference i.e. 25th September 2021, the delegates of SAIP took an Oath as it was 25th pharmacist day.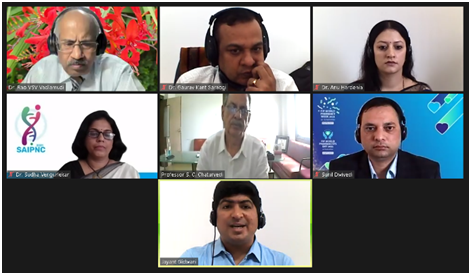 Then the first session of the day was presided by Prof. OP Katare, (Professor, Punjab University, Chandigarh) on the topic "Translating The idea to patent a product using the vehicle of liposomes".
Prof Dr Sunil Dhaneshwar, (Pro-Vice-Chancellor, Amity University, Lucknow) took the second technical lecture where he explained that the emergence of artificial intelligence as a tool for better healthcare offers unprecedented opportunities to improve patient and clinical team outcomes, reduce cost, and impact population health.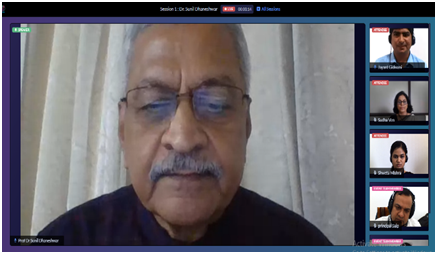 The third technical session was headed by Prof. N.K. Jain, (Ex-Professor and Head, Dr. Harisingh Gour University, Sagar) had elaborated about the benefits of Artificial Intelligence for students, personalized learning tools, concepts of big data, drug discovery market outlook, pharmaceutical industries dealing with AI and telemedicine.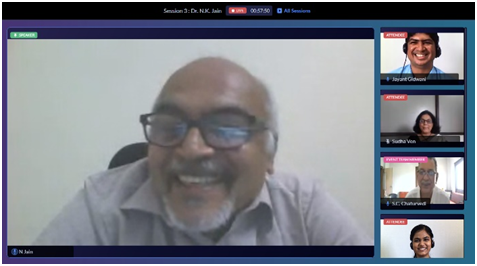 Technical sessions of day 2 ended with the talk by Dr Divya Sharma, (Senior Application Scientist, Altem Technology Pvt. Ltd., Karnataka) that had started with a brief history of AI, the applications of ML in the drug discovery and development, and explained what data can be used to support these ML methods.