https://www.aurogroup.ac/events/one-day-educational-tour-organized-by-sait-to-jalud-water-treatment-plant
One day educational tour was organized by Department of Civil Engineering and Department of Mechanical Engineering, Sri Aurobindo Institute of Technology, Indore to visit Jalud Water Treatment Plant.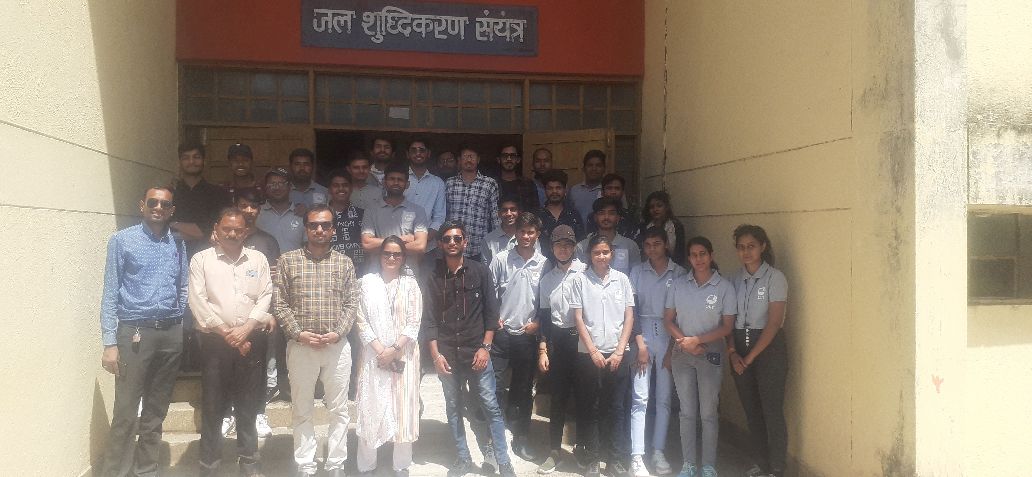 The tour comprised students of B.Tech Civil Engineering, Electrical Engineering, and Mechanical Engineering (VI and VIII Sem) accompanied by faculty members – Mr. Amit Prasad from Department of Mechanical Engineering, Mr. Shantanu Mehta and Ms. Ankita Agnihotri from Department of Civil Engineering. We were accompanied by Er. Mahesh Waskale, who is working as Junior Engineer, Jalud Water Treatment Plant. We are also thankful to Er. Chetan Raghuwanshi (Executive Engineer) for his enormous guidance and support.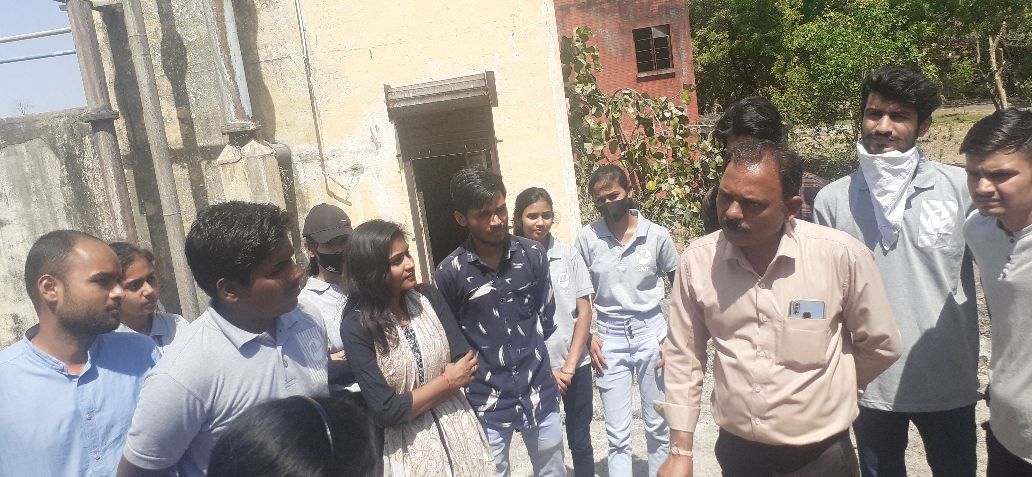 Jalud is just 3 km from Mandleshwar. Indore gets its drinking water from Jalud. Dam site is in between Mandleshwar and Jalud, just 2 kilometers east of the town. Jalud has pumping and water purification plant.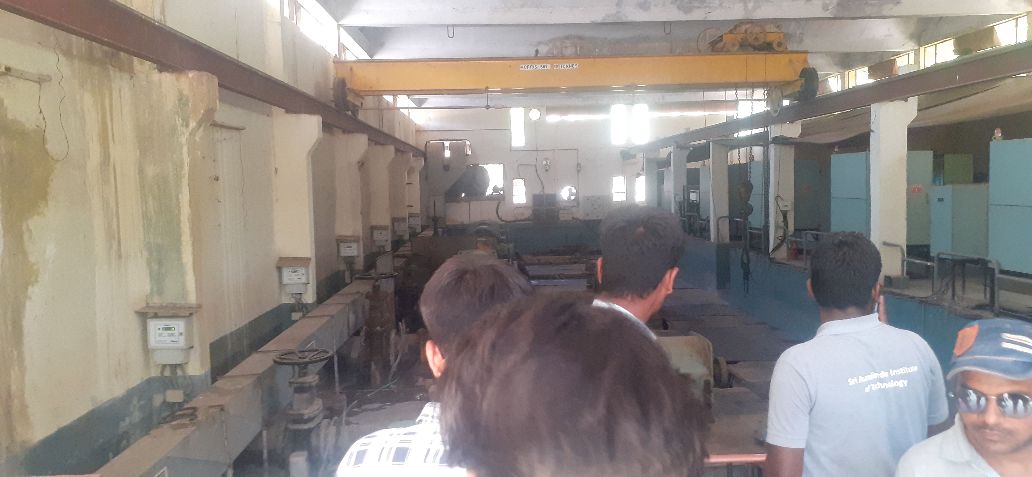 Water is pumped from here to Indore. At present, these projects supply about 347 MLD (Million Litre per Day) of drinking water to Indore, Mandleshwar, Mane, Gawli Palasia, Ashapura, Kodariya, Rau, Dewas (in summers) and 22 other villages of Maheshwar. The purified Narmada water is pumped up to a height of 534 metres in 5 different stages and travels more than 70 kilometers to reach Indore.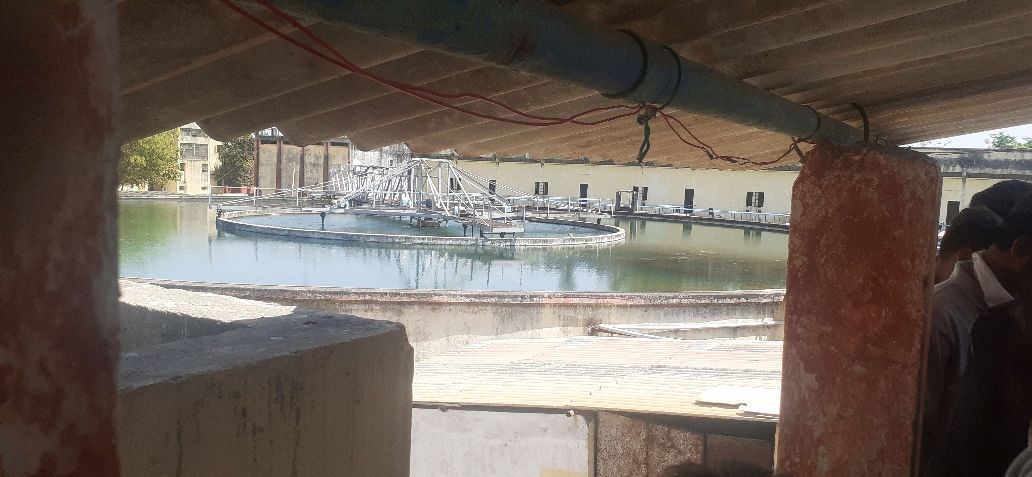 The main purpose of this visit was to make students familiar with industrial environment and to get practical knowledge of water treatment plant components. Also in RGPV University syllabus for Civil Engineering, Electrical Engineering, and Mechanical Engineering, subjects like Environmental Engineering and Fluid Mechanics require knowledge about how polluted water is being treated and various pumps and other equipments used for water supplies, so it is very much convenient to see all the practical and components in real time work environment.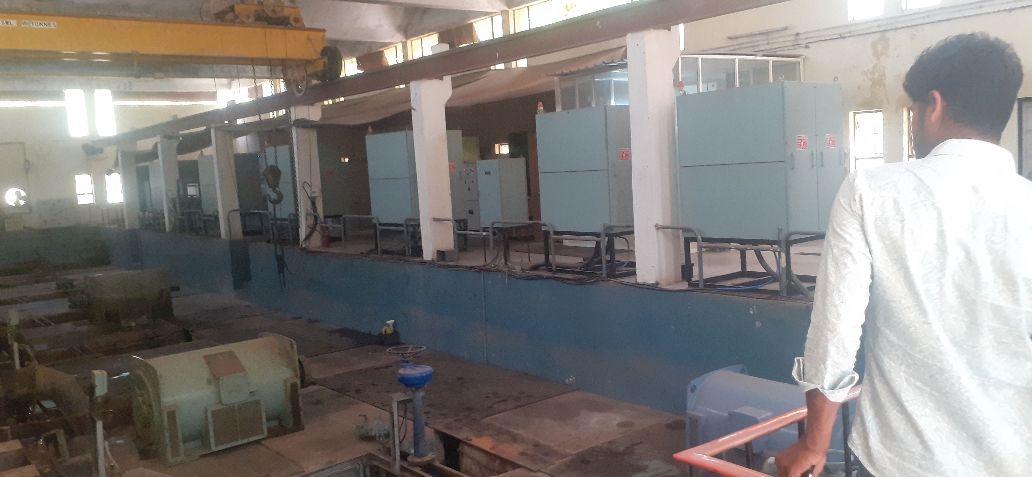 During visit, the students observed the various treatment process like Intake well, Sedimentation, Filtration, Chlorination etc. They saw the cleaning of Rapid Sand Filter. They also visited pumping stations and laboratory where they saw the modern equipments and their working. After visit, students gained a combined knowledge of both theory and practical which bridged the gap between the theory and practical in a real life environment. About 28 students benefitted from the trip.