https://www.aurogroup.ac/events/saims-organized-a-community-service-visit-to-ankur-rehabilitation-centre-for-undergraduate-students
Sri Aurobindo Institute of Management & Science organized a visit to "Ankur Rehabilitation Centre" on 28th March, 2023 for its undergraduate students under community services as per the New Education Policy.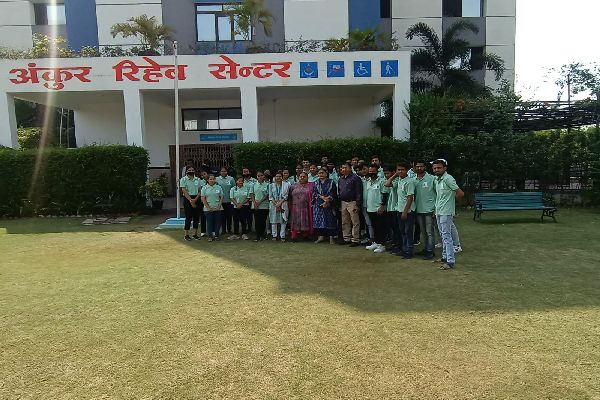 Ankur Rehabilitation Centre is located at Ujjain Road. It is the first and a known drug treatment, mental health rehabilitation and drug de-addiction Centre in central India. The Centre offers psychological rehabilitation, psychotherapy and psychiatric interventions.
Their vision is to offer person-focused services with purpose & performance, to transform into a place of love, care, and integrated services of commitment and humanity.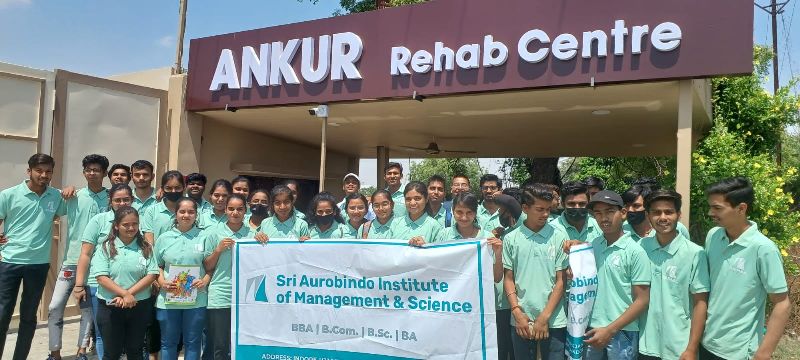 Students got a chance to meet the MD & Director of the Centre, the doctors, consultants, peer counsellors and other supporting staff. The place is well-maintained, hygienic and clean. Students also got a chance to learn about the management system followed at the Centre.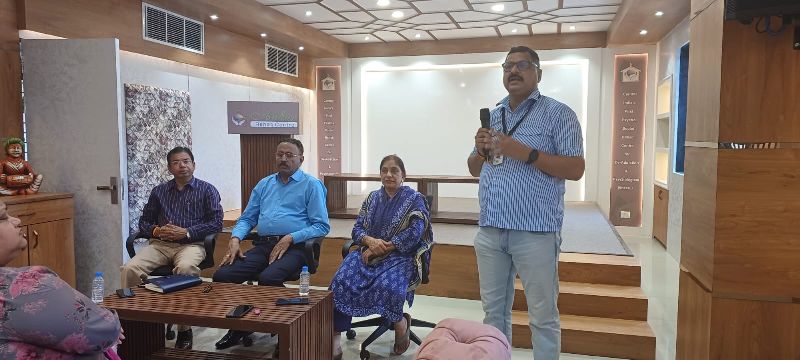 The Centre has made a fixed schedule for patients which includes yoga, meditation, aerobics, and entertainment activities. Male and female patients have separate halls for healing sessions. There are private and semi-private furnished rooms for patients and auditorium and hall for common sessions.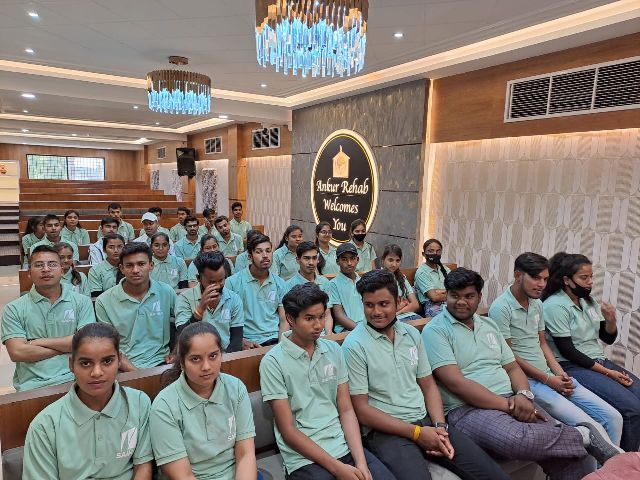 Ankur Rehabilitation Centre is also active in spreading awareness about a variety of issues related to drug misuses, focusing on prevention and how to get treatment from a specialist.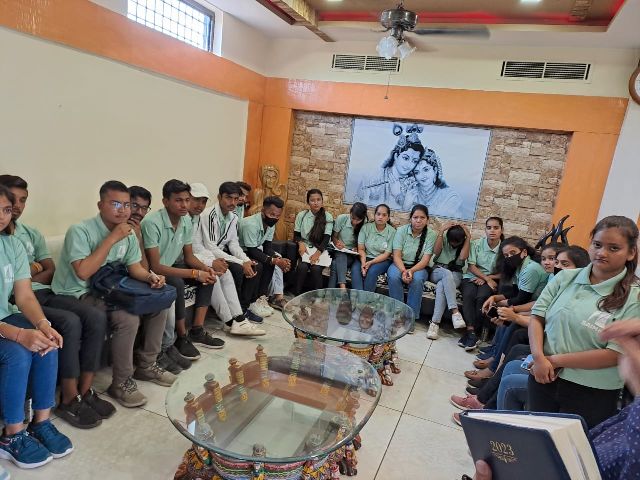 They have advised the students to focus on their education and career and do their best to stay away from any addictive activities and behaviors. They also informed the students about voluntary activities where the students can participate and contribute in disseminating information related to the ill-impacts of drug & alcohol abuse socially & health-wise, and spread resourceful knowledge t from health-perspective as well and spread about practices that can help individuals get cured from such addictions.