https://www.aurogroup.ac/events/saims-organizes-soft-skills-development-resume-building-session
A Session on "Soft Skills Development and Resume Building" was held on 09 November 2022 under Sphere (HR Club).
The keynote speaker for the session was Prof. Tapas Kumar Das from ICFAI Business School.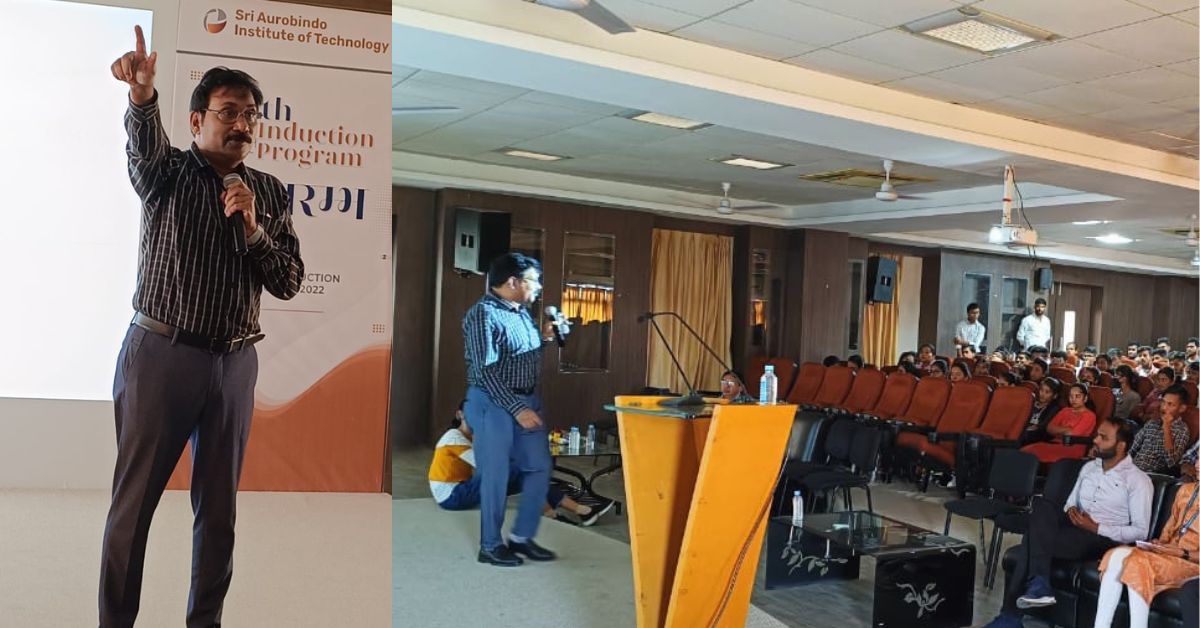 He explained the importance of effective communication skills to the students and how they can overcome their fear of public speaking with the help of playing an interactive game with students; in which a student had to share his/her hobby and accordingly act like that.
Also, he explained soft skill development with the help of a diagram which showed the Comfort Zone, Fear Zone, Learning Zone and Growth Zone.
He shared some of the stories that how a person can lead to success. Also, he shared his view to build confidence, making one's strong presence and public speaking.
Overall it was a very interactive and informational session for students.