https://www.aurogroup.ac/events/saip-celebrates-international-yoga-day-2022
Event Type: Celebration
Event Theme: Cultural Event
Date: 21/06/2022
Time: 6:00 am to 8:00 am
Duration: 2 Hour 00 Minutes
Mode: Online
Organizing Body: Event- SAIP
No. of Participants: 80
No. of faculties: 20
No. of students: 60
Event Coordinator: Mr. Yash Bhandari, Assistant Professor, Event Coordinator SAIP
Report Courtesy: Mr. Yash Bhandari, Assistant Professor, Event Coordinator SAIP
Objective of the event
To spread benefits of Yoga and its Asana in daily life.
Event Details
8th International Day of Yoga dated on 21st June 2022. Yoga is the journey of the self, to the self, through the self. International Day of Yoga 2022 with the theme Yoga for Harmony and Peace was organized by Government of India as a part of Azadi ka Amrit Mahotsav. The yoga day was celebrated across 75+ countries worldwide and introduced by honorable Prime Minister of India Shri Narendra Modi. In India, around 75 different locations were choosed for the conduction of program.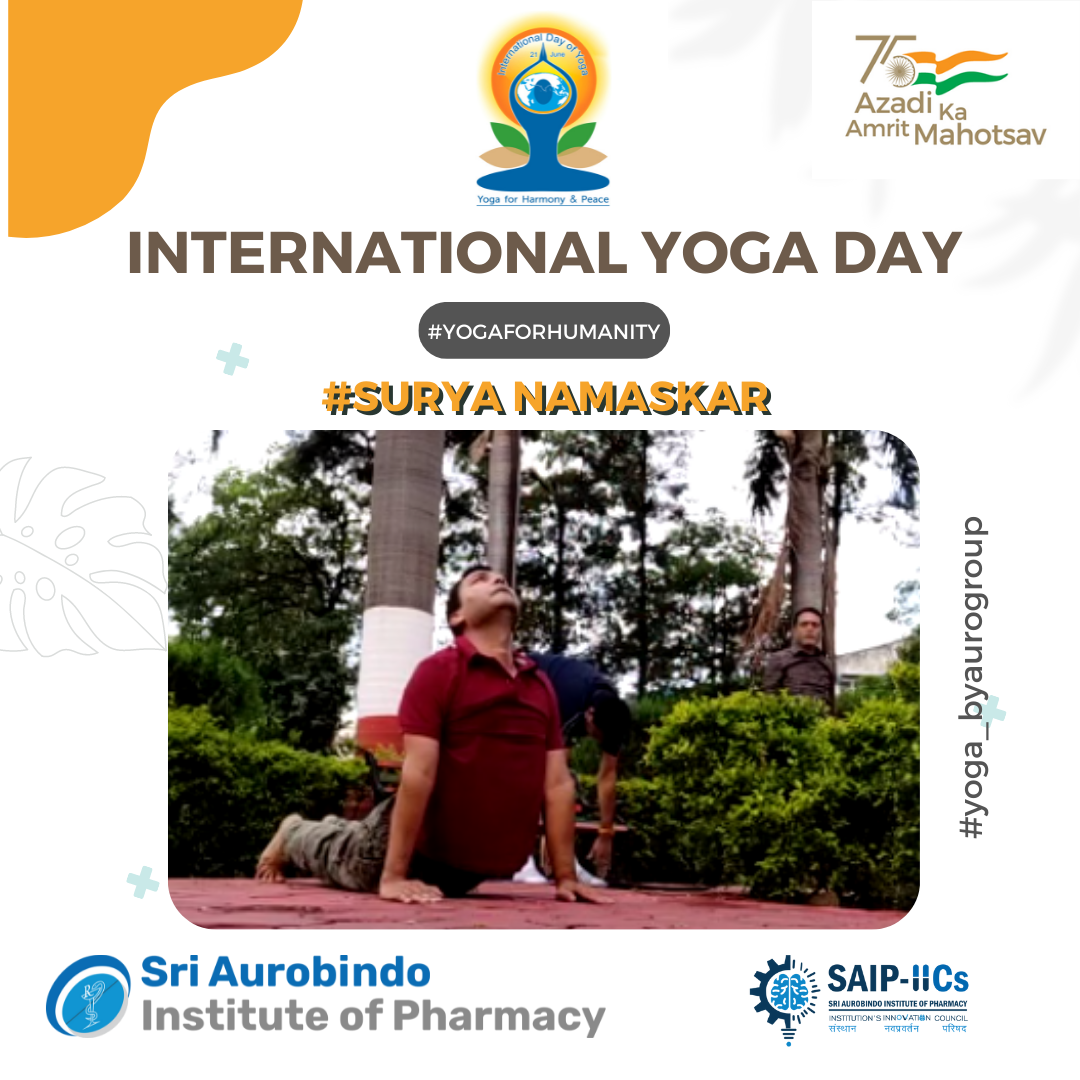 All the participants join the live event through Doordarshan and youtube channel. And performed asanas at their home and send their respective photos and videos. All the participants performed different asana, each and every asana have their benefits in the life and participants explain the benefits of the asana. Asanas including Vajrasana, Shirshasana, Dhanurasana, Vriksasana, Ardhamatsyendrasana, Padmasana and Surya Namaskara.
Benefits of Yoga Asanas
Vajrasana: It improves blood circulation, improves digestion, provide relief from lower back pain, improves posture etc.
Shirshasana: It releases stress, improves focus, improves blood flow to the eyes head and scalp, strengthen shoulders and arms etc.
Dhanurasana: It helps to cure dyspepsia (obesity), rheumatism, gastrointestinal problems, it improves digestion and appetite.
Vrikshasana: It promotes balance, helps tone the leg muscle, strengthen the hips and pelvic region, helps build focus and concentration etc.
Feedback
1) Yoga do miracle in improving your physical and mental health. It is great initiative taken by Govt. of India and our honorable Prime Minister. Every individual must perform yoga in their day to day life.
~ Mr. Kunal Yadav, Assistant Professor
2) Yoga has to be a key part of every individual life it increases strength and mental fitness.
~ Mr. Hitendra Singh, Attendee.