https://www.aurogroup.ac/events/saip-celebrates-national-science-day-2023
Sri Aurobindo Institute of Pharmacy – Institutions' Innovation Council celebrated National Science Day 2023 under the coordination of Ms. Kiran Verma (Assistant Professor – SAIP) with Mr. Yash Bhandari (Innovation Ambassador -SAIP IIC & Assistant Professor – SAIP) as the speaker for the event.
The objective of the event was to acquaint students with an understanding of science and it's excellences by connecting them with the innovations and miracles of Science. The event was mainly organized to celebrate National Science Day because on this day, Nobel Laureate and scientist Dr. C.V. Raman announced the discovery of the historic Raman Effect on this day in 1928.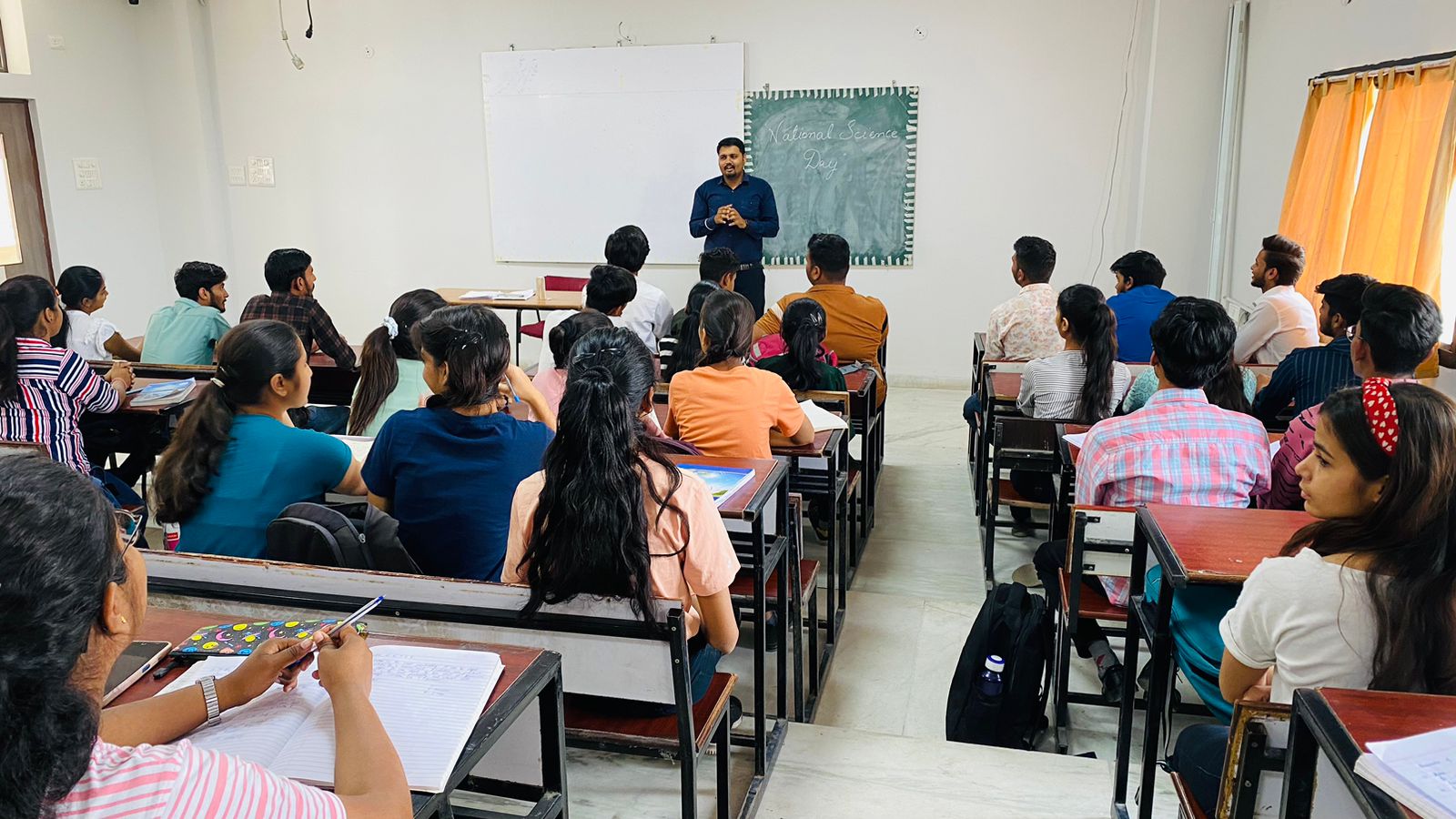 Event Details
National Science Day is celebrated every year on 28th of February to commemorate the discovery of "Raman Effect". With intent to aware the students about Science, its use in day to day life, and its future, SAIP organized an event to encourage the students to speak up on some given topics and share their opinions.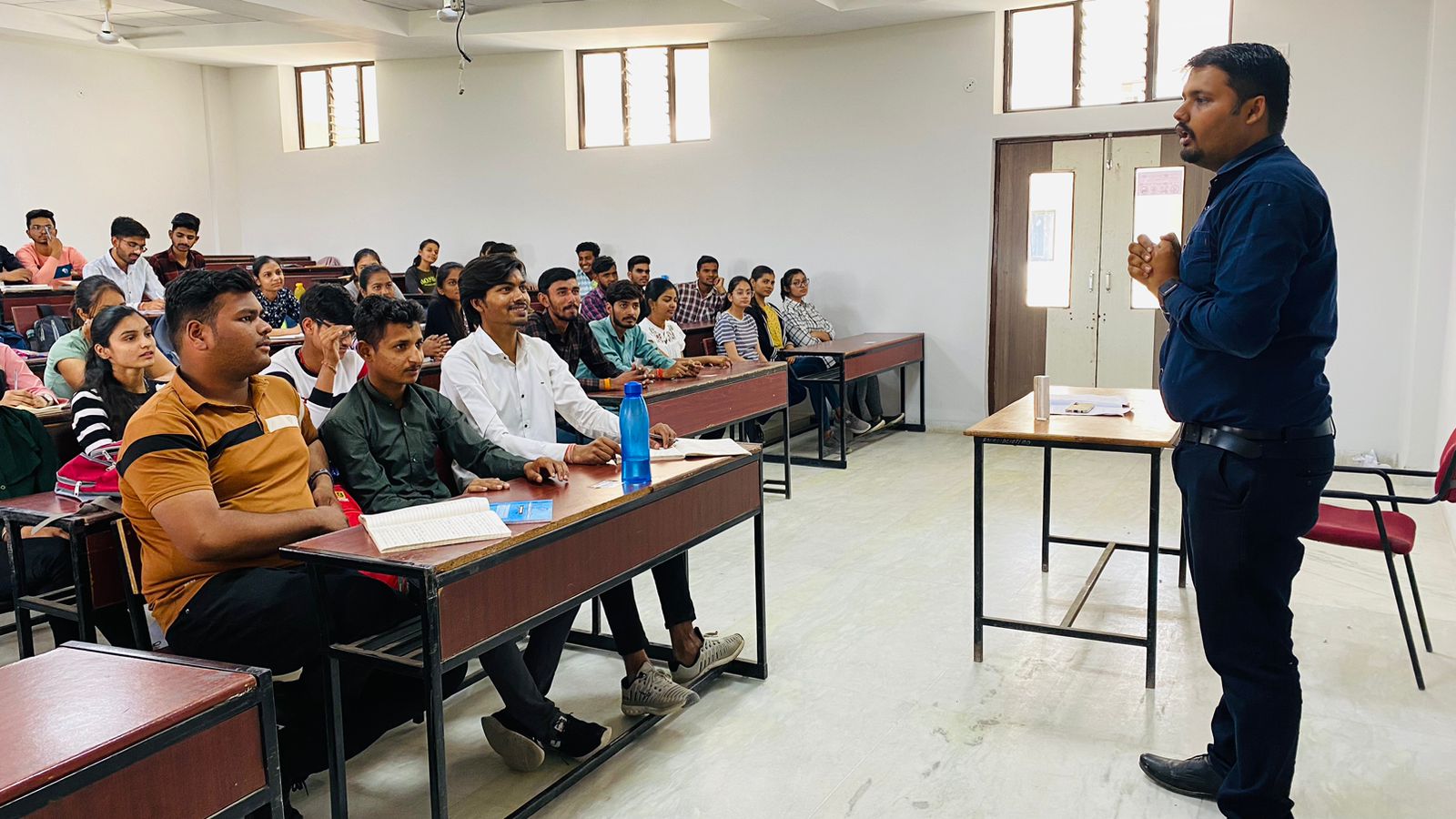 The event kickstarted with the golden words of one of the most knowledgeable person present in the SAIP family, Dr. Gauravkant Saraogi, Principal – SAIP. Dr. Saraogi enlightened the students and put light on the fact why the SAIP family organizes the event, and what is the importance of National Science Day.
The event proceeded with a session with another Erudite personality at SAIP – Mr. Kunal Yadav (Professor – SAIP). Mr. Yadav took everyone onboard to a journey to the time when Dr. C.V. Raman was trying to find answers on, "Why the water appears blue, even on a cloudy day?" What were the challenges faced by him and what were the consequences.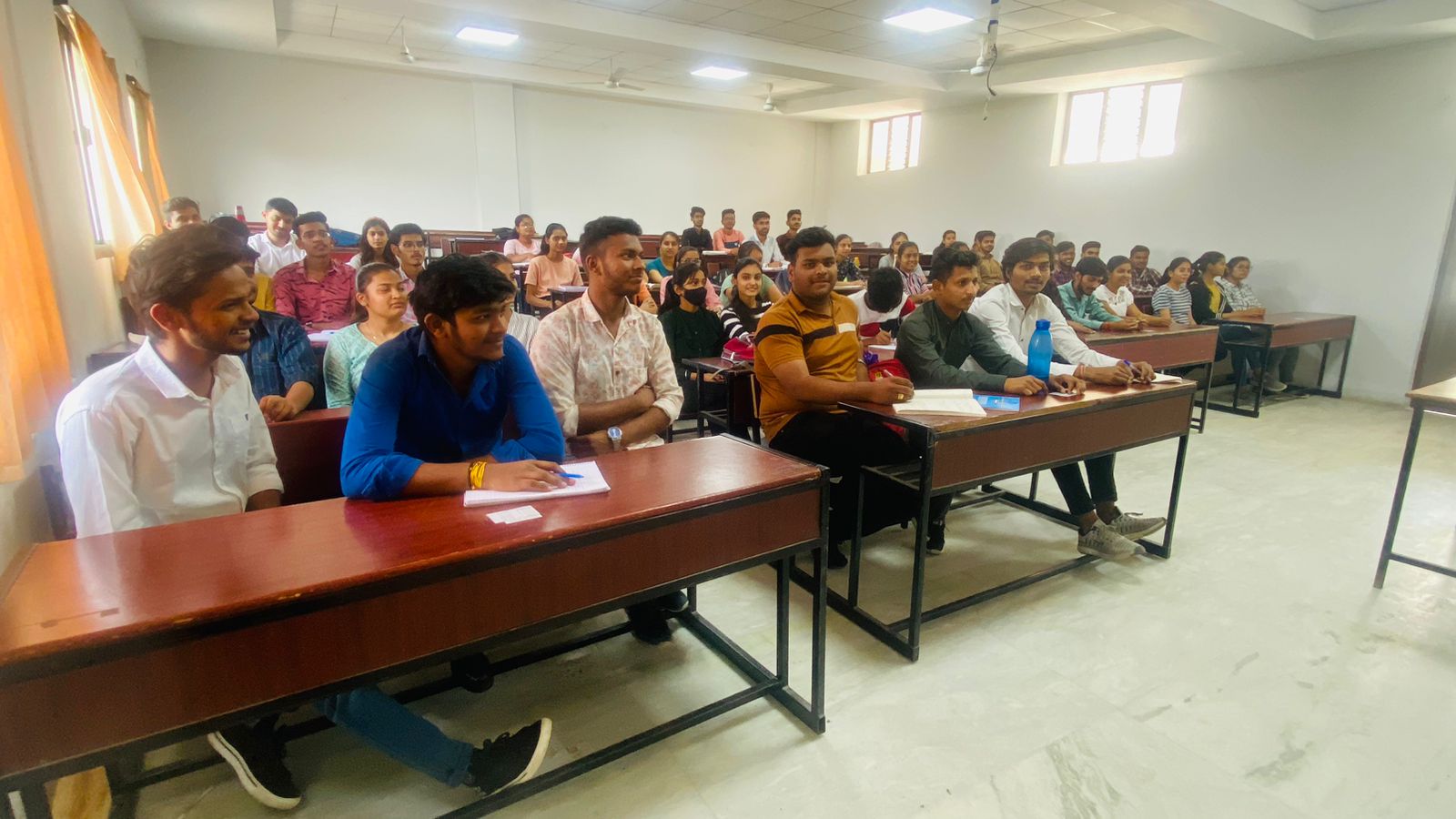 The first half of the event was organized online via ZOOM and ended by making the students aware about the National Science Day.