https://www.aurogroup.ac/events/saip-iic-events-celebrating-one-year-nep-2020
National Webinar on Research, Innovation, and Ranking" was organized on 12th august 2021 to imbibe a culture of Excellence and Relevance in Research, Innovation & Entrepreneurship. Sri Aurobindo Institute of Pharmacy-Institution Innovation Council (SAIP-IIC) had instigated the event with a theme focusing on Entrepreneurship and Start-up. The panel discussion was centred around problem-focused teaching and research, adequate infrastructure, latest technology, skilled and trained manpower, institutional capacity, the international standard, adequate financial support, etc. and also emphasized encouraging students to be curious and be ready to take risks for establishing a healthy start-up ecosystem in India.
"All humans are entrepreneurs, not because they start companies but because the will to create something new is encoded in human DNA".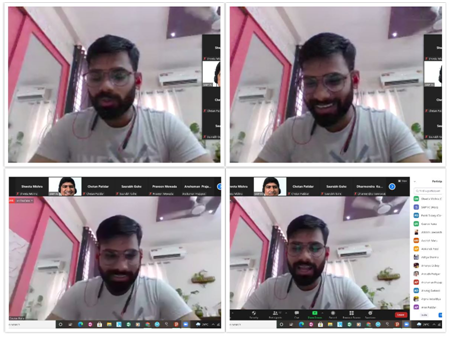 On the occasion of World Entrepreneurs' Day, Sri Aurobindo Institute of Pharmacy's Institution Innovation Council celebrated a 4-day long series of events that consisted of start-up talks, Panel discussions, and competitions. The first start-up talk was organized on 19th august 2021 on the subject "From thinker to doer" by Mr Gaurav Rana, Founder of YATRIKART & Calipso, where he shared stories from his exhilarating journey which was inspiring. He accepted all the odds and faced everything patiently & this is what made him a successful entrepreneur.
Our second start-up talk was with Mr Shashank Vaishnav, Co-Founder – STAGE on 26th august 2021. He spoke on the Hindrances faced by an Entrepreneur. Mr Vaishnav narrated his story of creating new ventures since the 1st year of his college.
SAIP-IIC then organized a Debate competition with the theme: "Entrepreneurship & Innovation – The need of Education" and also an Essay Writing Competition. Palak Dubey from Pharm D 3rd year and Sudeep Kuila from B.Pharm 2nd year were declared as the winners.
The institute also organized a Poster Making Competition.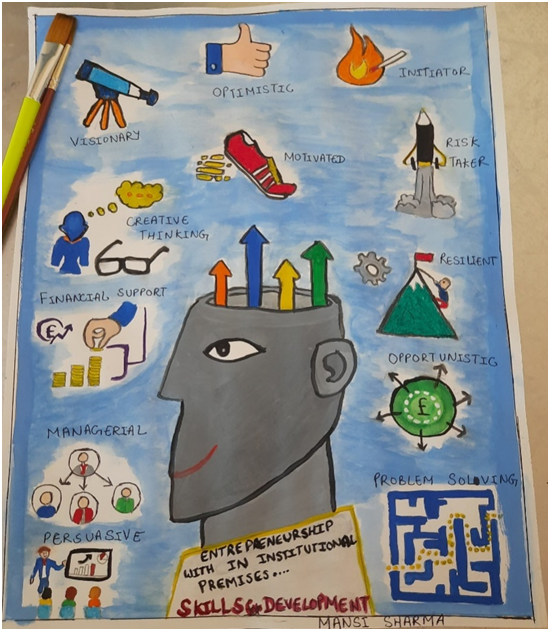 After all these interesting start-up talks and fun competitions, at the last SAIP IIC organized a Panel Discussion on the theme: "Innovation while studying in the institute."
On 29th August 2021, SAIP-IIC introduced a workshop on the subject "From a job seeker to an entrepreneur" where the guest speaker, Mr Dhruv Thaker, founder – THE SMART TAXI had shared his inspirational story of becoming an entrepreneur.