https://www.aurogroup.ac/events/saip-organized-motivation-session-dr-karthik-rakam
The Institute Innovation Council at Sri Aurobindo Institute of Pharmacy (SAIP-IIC) organized an online webinar with Dr. Karthik Rakam on "My Story – Motivational Session by a Successful Entrepreneur" on the occasion of Pharmacy Week being celebrated at SAIP. Dr. Karthik Rakam started the webinar by asking the students a simple question: "What do you expect from this webinar?", and the students replied that they want to know more about career opportunities in pharmacy, especially Pharm D.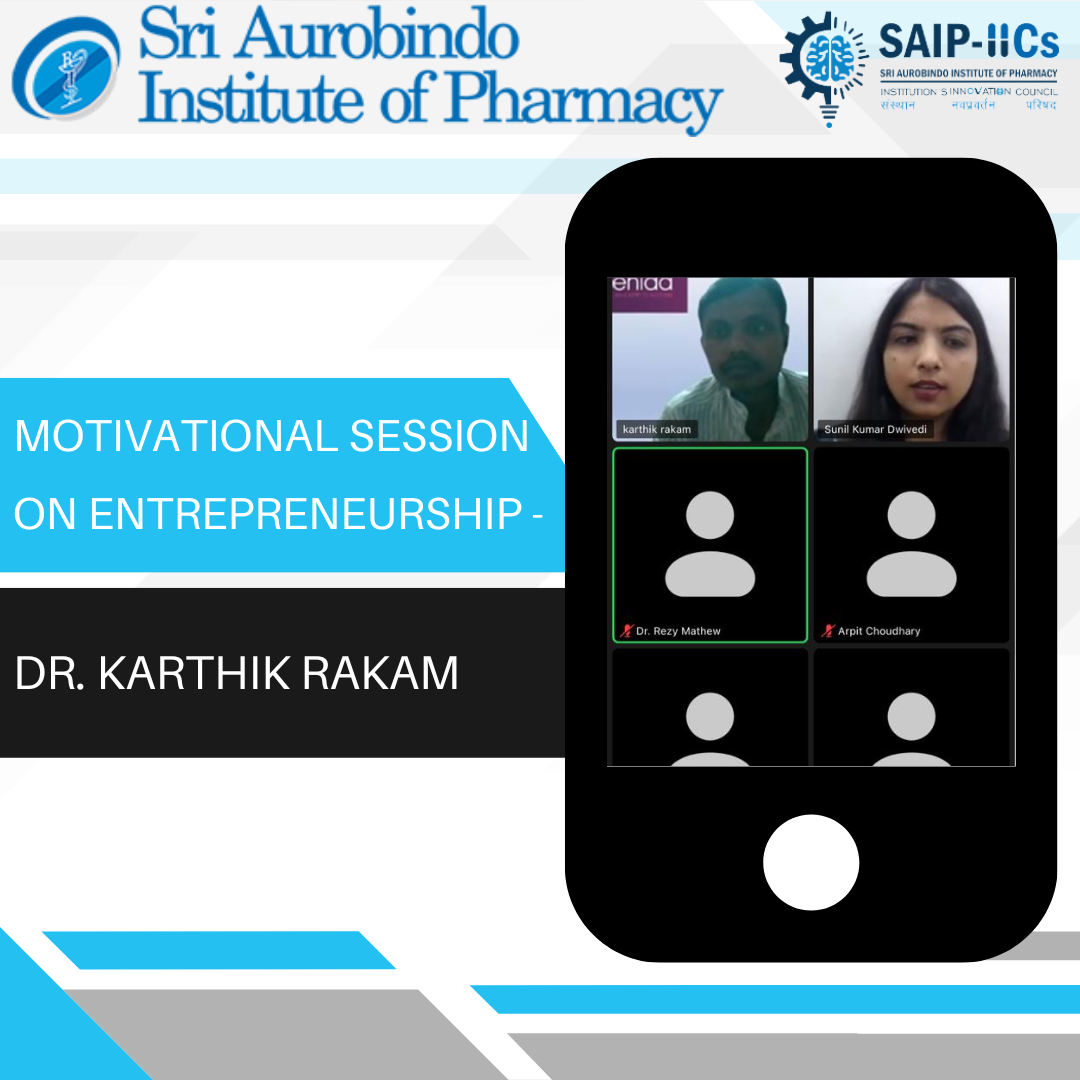 Dr. Rakam talked about traditional pharmacy and how it evolved and is yet to evolve. It was insightful to learn about Pharm D. employment details and online opportunities that students can explore in clinical pharmacy including medical writing, research and development, consultation, pharmacovigilance, and more.
Dr. Rakam through his presentation presented examples of several Pharm D. people who were working successfully in different companies, two of them being his own. He also talked about collaborative practice as an emerging way Pharm D's can learn and grow from.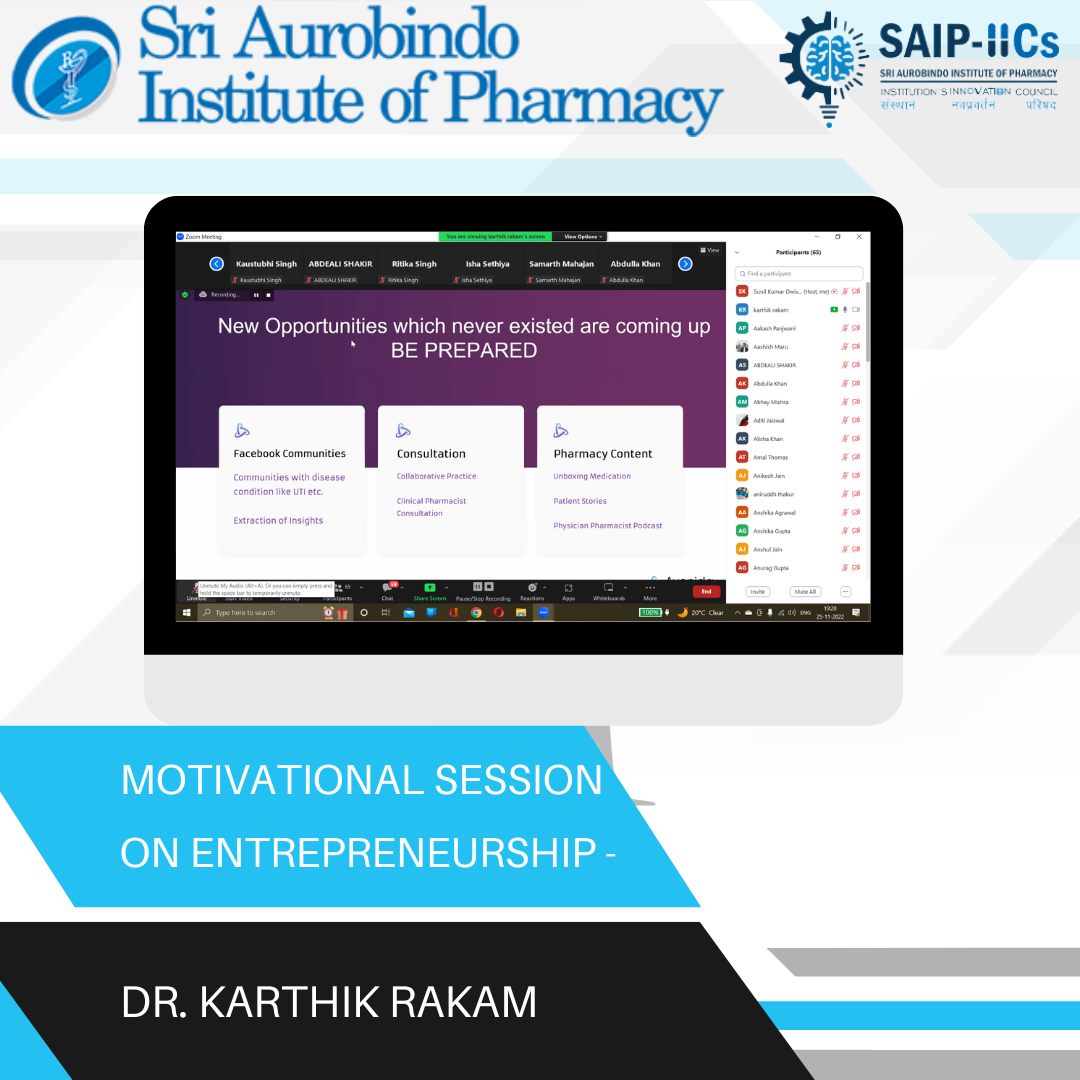 Throughout the session, he kept asking the attendees what they think is important, what are the gaps in our education, and what skills one would need to develop and focus on to succeed.
As he concluded the webinar, he delivered a strong message of "Understanding healthcare through education."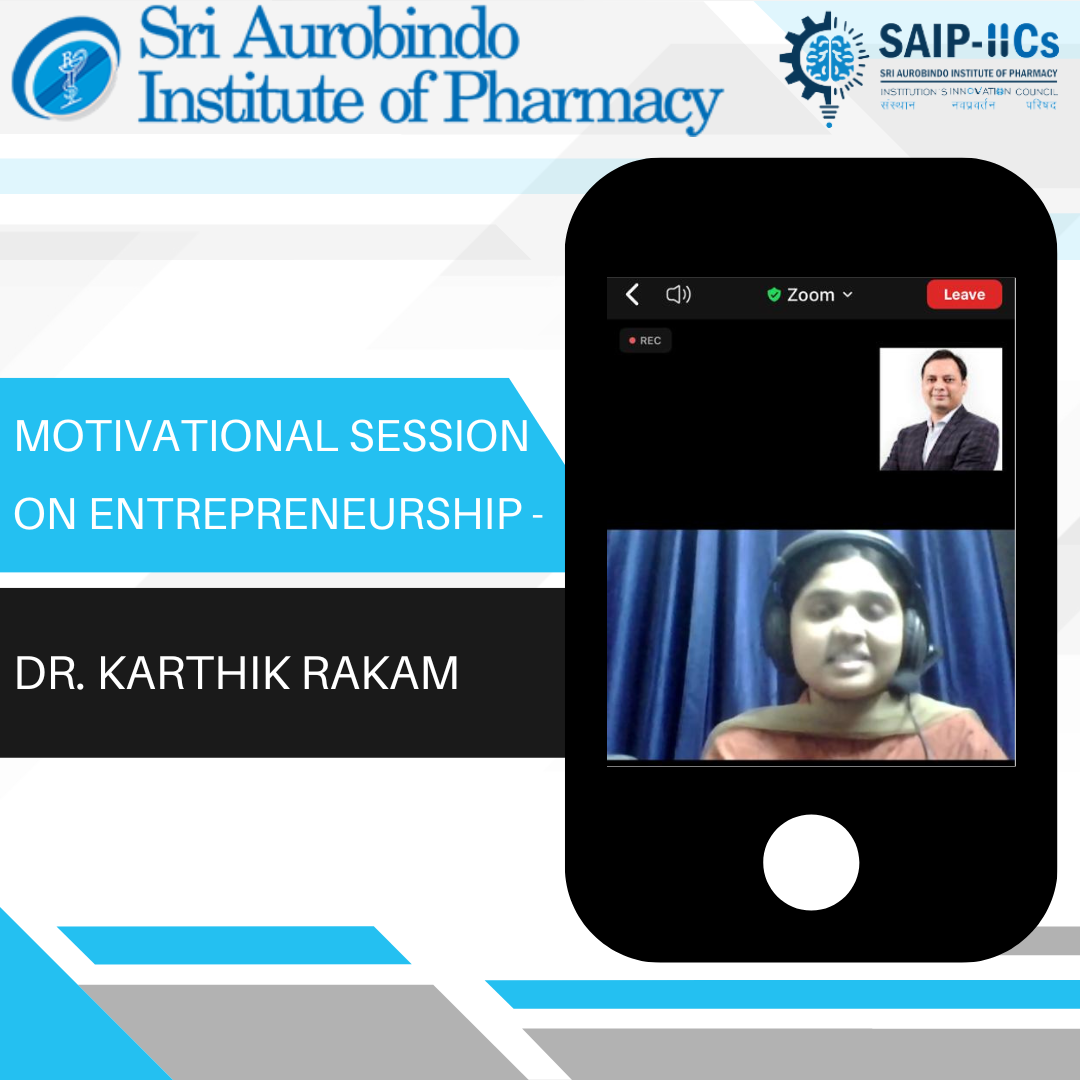 The webinar was a success from students' perspective as they gained a lot by interacting with the expert, and, understand & explore the various career opportunities post completion of their degree course at SAIP.