https://www.aurogroup.ac/events/saip-iic-organized-seminar-lectures-on-design-thinking-critical-thinking-and-innovation-design
Institution's Innovation Council – Sri Aurobindo Institute of Pharmacy under the coordination of Ms. Kiran Verma (Assistant Professor – SAIP) organized Seminar Lecture on "Design Thinking, Critical Thinking and Innovation Design". Mrs. Arpna Indurkhya (Innovation Ambassador – SAIP) was the expert speaker for the occasion.
The objective of the seminar was to acquaint students with an understanding of the five main steps of design thinking with the help of case study of an online food delivery app.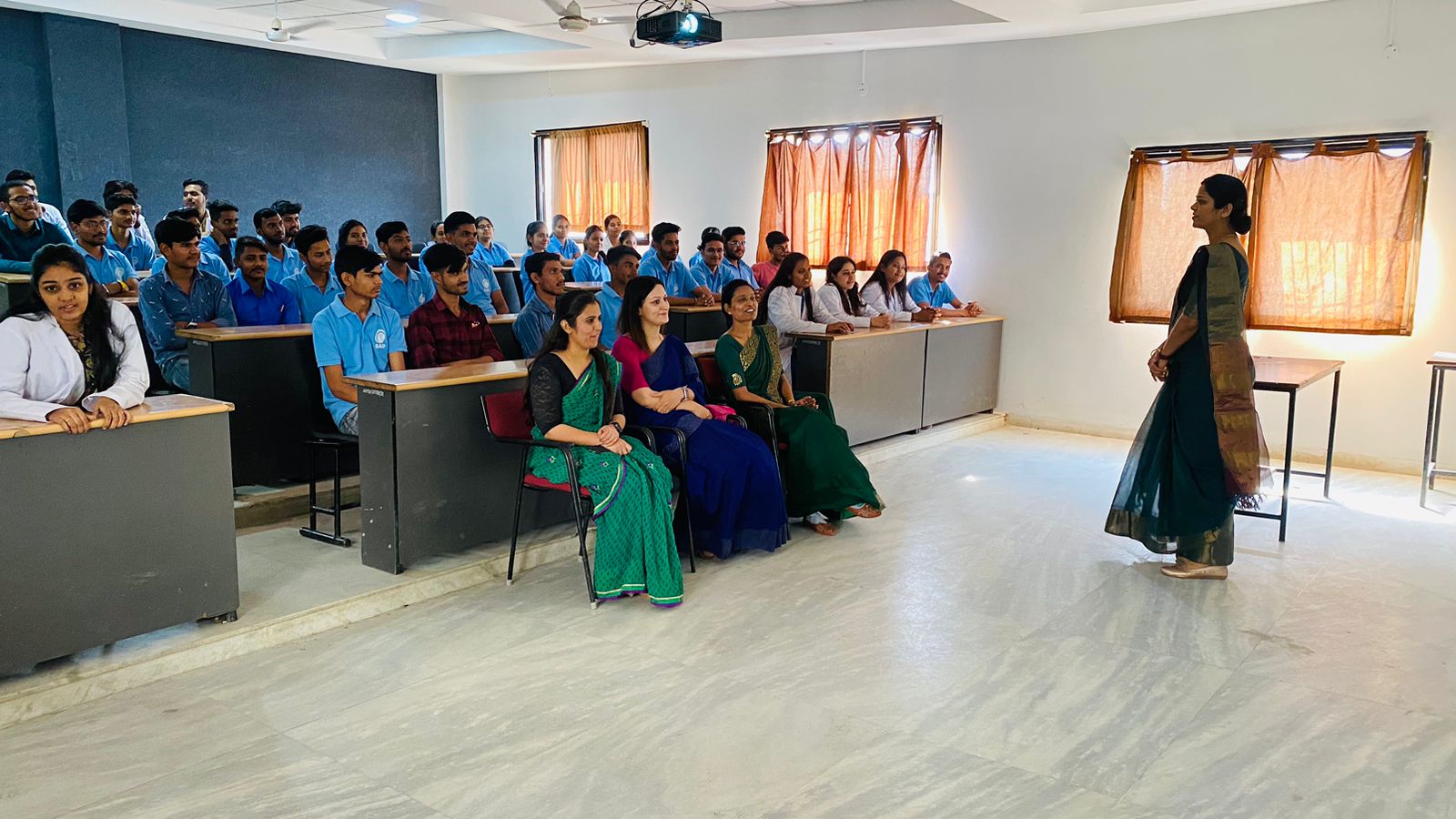 This also included sharing the knowledge with the students on how to develop the product by the complete study of how customers interact with products and the conditions in which they implement; how to generate ideas that are humanly desirable, technologically feasible, and financially viable to implement ideas that apply to all fields and people of all backgrounds.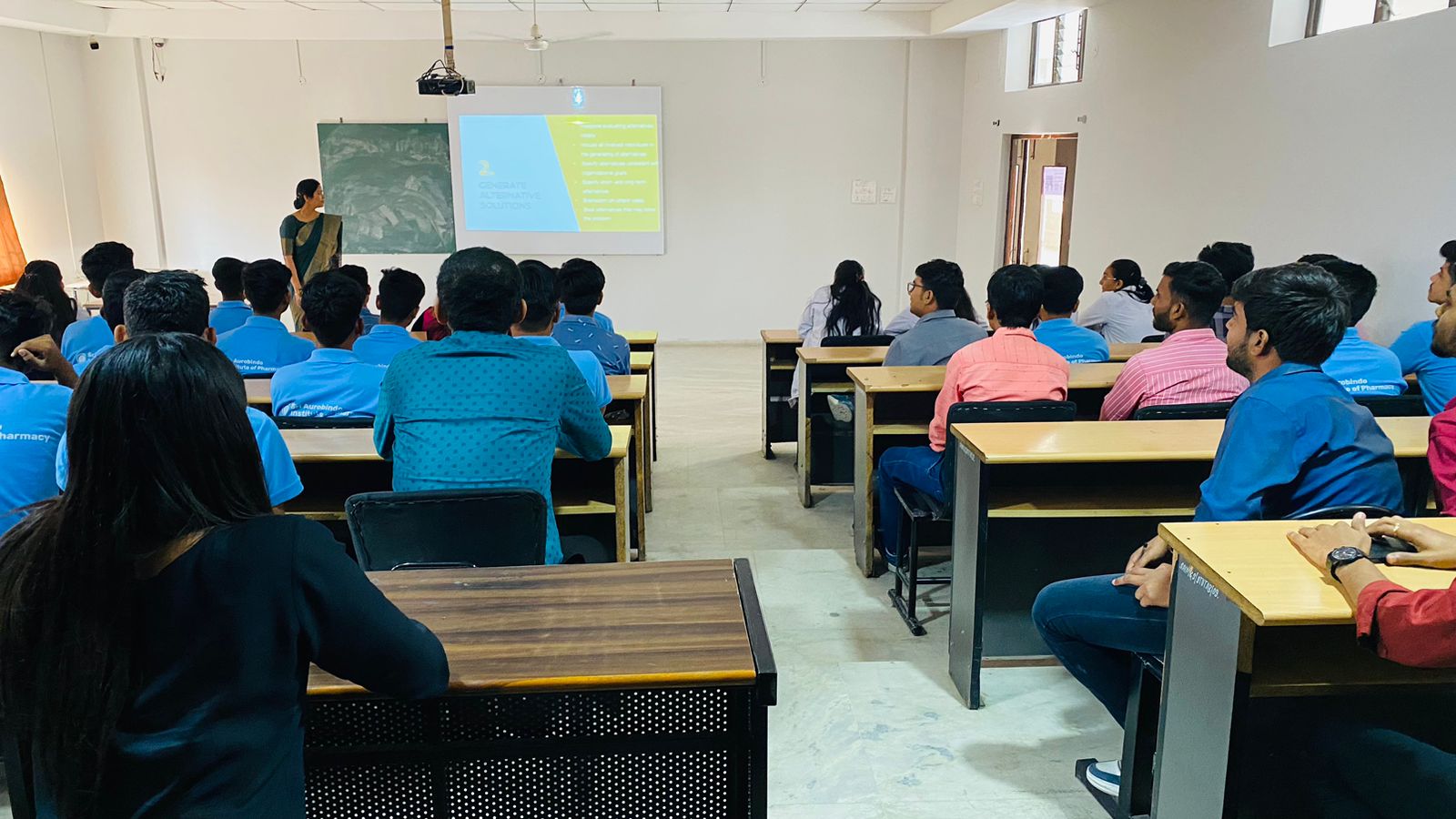 The attendees were able to connect and understand the concept behind a successful product design. Attendees were also able to understand the importance of design in any company.