https://www.aurogroup.ac/events/saip-iic-organized-session-on-how-to-plan-for-start-up-and-legal-ethical-steps
Sri Aurobindo Institute of Pharmacy – Institutions Innovative Council organized a Session on "How to Plan for Start-up and Legal & Ethical Steps" on 6th March, 2023. The objective of the session was to provide the attendees a broad idea about requirements and ideology behind startup planning. Dr. Rajesh Rathore, Co-Founder – E-Dava, and Syldet Pharma was the invited Speaker on this event and the event was organized under the faculty coordination of Mrs. Neha Upadhyay.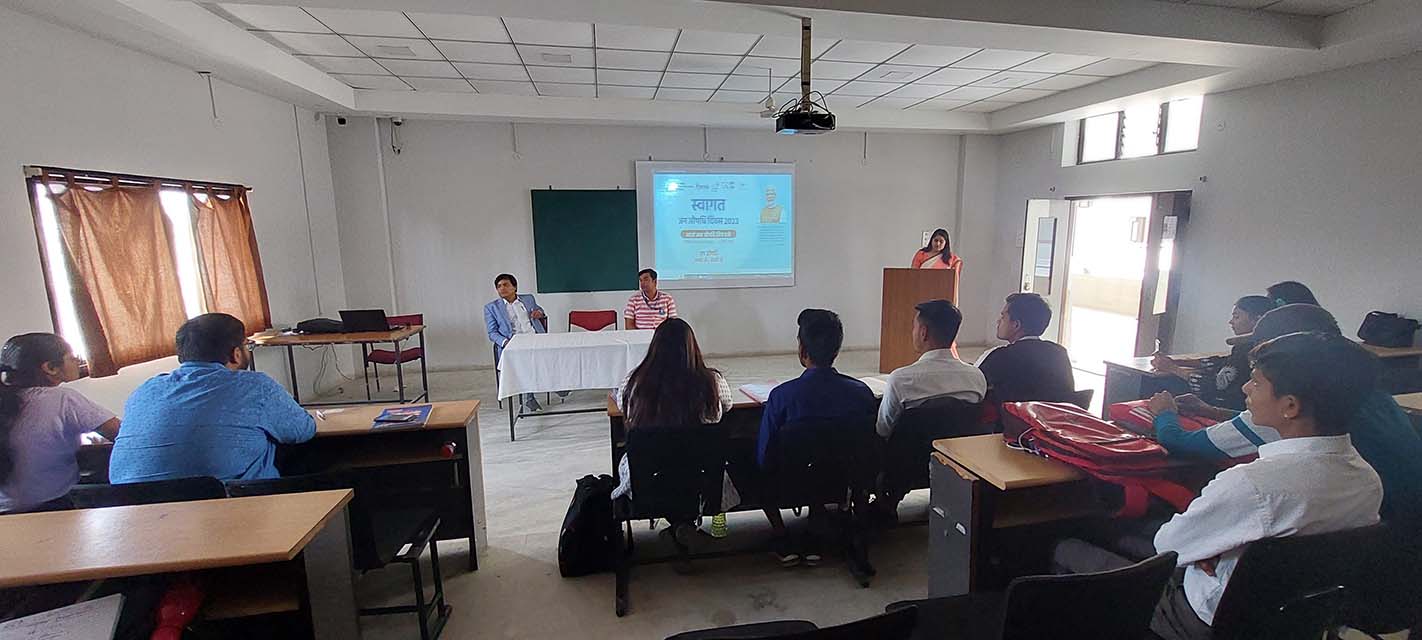 Dr. Rajesh began the session with a mythology story as the base illustration for this session. He said, "a business idea is like a coffee mug filled to the top." He explained how starting a business or registering a company, splitting the company by founder and co-founder, and many back-end processes are carried out when an investor proposes. He mentioned about the key requirements to plan a start-up.
He discussed on various types of business structures and models and Risk-Benefit understanding and expectations for a new business model using numerous examples. After addressing a couple of doubts from the audience, he mentioned the legal steps involved in setting up a Startup. The first step includes trademarking the startup, with the help of a Chartered Accountant or a Company Secretary by first finding a unique name and logo, and then registering the startup. Secondly, take the help of a lawyer and draft an agreement with the partners that come on board, and make sure the agreement is transparent and the details are pre-decided.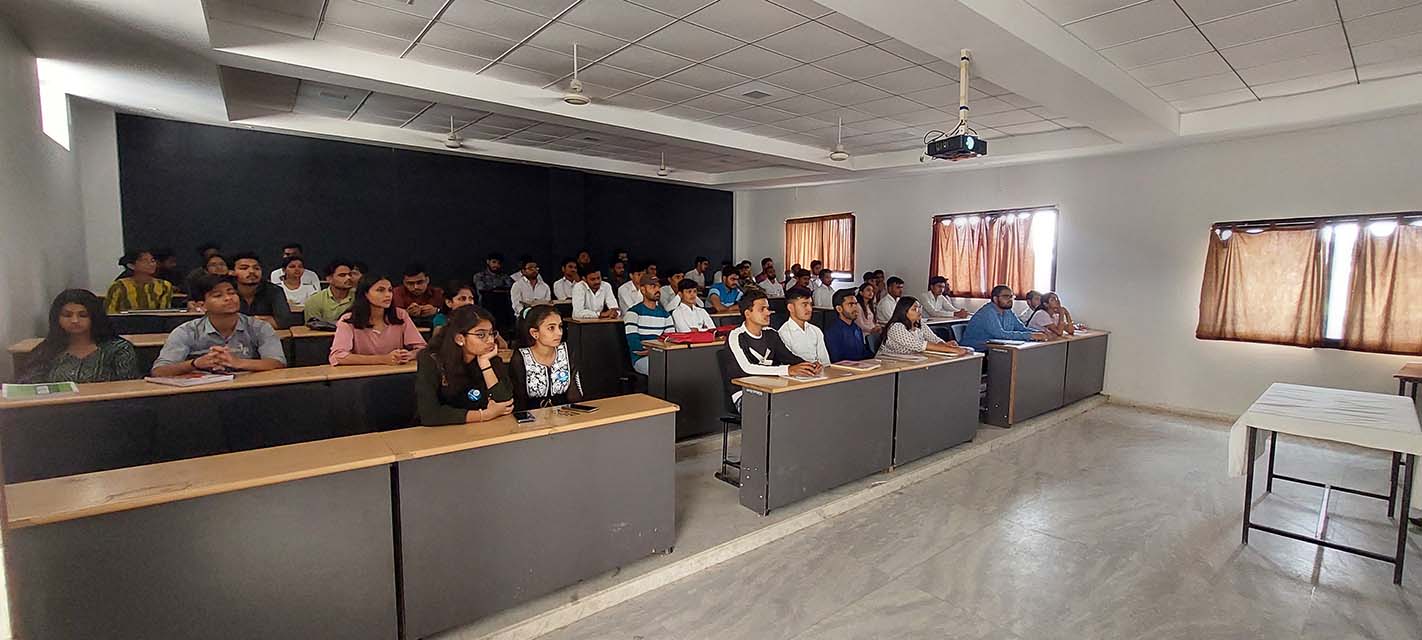 He concluded the session by reiterating that reiterating that a Startup can be called a successful one by spending only five percent of your efforts into the idea-building process and the rest of it is its execution.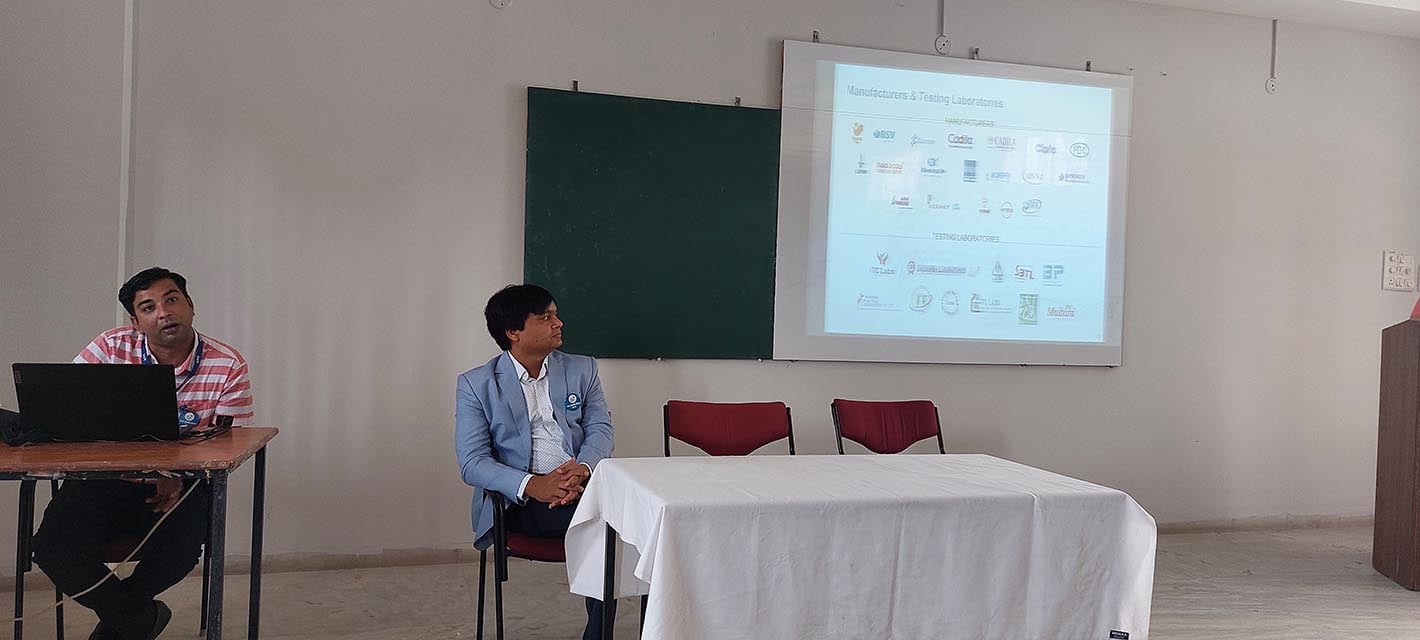 In terms of benefits, learning, and knowledge gained, the session gave its participants a clear idea about various types of business models and essential principles to plan startup.
More than 50 students participated and got benefitted in the session.