https://www.aurogroup.ac/events/saip-iic-organized-workshop-on-problem-solving-and-ideation
Sri Aurobindo Institute of Pharmacy – Institution's Innovation Council (SAIP-IIC) organized a workshop on "Problem Solving and Ideation" coordinated by Ms. Kiran Verma. Dr. Anu Hardeniya was the speaker invited of the workshop.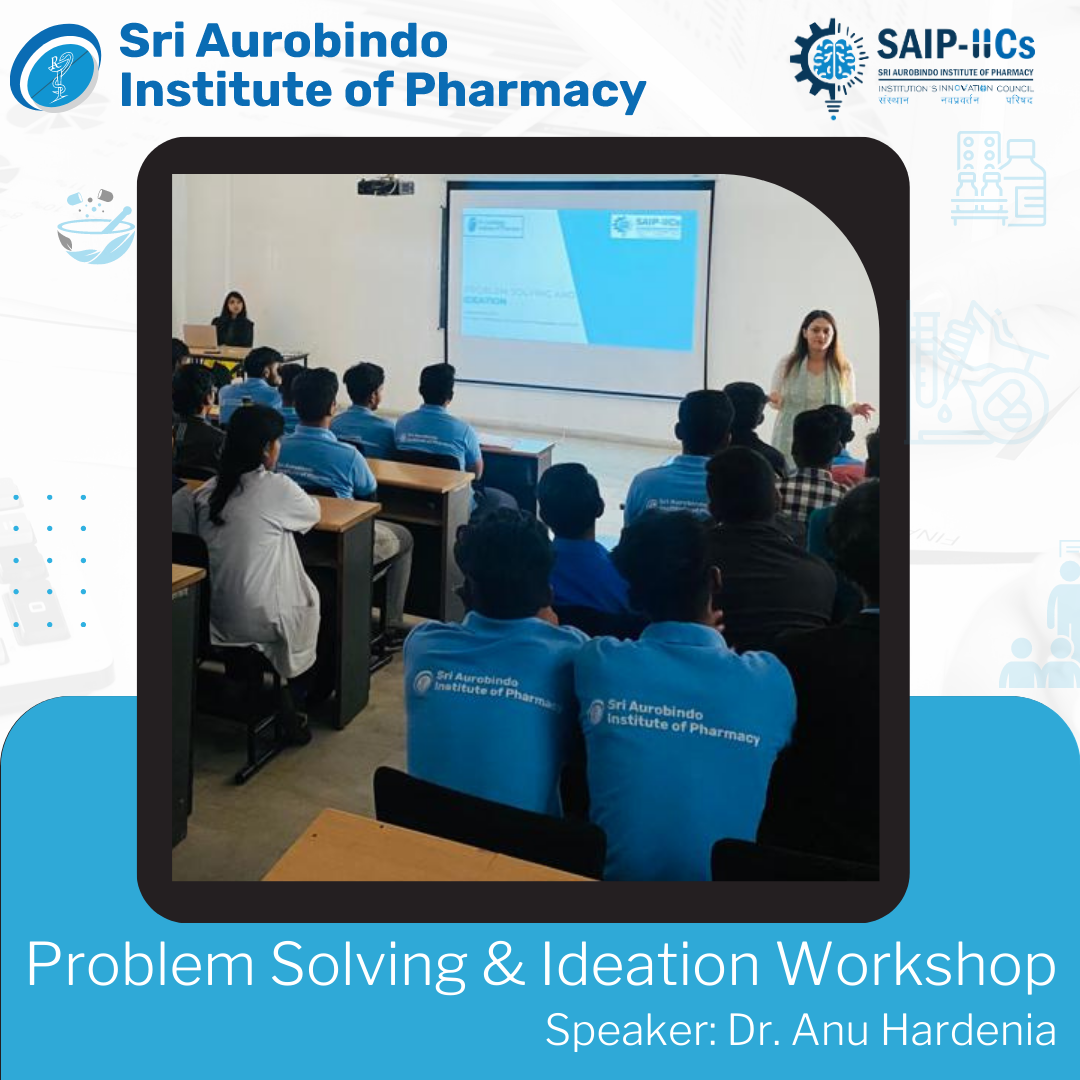 The workshop was organized for students to make them well aware about the techniques of problem solving with novel ideation techniques so that students would be able to manage the difficulties they observe in the process of innovation.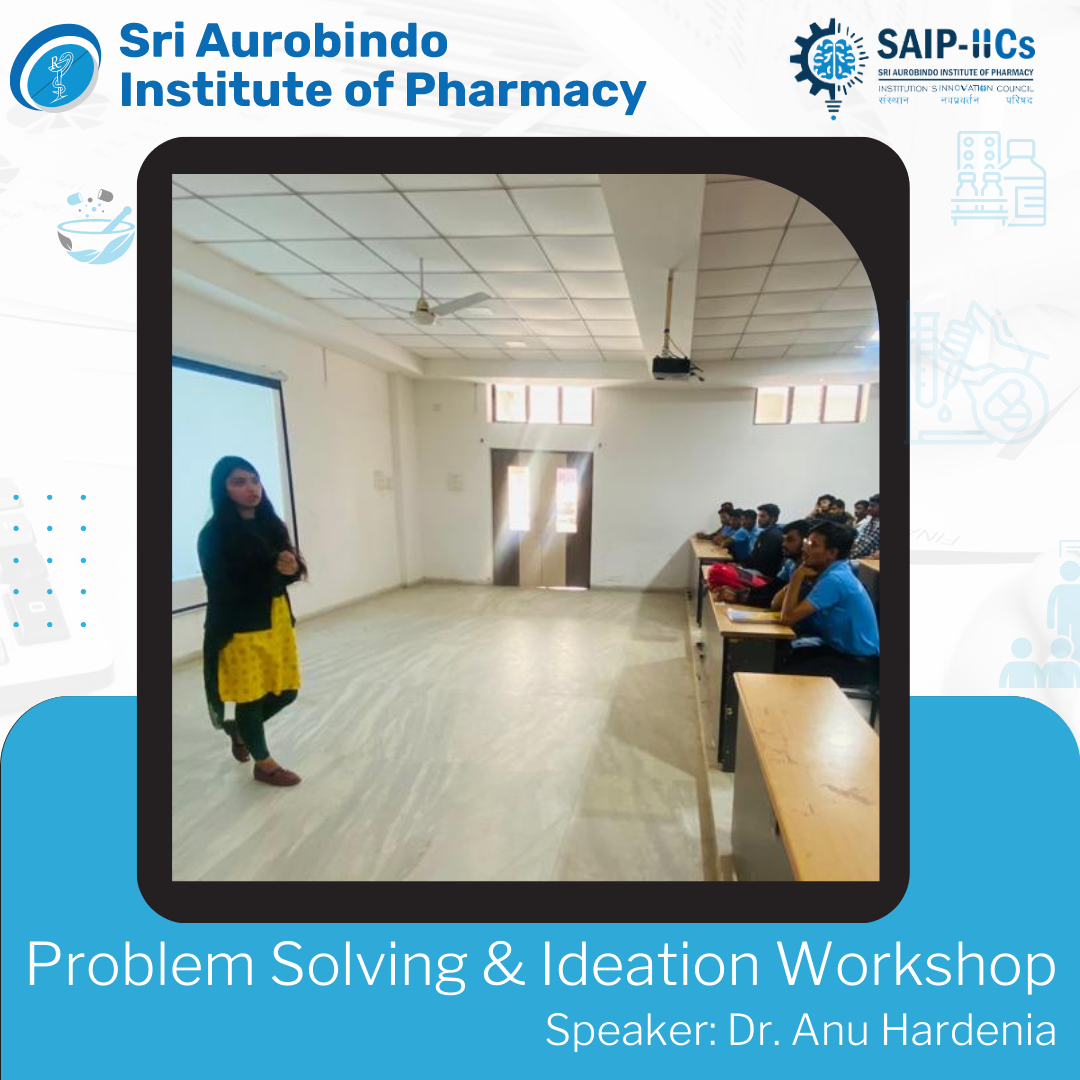 The session started with explaining agenda of the workshop, keeping with ongoing discussion about what is problem solving, and how does the different attributes matter in the process of solving a problem with the explanation of problem-solving chart.
Next step included the different types of ideation methods that can be used to bring upon the best ideas from the bunch of ideas.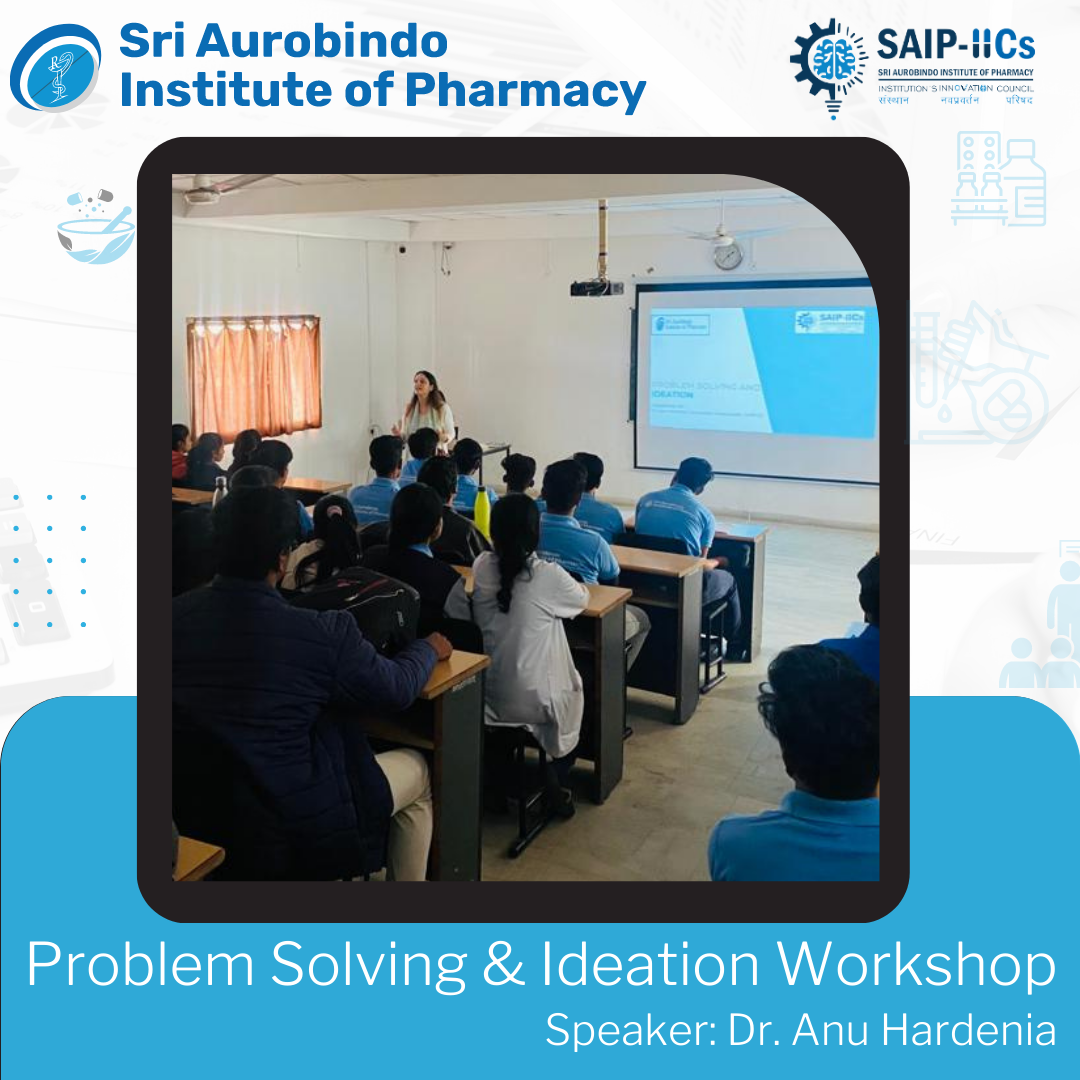 The session has definitely motivated the students and boosted their confidence in order to overcome the problems that might occur during different stages of an innovative idea journey to make it into a successful startup.