https://www.aurogroup.ac/events/saip-organized-awareness-programme-on-cleanliness-drive-themed-swachhta
Sri Aurobindo Institute of Pharmacy organized an Awareness Programme for the hygiene and cleanliness on Monday, 4th February, 2023 under the coordination of Mr. Yash Bhandari, Mrs. Sunayana Rathore, and Ms. Seemu Singh (Assistant Professors, SAIP). The students of SAIP participated in Awareness Programme at Village Bhangia. The program was organized under the aegis – Swachh Bharat Mission.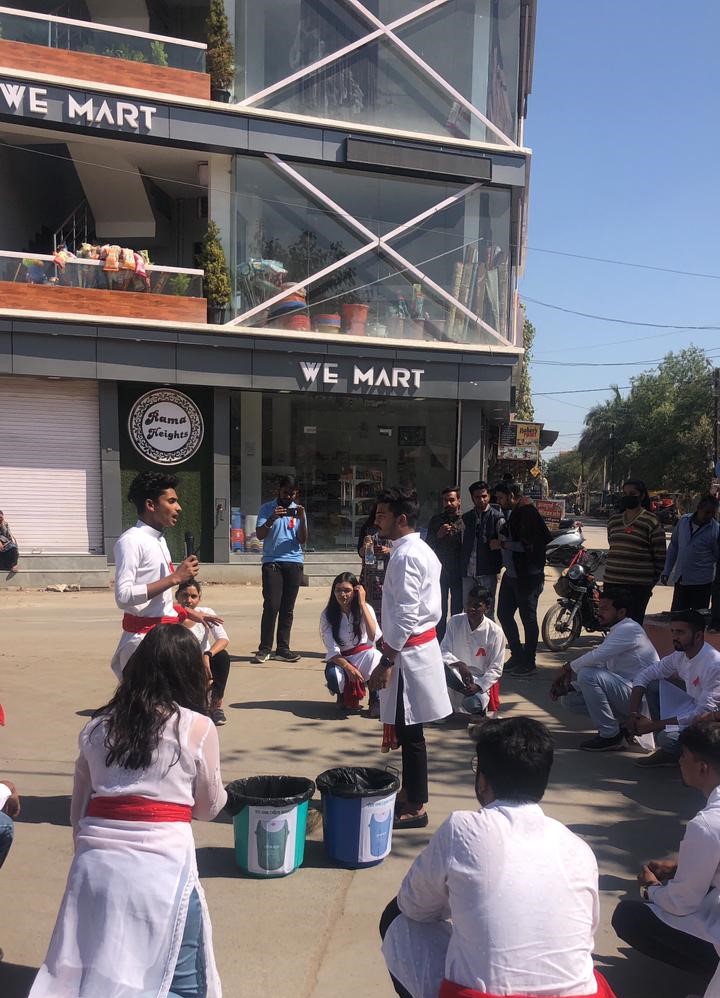 The awareness programme included discussion about elimination of open defecation, conversion of unsanitary toilets to pour flush toilets, eradication of manual scavenging, municipal solid waste management and bringing about a behavioral change in people regarding healthy sanitation practices.


Students performed nukkad natak related to the issues of hygiene and cleanliness. The event was successful as villagers appreciated efforts of students and took oath to support in Swatchha Bharat Mission.