https://www.aurogroup.ac/events/saip-organized-cancer-awareness-drive-on-world-cancer-day-2023
On the occasion of World Cancer Day 2023, a Cancer Awareness Drive was organized by Sri Aurobindo Institute of Pharmacy on 4th February, 2023, Saturday at village – Bhangiya, Indore under the coordination of Mrs. Sunayana Rathore and Mr. Yash Bhandari (Assistant Professor, SAIP).
The main motive behind this awareness drive was to develop understanding about cancer among villagers so that they can understand the need of fighting against this fatal disease. Another aim of the drive was to share details about prevention of cancer in India.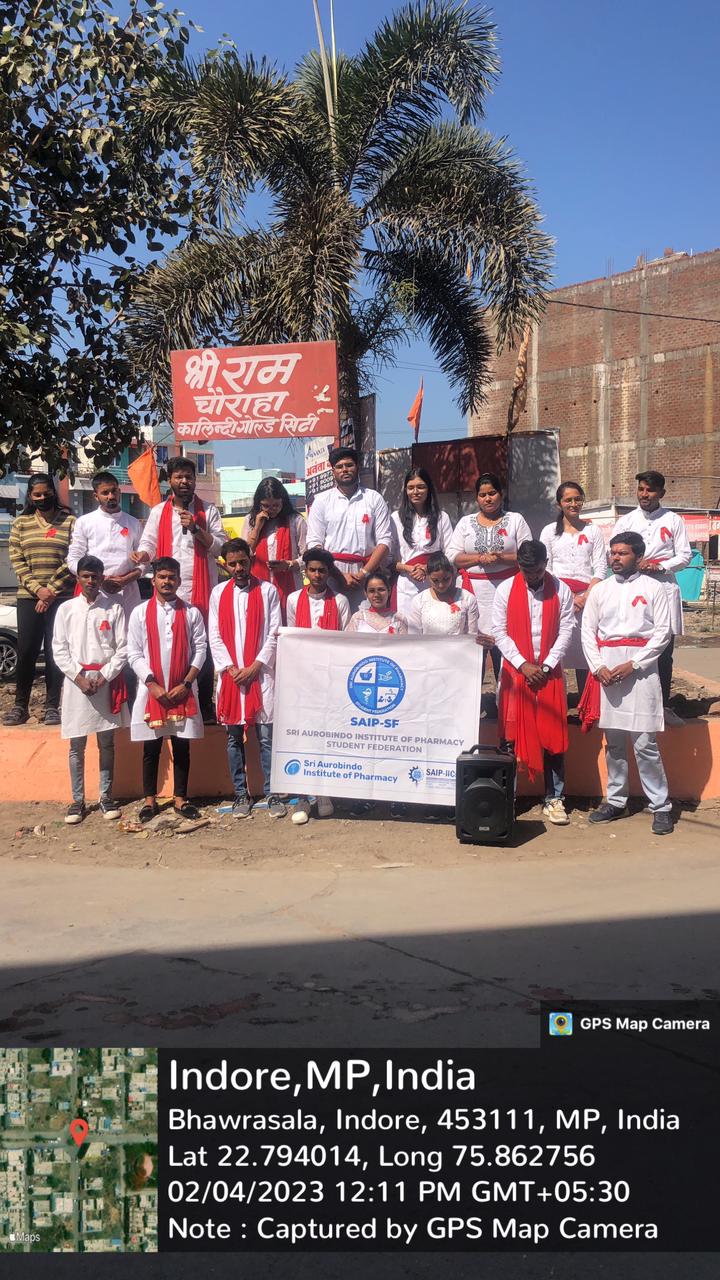 In this event, 20 students participated and performed a skit on the theme of cancer, a huge crowd from the village gathered to witness the event. Sarpanch of village Bhangiya also appreciated the efforts taken by students and gave best wishes to them for their future.