https://www.aurogroup.ac/events/saip-organized-field-visit-themed-emphasis-on-providing-free-health-services
Sri Aurobindo Institute of Pharmacy, Indore under the supervision of Mr. Sunil Dwivedi (Vice Principal) and Mr. Ashutosh Shrivastava organized a two-day Field Visit themed "Emphasizing on Providing Free Health Services" on 19th and 20th November '22.
The objective of the event was to promote the health services and to spread health awareness.
The event was a medical camp where the SAIP members provided medical awareness, medication and health services to more than 15,000 patients.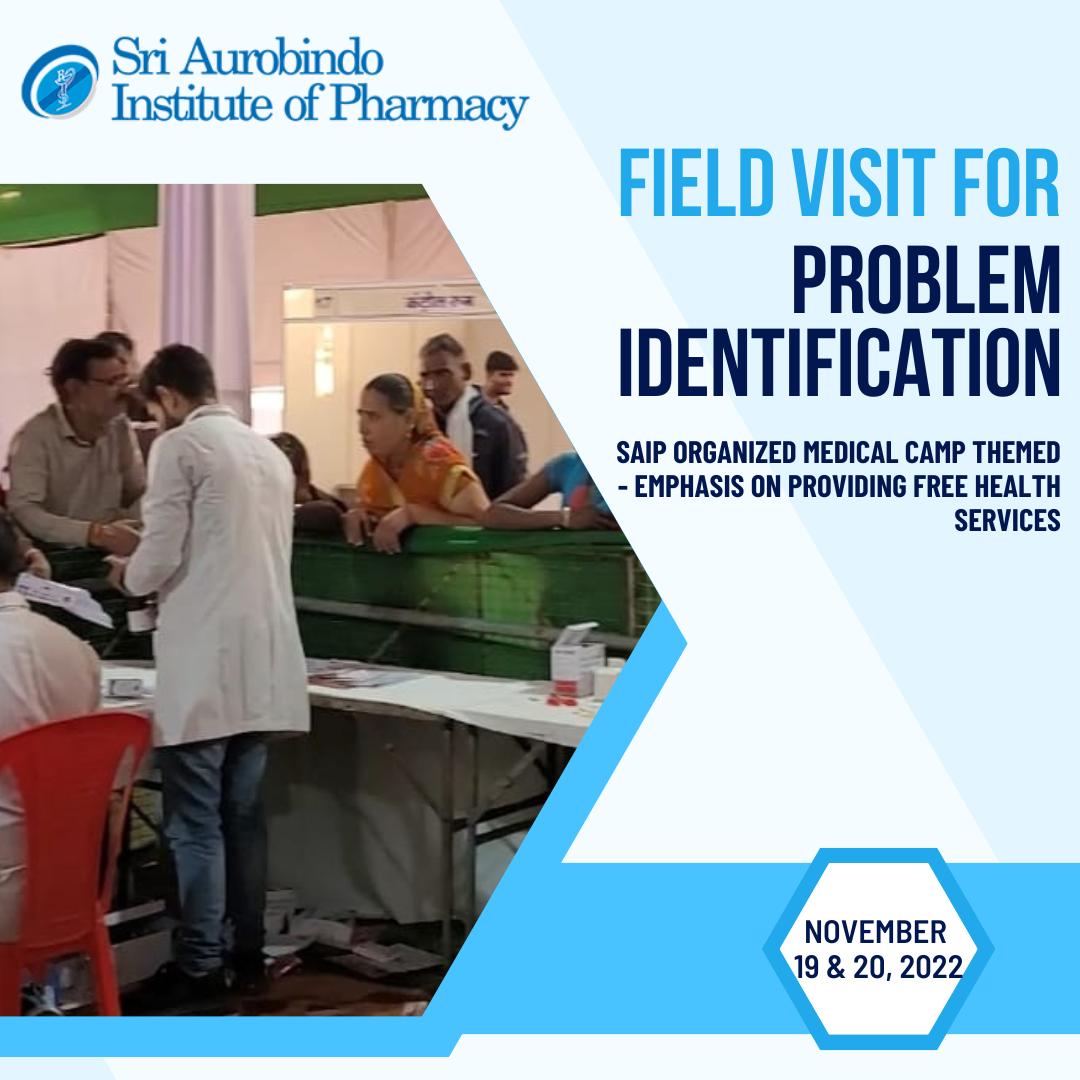 There were separate booths for each specialty departments (Ortho, medicine, ENT, Cardiology, etc.). And various pathology booths and common pharmacy for drug dispensing.
The facilities for the doctors and staffs were provided by the Mr. Sanjay Sharma (MLA). They provided various facilities including accommodation, meals, and refreshment.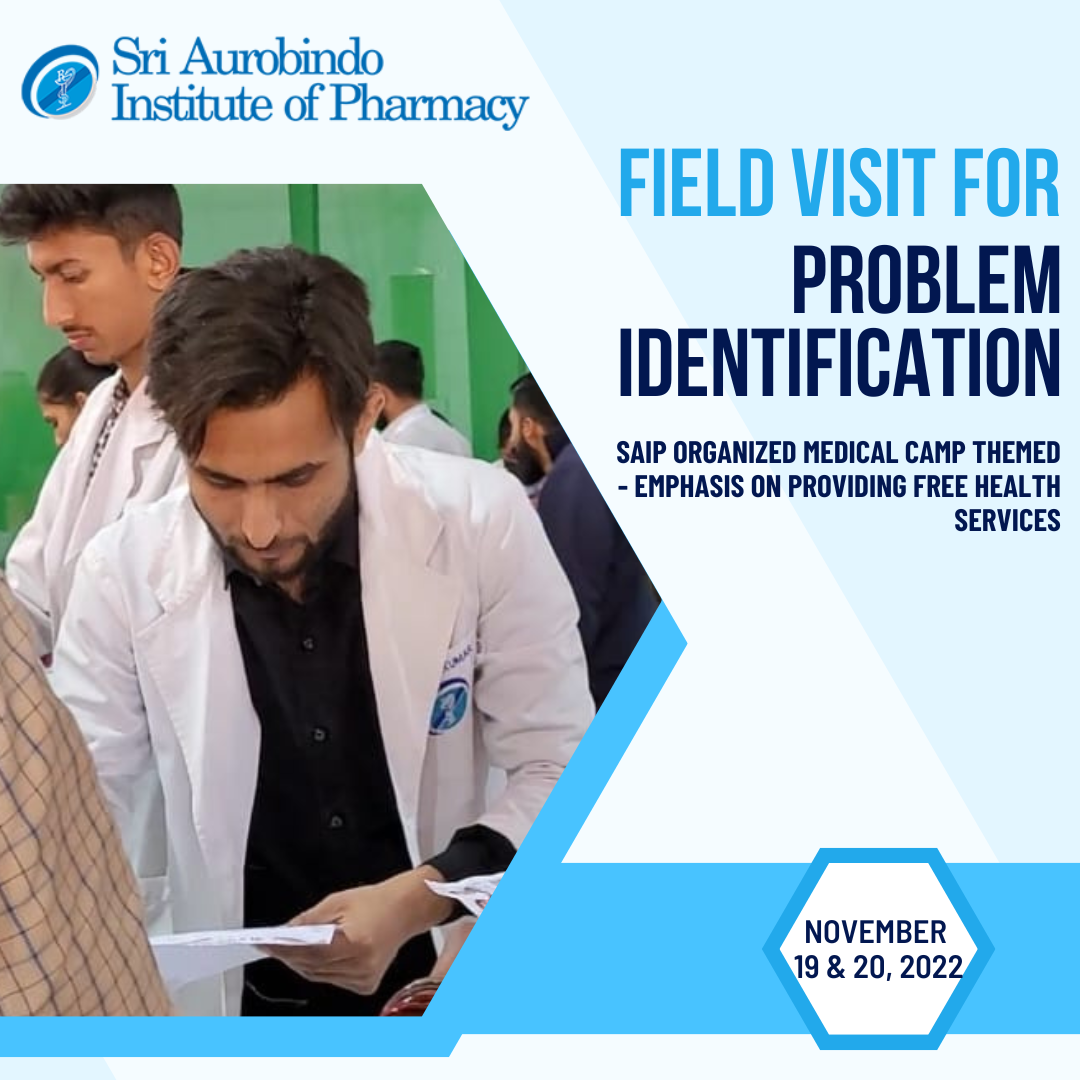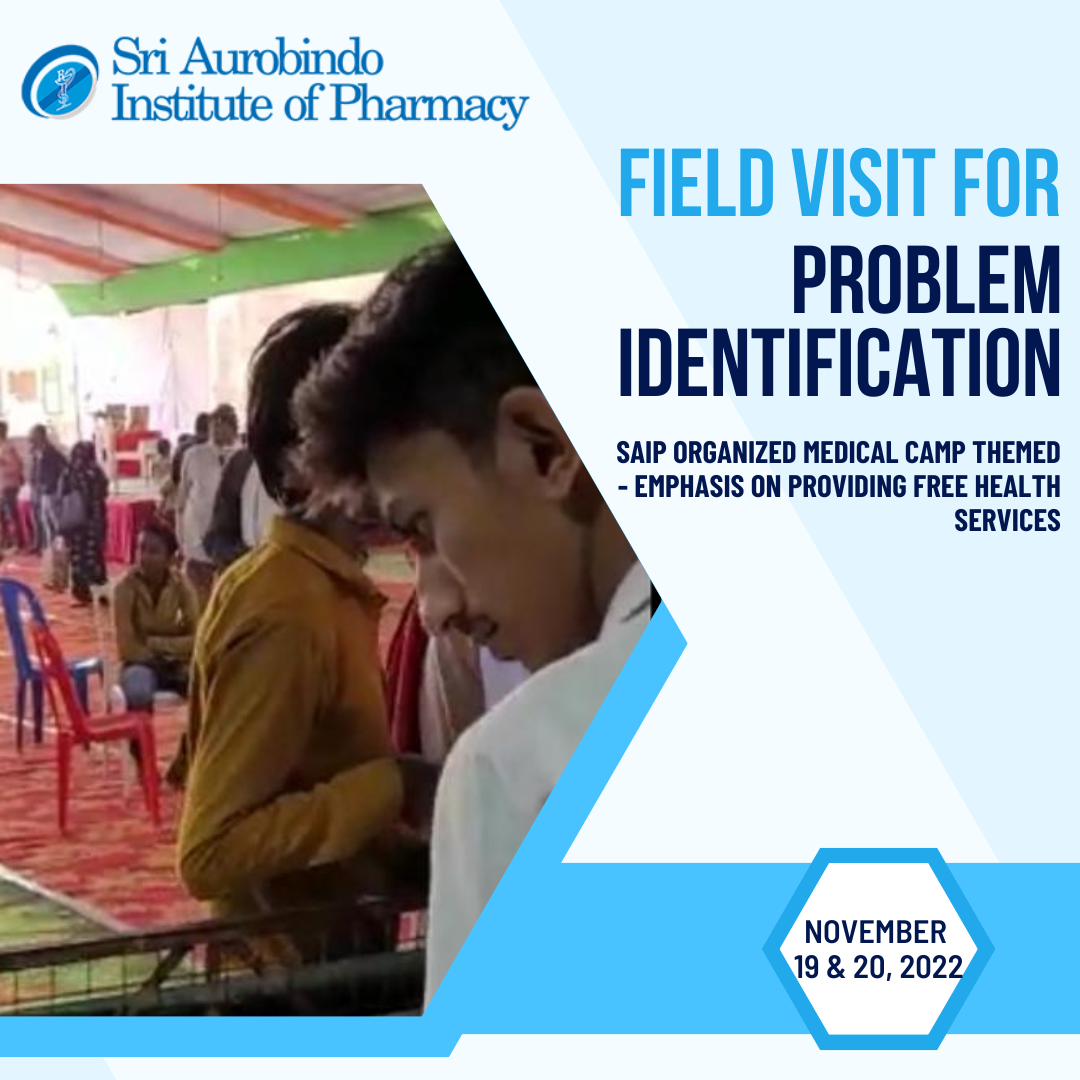 As for the students, this event offered a great learning experience as they got:
Great exposure toward patient interaction
medical knowledge regarding drug names and brand names that are frequently used for the respective diseases
to develop a healthy relationship with health care professionals.