https://www.aurogroup.ac/events/saip-organizes-industrial-visit-incubation-unit
Event Type: Field visit.
Event Theme: Industrial visit.
Date: 18/08/2022
Time: 10:00 am to1:00 pm
Duration: 3 Hr 00 Mins Venue: Schon Pharmaceuticals.
Mode: Offline
Organizing Body: SAIP IIC
No. of Participants: 50
No. of faculties: 2
No. of students: 48
Visit Coordinator: Ms Kiran Verma, Mr Deepak Joshi, Assistant Professor, SAIP
Report Courtesy: Ms Kiran Verma, Assistant Professor, SAIP
Objective of the Visit:
The objective of an industrial visit is to provide the students with an insight into the internal working of companies. We all perfectly understand that theoretical knowledge is just not enough for a successful professional career. It is here that by going beyond academics, industrial visit provides students with a much relevant practical perspective of the actual workplace and the larger world of business. All this makes the importance of Industrial visits all too evident.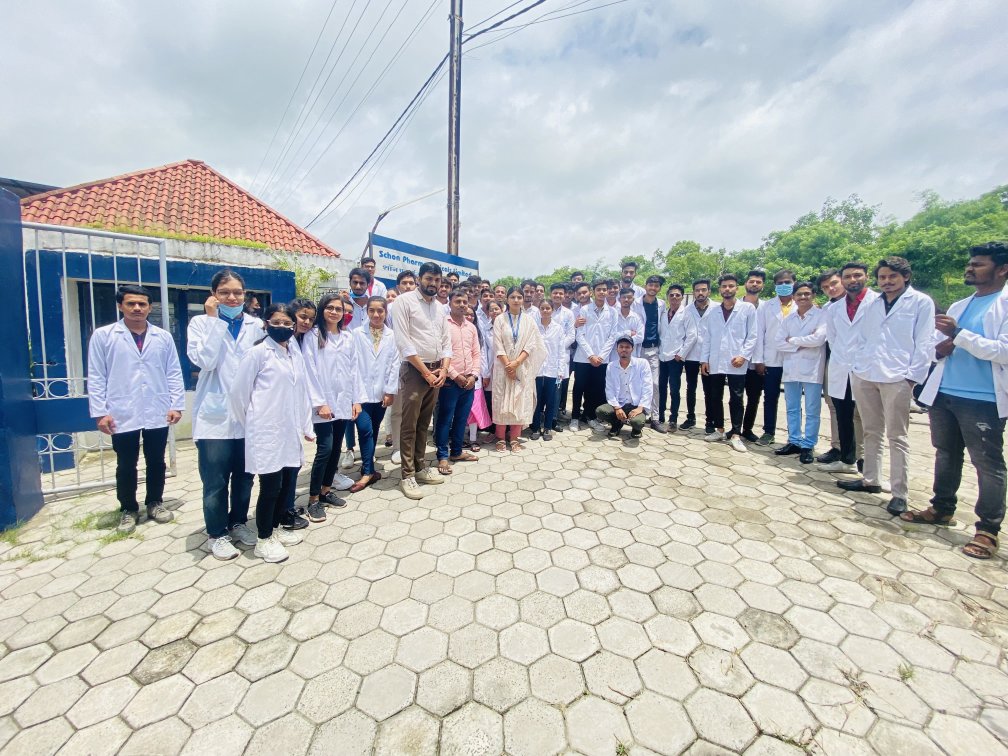 Visit Details:
The visit was divided into two departments.
First, one includes the sterilization of packaging material used in parenteral, carried forward by production and packaging that consists of both liquid injections and dry injections.
The second phase of the visit includes the dispensing area of raw material, how the granules are prepared from the raw material, through a Rapid mixer granulator and Fluidized Bed Dryer, coating of tablets by the double rotatory compressor, and coating. Lastly primary packaging of tablets containing leaflets and finally the storage of finished goods in the warehouse.
Benefit in terms of learning/skills/knowledge obtained:
Industrial visits provide the students with an opportunity to learn practically through interaction, working methods and employment practices.
It gives the students exposure to current work practices as opposed to theoretical knowledge being taught in their college classrooms.
Industrial visits grant the students a great opportunity to interact with industries and know more about the industrial environment.
Industrial visit helps students to combine their theoretical knowledge of business operations with the practical knowledge of its actual functioning.