https://www.aurogroup.ac/events/saip-organizes-poster-presentation-contest
Sri Aurobindo Institute of Pharmacy organized "Poster Presentation on a Business/Innovative Idea" – a poster presentation event in association with SAIP-IIC.
The event was organized with an objective to motivate and encourage students to bring out any innovative business idea that can convert a problem into progress.
The poster presentation was a one hour long event and had 20 participants from different departments from SAIP. The participants presented various ideas which were about unique business plan including introduction of the unique idea, work flow and salient features of their idea, the future possibilities, goals and conclusion.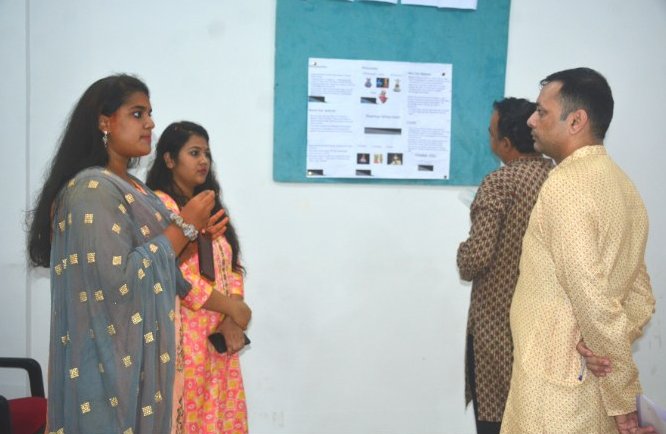 Benefits in Terms of Learning/Skills/Knowledge Obtained
The poster presentation on the topic Business Idea/Innovative Idea has motivated to bring out business's ideas and entrepreneurship. The presentation and idea designed widened up the thinking horizon of students for innovation.