https://www.aurogroup.ac/events/sait-conducts-diksharambh-2022-14th-induction-program
The 14th Student Induction Program "Diksharambh 2022" for B.Tech students was held on Saturday, October 15, 2022, at the Sri Aurobindo Institute of Technology.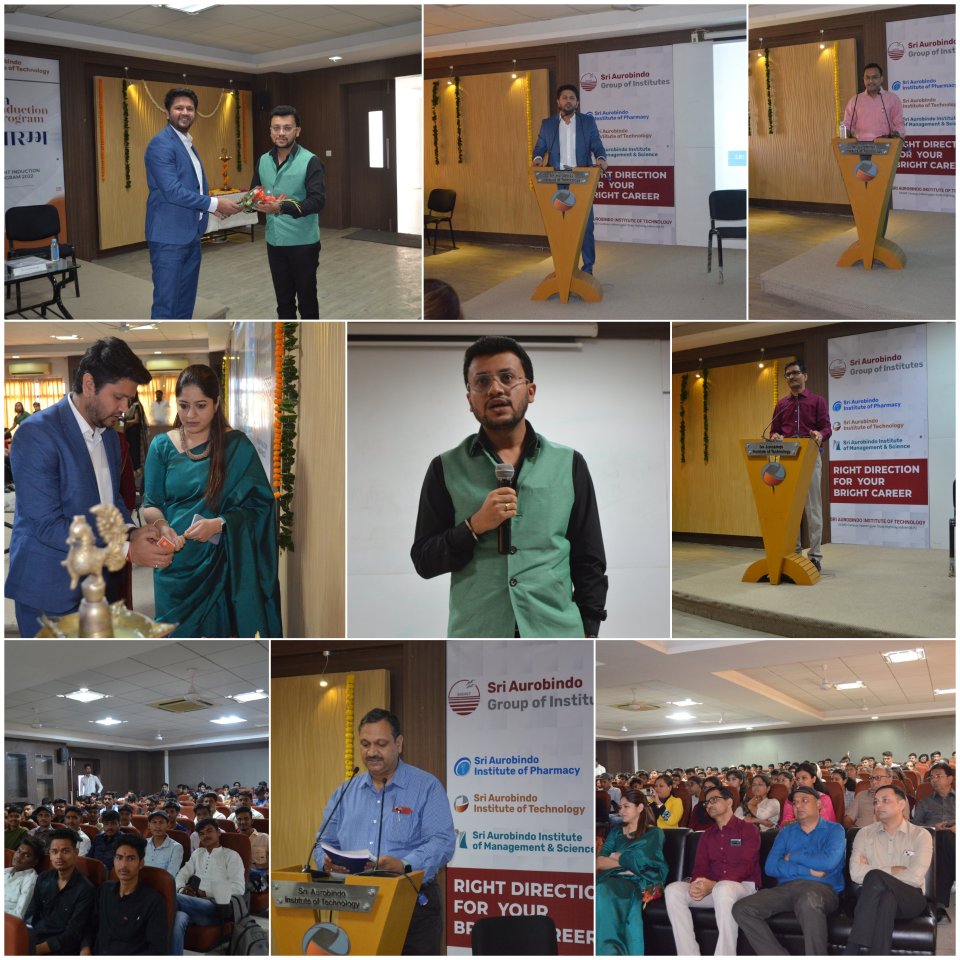 The main objective of the program was to assist new students in settling in and becoming comfortable in their surroundings, to introduce them to the institution's values and culture, to foster a sense of community, and to encourage self-discovery. It also aimed to help them form ties with one another.
Mr Anshul Khare, SDM Indore, was the event's special guest. In a very engaging discussion, he offered advice on how to better concentrate on future academic goals and professional endeavours.
The vice president of the Sri Aurobindo Group of Institute, Mr Kinshuk Trivedi, also gave a comprehensive presentation on the professional backgrounds, abilities, and accomplishments of our alumni.
Students were inspired to be more accountable, truthful, and disciplined by Mrs Chani Trivedi, Director of Strategic Initiative and Planning.
The SAIT director, Dr Durgesh Mishra, educated students about the accomplishments of the institution and inspired them to do well in their coursework.
A really intriguing online quiz with questions from general studies, math, and science was also conducted. Certificates of achievement were given to the winners.
The induction programme will last for 21 days, during which time students will attend lectures from professionals in many fields.