https://www.aurogroup.ac/events/sait-conducts-it-solution-workshop-ypsilon-phase-1
Sri Aurobindo Institute of Technology, Computer Science Department organized a workshop on java for third-year students on 13/07/2022 from 10:30 AM to 4:00 PM. This workshop is conducted by Ypsilon IT solution. Mr Gaurav Kothari and Mr Sudhir Patil hosted these workshops.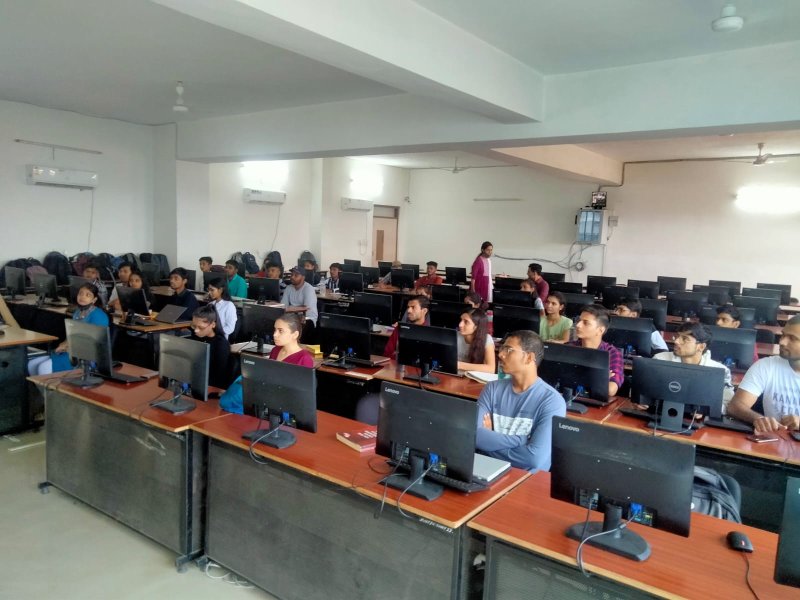 The objective of this workshop is to provide an opportunity for students to enrich their knowledge in the area of Object Oriented Programming using JAVA Language. This workshop will provide a vibrant opportunity for students in the recruitment phase to enhance their programming skills. This course is based on hands-on exercises and is focused on developing Programming and Logical skills.
Dr Durgesh Kumar Mishra ( Director, SAIT) welcomes both experts. Mr Gaurav creates a Java bridge (Object Oriented Language) between industry and academics.
According to the students, In this workshop, the students were introduced to topics in JAVA Programming. Students got an idea of how to write and run JAVA Programming, All the students really appreciated the contents that were discussed, and they realized that interactions like these can help them improve their learning. Students showed keen interest in attending more workshops like this in future.
Topic Covered in Workshop:
Basic Information
Relationship between C & C++
What is JAVA
Terminology of Java

JVM (Java Virtual Machine)
Compiler & Interpreter
JIT (Just In Time Compiler)
Why JAVA is Machine Independent

Class & Object
Students learnt to write, compile and execute Java programs, and build robust applications using Java's object-oriented features. This workshop was also useful in the reference of placement of students. Ms Trapti Sharma (HOD-CS) & faculties of Computer Science were the convener of this workshop. Total of 40 students have participated in this workshop