https://www.aurogroup.ac/events/sait-conducts-seminar-scope-and-application-design-next-generation-engineers
A Seminar was jointly organized by the Department of Mechanical Engineering and Department of Civil Engineering, Sri Aurobindo Institute of Technology, Indore on 29th September 2022.
The objective of this Seminar was to provide students of Mechanical Engineering, Civil Engineering as well as Electrical Engineering with an ultimate goal to get the best internship and placement with a special focus on industrial software like Auto CAD, CATIA, ProE, ANSYS, REVIT, STAAD Pro.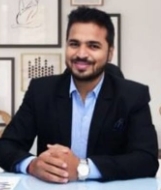 The Institute was privileged to have Mr Dharmendar Jat, Technical Director, Tech Cluster, Indore. He has an experience of about 14 years of working on different projects across India. He has trained more than 35000 students in various streams of engineering.
On this occasion, we were pleased with the presence, enlightening and motivating speeches of Dr Durgesh Kumar Mishra, Hon'ble Director SAIT and Dr Anupam Mandloi, Hon'ble Vice-Principal, SAIT.
The session was highly interactive. Various events were organized and prizes were distributed.