https://www.aurogroup.ac/events/sait-conducts-student-reskilling-program
On December 28th 2022, Sri Aurobindo Institute of Technology hosted an event conducted by Microsoft Azure Developer Community and RESKILL to impart industry-ready knowledge on Microsoft Azure Technology to the students. Renowned industry experts from industry deliver their expert talk on different aspects of Azure. This event was conducted under the Ministry of Education's Institution Innovation Council and in association with IEEE Computer Society- Madhya Pradesh Chapter.
Microsoft Azure, formerly known as Windows Azure, is Microsoft's public cloud computing platform. It provides a range of cloud services, including computing, analytics, storage and networking.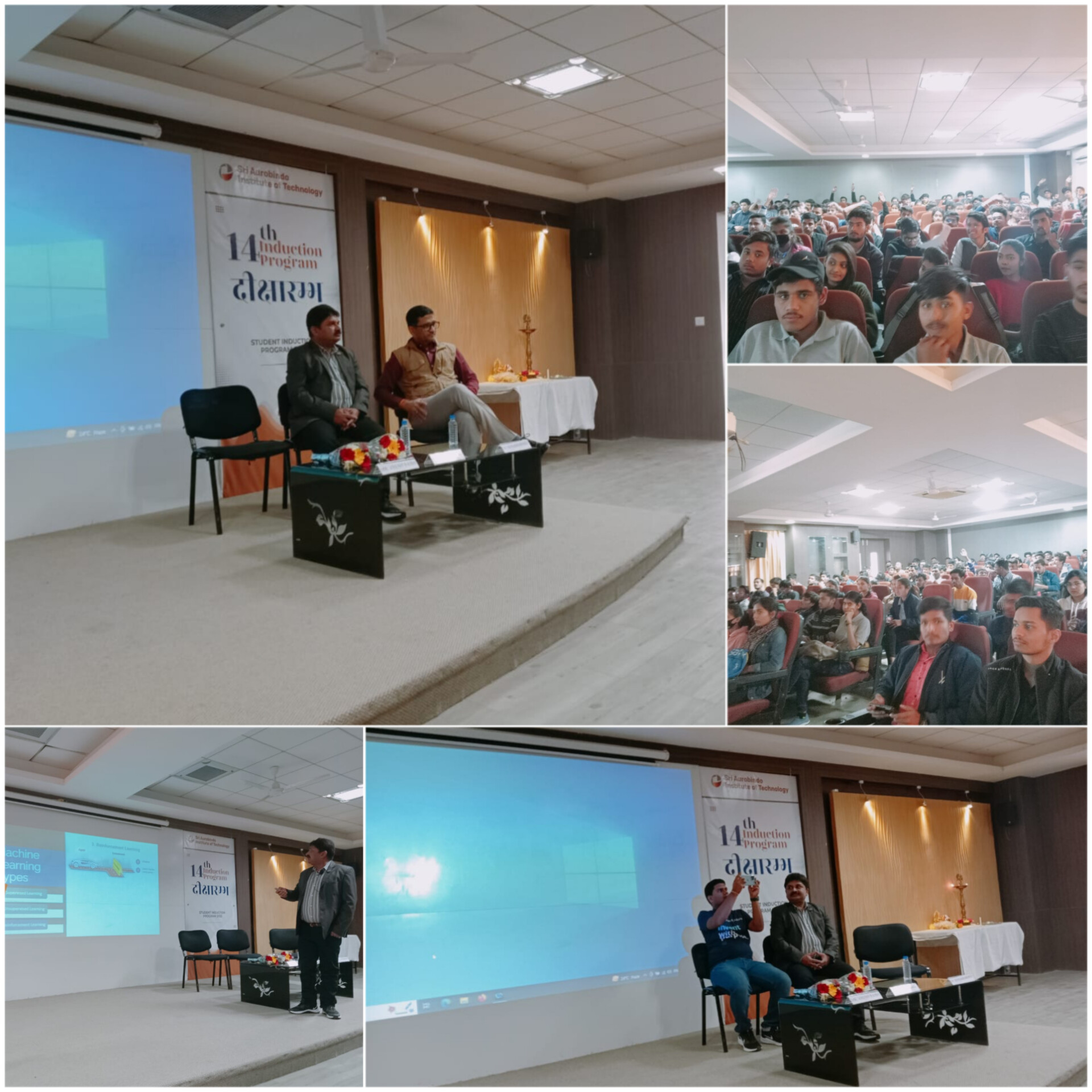 The invited guests were Mr KK Rathi, CTO of Techtrics Technology, and Mr Ayush Rathi, Senior Software Engineer at Walmart. The program started with lamp lightening by all the dignitaries at 01:00 PM. The guests were welcomed with a bouquet of flowers by Dr Durgesh Mishra; Director.
After the flower welcome, Dr Durgesh Mishra; Director SAIT gave the welcome address and briefed about the event. The first expert talk was delivered by Mr KK Rathi. He is the CTO of Techtrics Technology & a Microsoft Evangelist. He delivered his talk on "Introduction to Microsoft Azure AI" He covered various aspects of Artificial Intelligence and Microsoft Azure. The introduction of Mr K K Rathi was given by Prof Neha Dubey.
Next was Mr Ayush Rathi, Senior Software Engineer at Walmart. He spoke on the topic "Concepts of Cloud computing and its Services". Cloud Computing refers to the delivery of on-demand computing services over the Internet on an as-needed basis. It allows businesses to rent access to computing services like servers, storage, databases, analytics, networking, software, and intelligence, typically over the Internet. The introduction of Mr Ayush Rathi was given by Prof Shweta Gupta.
At last, the guest was honoured with a token of remembrance by Director sir and the vote of thanks was presented by Prof Trapti Sharma, Head of Computer Science.
Around 200 students and faculty members attended the event along with the faculty members of various streams. This one-day workshop on Azure ended with Lunch for all students and faculty members.