https://www.aurogroup.ac/events/sait-hosts-microsoft-azure-day-event
On June 16th 2022, Sri Aurobindo Institute of Technology hosted an event conducted by Microsoft Azure Developer Community and RESKILL to impart industry ready knowledge on Microsoft Azure Technology to the students. Renowned industry experts from industry deliver their expert talk on different aspects of Azure. This event was conducted under Ministry of Education's Institution Innovation Council and in association with IEEE Computer Society- Madhya Pradesh Chapter.
Microsoft Azure, formerly known as Windows Azure, is Microsoft's public cloud computing platform. It provides a range of cloud services, including compute, analytics, storage and networking.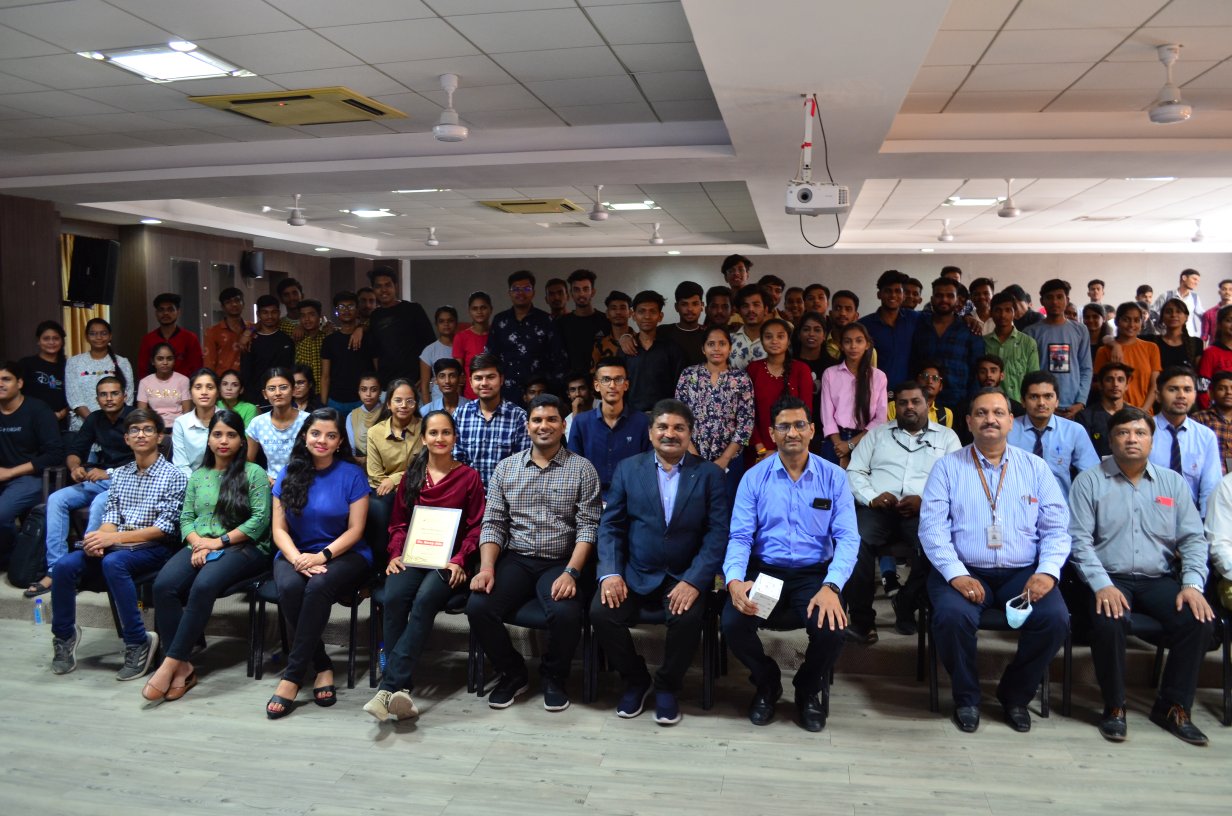 The invited guests were Mr KK Rathi, CTO Techtrics Technology, Mr KK Rathi, CTO Techtrics Technology, Mr Ayush Rathi, Senior Software Engineer Walmart and Ms Madhavi Shelke, Module Lead Software Engineer, Impetus Technologies. Prof G S Tomar, Chairman IEEE MP Section were also present virtually to grace the occasion.
The program started with lamp lightening by all the dignitaries at 09:30 AM. Guest were welcomed by bouquet of flowers by the Dr Durgesh Mishra; Director, Dr Anupam Mandloi; Vice Principal, Prof Amit Holkar; HOD ECE and Prof Shweta Gupta; Assistant Professor CSE.
After flower welcome, Dr Durgesh Mishra; Director SAIT gave welcome address and briefed about the event. Later, Dr G S Tomar called for his address. Dr Tomar spoke about recent trends in technology and how technical society like IEEE is helping researchers to be in hand with the advanced technologies. Introduction of Dr GS Tomar was given by Prof Ayaz Sheikh.
The first expert talk was delivered by Mr KK Rathi. He is the CTO of Techtrics Technology & a Microsoft Evangelist. He delivered his talk on "Intorduction to Microsoft Azure AI" He has covered various aspects of Artificial Intelligence and Microsoft Azure. Introduction of Mr K K Rathi was given my Prof Amit Holkar.
The next expert talk on "Product Led Growth" was delivered by Ms Savvy Jain. She is the CEO & Director of Cofiato. She demonstrated the lifecyle of product with various examples which led to growth of the company.
Next was Mr Ayush Rathi, Senior Software Engineer Walmart. He spoke on the topic "Azure Dev Community Lead on Implementing Azure App Services". Azure App Service enables you to build and host web apps, mobile back ends, and RESTful APIs in the programming language of your choice without managing infrastructure. It offers auto-scaling and high availability, supports both Windows and Linux, and enables automated deployments from GitHub, Azure DevOps, or any Git repo.
The last speaker of the day was Ms Madhavi Shelke, Module Lead Software Engineer, Impetus Technologies. She took her expert lecture on "Seamless ETL Pipeline on Azure".
At last, the guest were honoured with a token of remembrance by Director sir and the vote of thanks was presented by Prof Amit Holkar.
Around 100 students and faculty members attended the event along with the faculty members of various streams. This one day workshop on Azure ended with Lunch of all students and faculty members.