https://www.aurogroup.ac/events/sait-iic-regional-meet-bhopal
Faculty members of Sri Aurobindo Institute of Technology Indore attended the regional
meet of Ministry of Education's Innovation Cell's (MIC) Institution Innovation Council at
Bhopal on 22 July 2022. Four SAIT IIC members nominated for four different tracks.
For track 1, Prof Amit Holkar, IIC Convener was nominated. In track 1 best practices
were presented by the high performing higher education institutions. Presentation was
also given by High Performing Innovation Ambassadors on Role of Innovation
Ambassadors in I&E Ecosystem from the respective zone/state/city.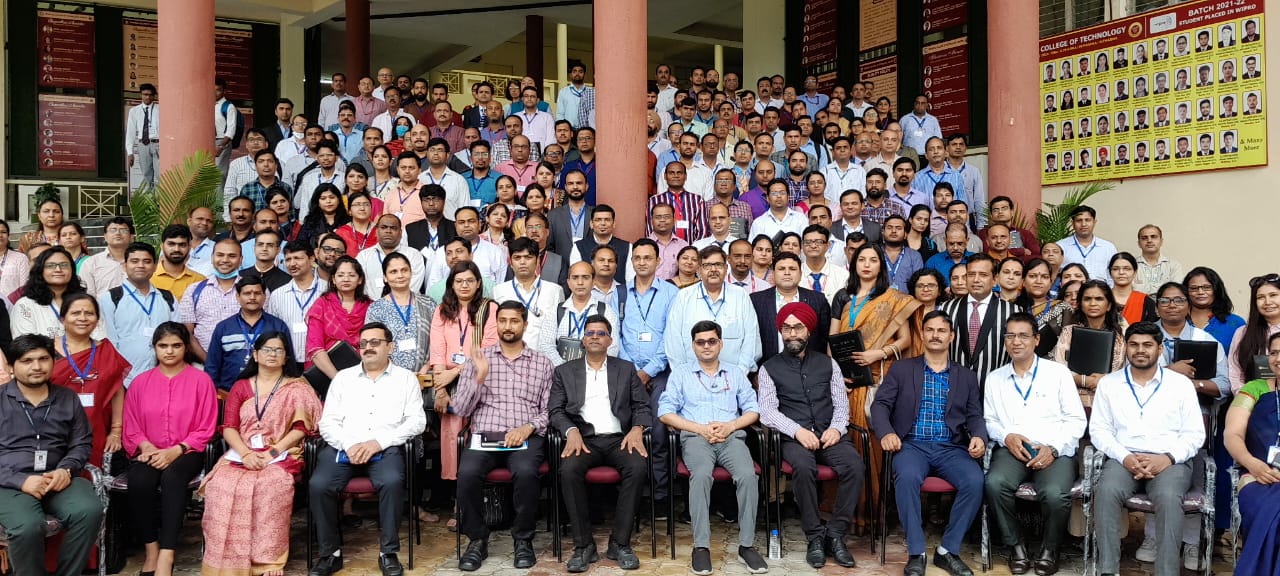 For track 2, Vice Principal Dr Anupam Mandloi was nominated. Dr Mandloi is also NISP
coordinator of the institute. Presentation by four HEIs have Successfully Adopted and
benefitted from NISP and Developed I&E policy was given in track 2.
For track 3, Prof Avinash Pal was nominated. In the knowledge sharing session of track
3, Presentation was given by four top ranked HEIs in ARIIA 2021 and benefits of
participation in ranking.
For track 4, Prof Ranvijay Parmar was nominated. Presentation on IP generation and
Technology transfer practices in HEIs, Journey from SIH winner to Statrtup Founder and
Success Story by National Innovation Contest winner were given.
The 2nd regional meet of IIC institutions was held at Oriental College of Technology,
Bhopal, MP on 22nd July 2022. 350+ Faculty representatives from 150+ HEIs
established IIC in their campus took part in this meet, 75+ innovations and 50+ IIC
posters were also exhibited during the meet. More than 20+ incubators, investors,
ecosystem enablers from the state of MP were part of the round table discussion to
strengthen their relationship with educational institutions.
Dr Mohan Yadav ji, Honorable Minister of Education, MP government graced the event as Chief Guest and he appreciated Central Govt. Initiative and encouraged all HEIs from the state of MP to
establish Institution's Innovation Council (IICs) in both technical and non-technical HEIs
and get benefit from the IIC network. 4000+ IICs established so far and these IICs
become instrumental in creating and sustaining the movement of Innovation and Start-
up culture development in both technical and non- technical educational institutions
across India.