https://www.aurogroup.ac/events/sait-impact-lecture-series-phase-2-session-1
Ministry of Education's Innovation Cell (MIC) has selected the Institution Innovation Council of Sri Aurobindo Institute of Technology Indore (SAIT-IIC) for Phase II of the Impact Lecture Series to conduct two online sessions by experts on the theme Innovation, Entrepreneurship, Start-up, IPR or Incubation.
The institution's Innovation Council established at Sri Aurobindo Institute of Technology
Indore helps in planning, channelizing and organising the year activities in the areas of innovation, entrepreneurship and IPR to sensitise and motivate students and faculties to pursue innovation and start-up during their academics.
Conduct impact lecture sessions in Sri Aurobindo Institute of Technology Indore are one of the IIC program's approaches to supporting IIC institutions to generate awareness on innovation, IPR and start-up in such institutions with funding assistance from MIC & AICTE. The impact lecture sessions in selected IIC institutions will not only streamline campus innovation and start-up ecosystem but also help in establishing a strong connection with ecosystem enablers at the regional and national levels, and aware students and faculty members of the innovation ecosystem in their surroundings and national level.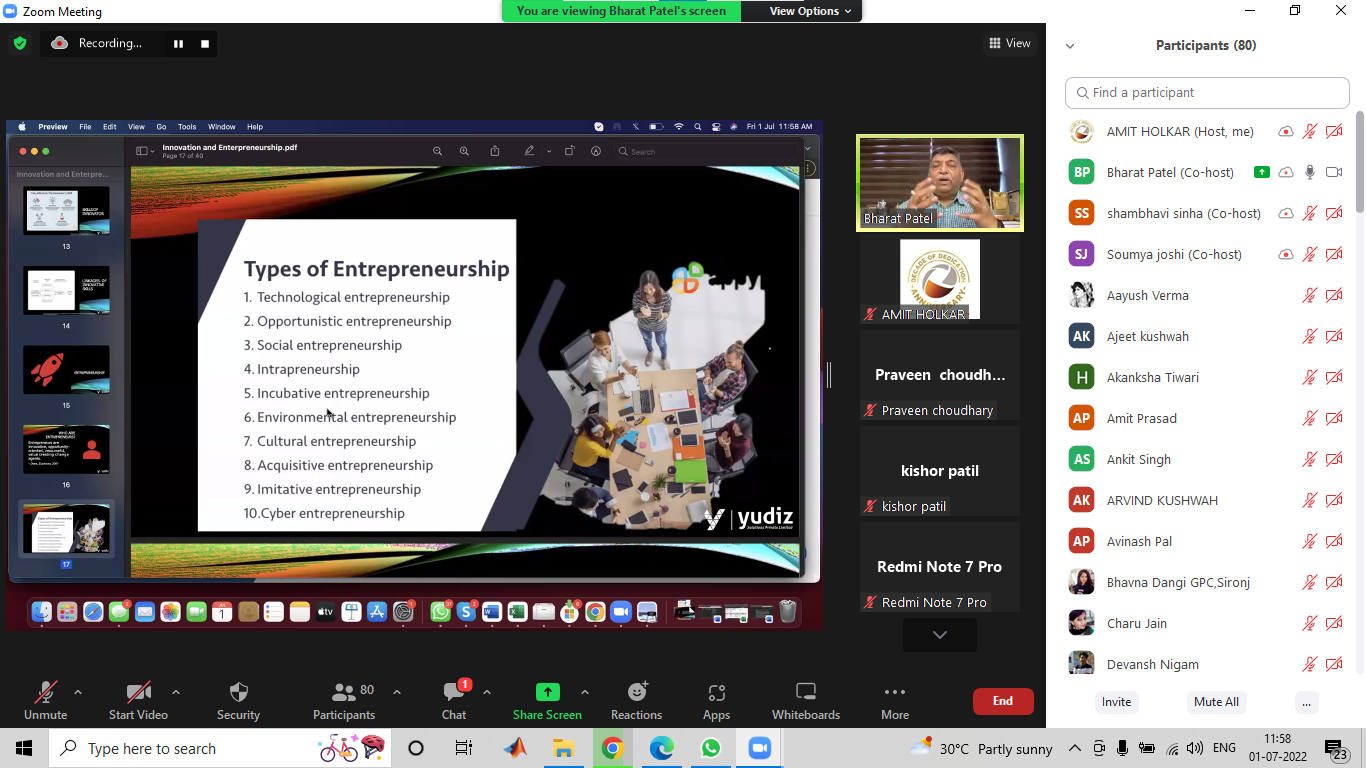 Sri Aurobindo Institute of Technology Indore also got associated with IEEE Computer Society and Computer Society of India for technical support in Session I of the Impact Lecture Series.
Under the Impact Lecture Series scheme, Sri Aurobindo Institute of Technology Indore conducted Session I on July 1, 2022, on the theme innovation-Entrepreneurship and Start-up. Renowned and experienced experts were invited from Ahmedabad and Pune to deliver an expert talk. The details of individual lectures are given below.
Session I | Lecture 1
Session I Lecture I of the Impact Lecture Series was conducted on 1 July 2022 at 11:00 AM. More than 170 students were pre-registered through an online form.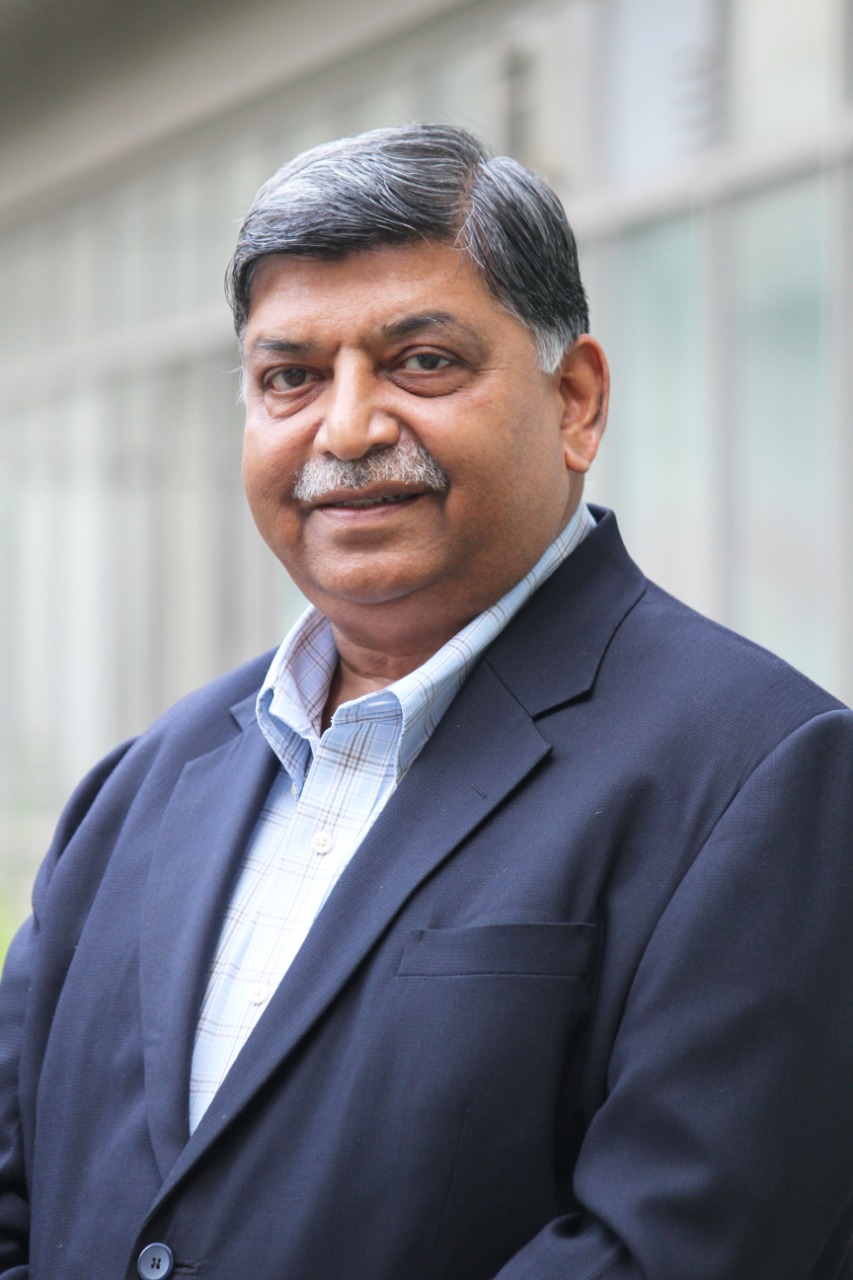 The expert of the first lecture was Mr Bharat Patel. Mr Bharat Patel, a co-founder and director of Yudiz solutions private limited, is an Electronics & Communication Engineer from Gujrat University. He pursued research at Bhabha Atomic Research Centre, Trombay and Operational Research Group (ORG) and Space Application Centre ISRO for designing Microcomputers and Integrated Circuits.
During his career, he has been designated on popular nominations like Vice chairman of Gujrat innovation society, Former chairman of Computer Society of India, Adviser of Software Technology Park of India and many more.
The title of Mr Bharat's lecture was "Innovation in Engineering and Entrepreneurship". He also talks about types of innovation and innovator skills. Similarly, he also throws some light on Entrepreneurship skills and their different types. He said that an entrepreneurial mindset is necessary to become an entrepreneur. Around 100 students attended the event and many of them asked questions at the end of the lecture.