https://www.aurogroup.ac/events/sait-organized-field-visit-to-sewage-treatment-plant-kabitkhedi-indore
The Department of Civil Engineering at Sri Aurobindo Institute of Technology organized a one-day educational visit to 245MLD Sewage Treatment Plant at Kabitkhedi, Indore on 14th March, 2023 for B.Tech Engineering students.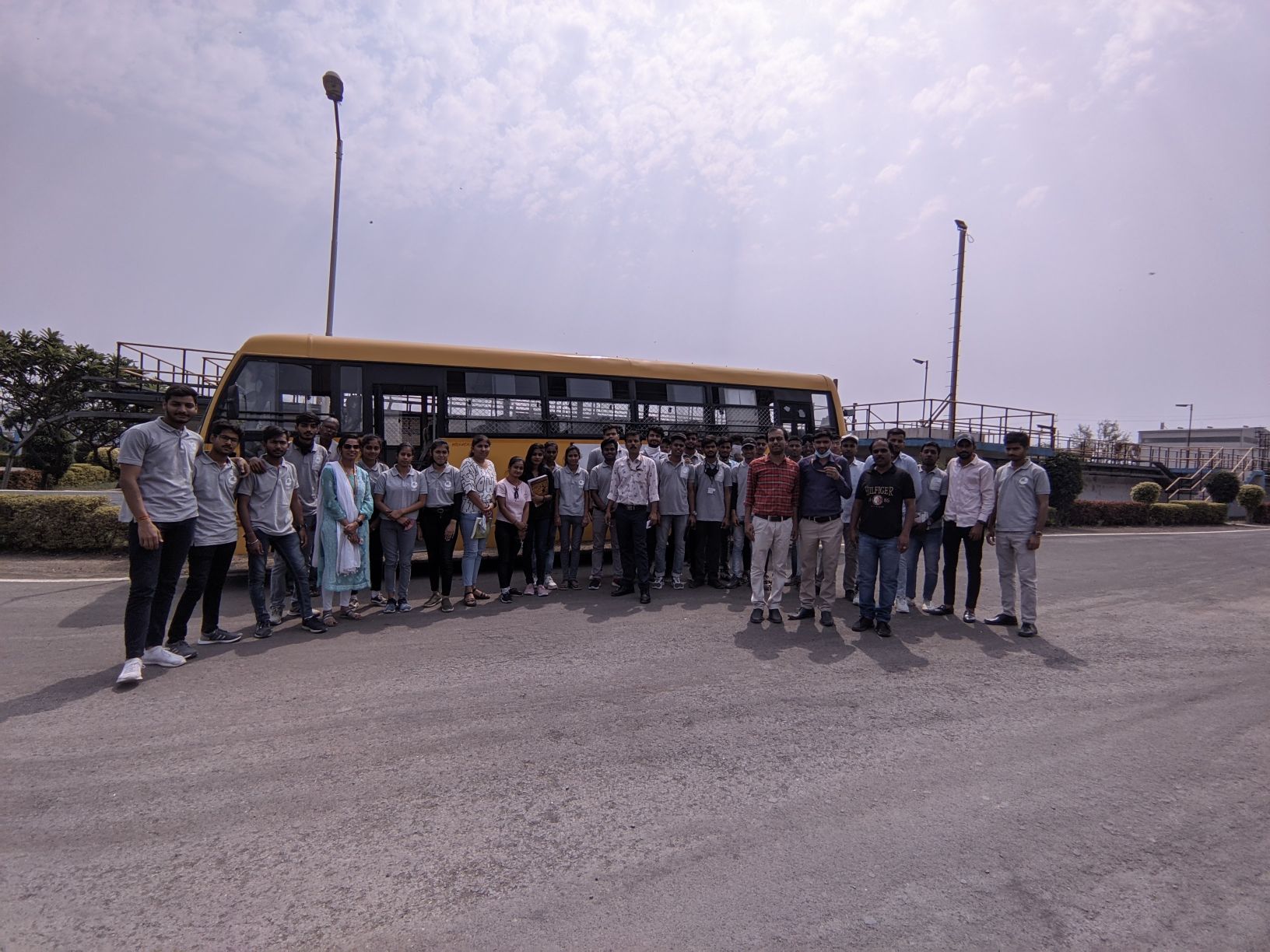 Purpose of the visit was to make students aware about how various preliminary, primary, secondary, and advanced processes related to sewage treatment are carried out in the field.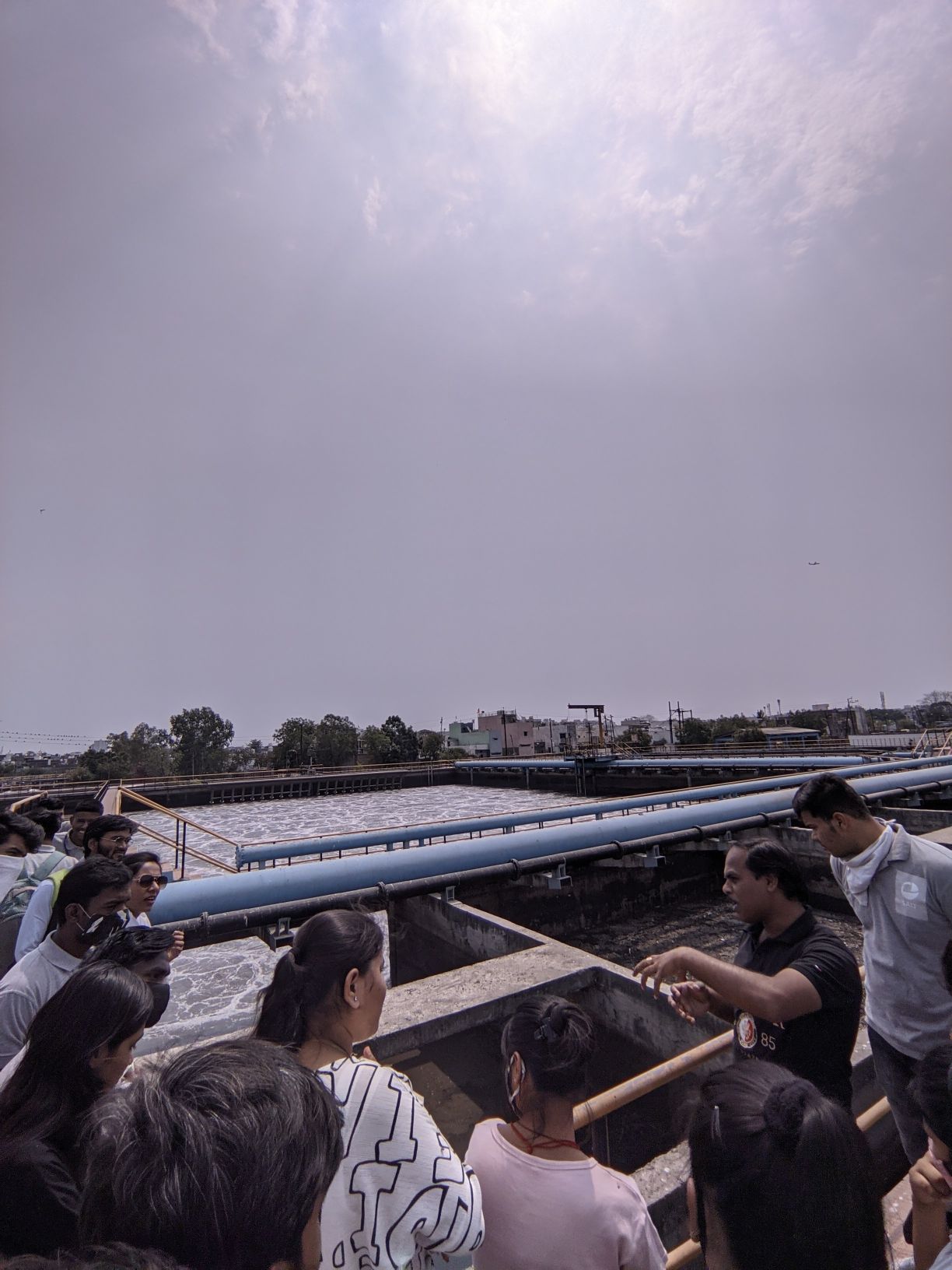 Mr. Chouhan explaining working of sedimentation tank
Main aim of industrial visit is to acquaint the students with the process of municipal waste water treatment. Through industrial visit students are acquainted about new technologies and knowledge. The field visit was organized with prior permission of Municipal Corporation of Indore.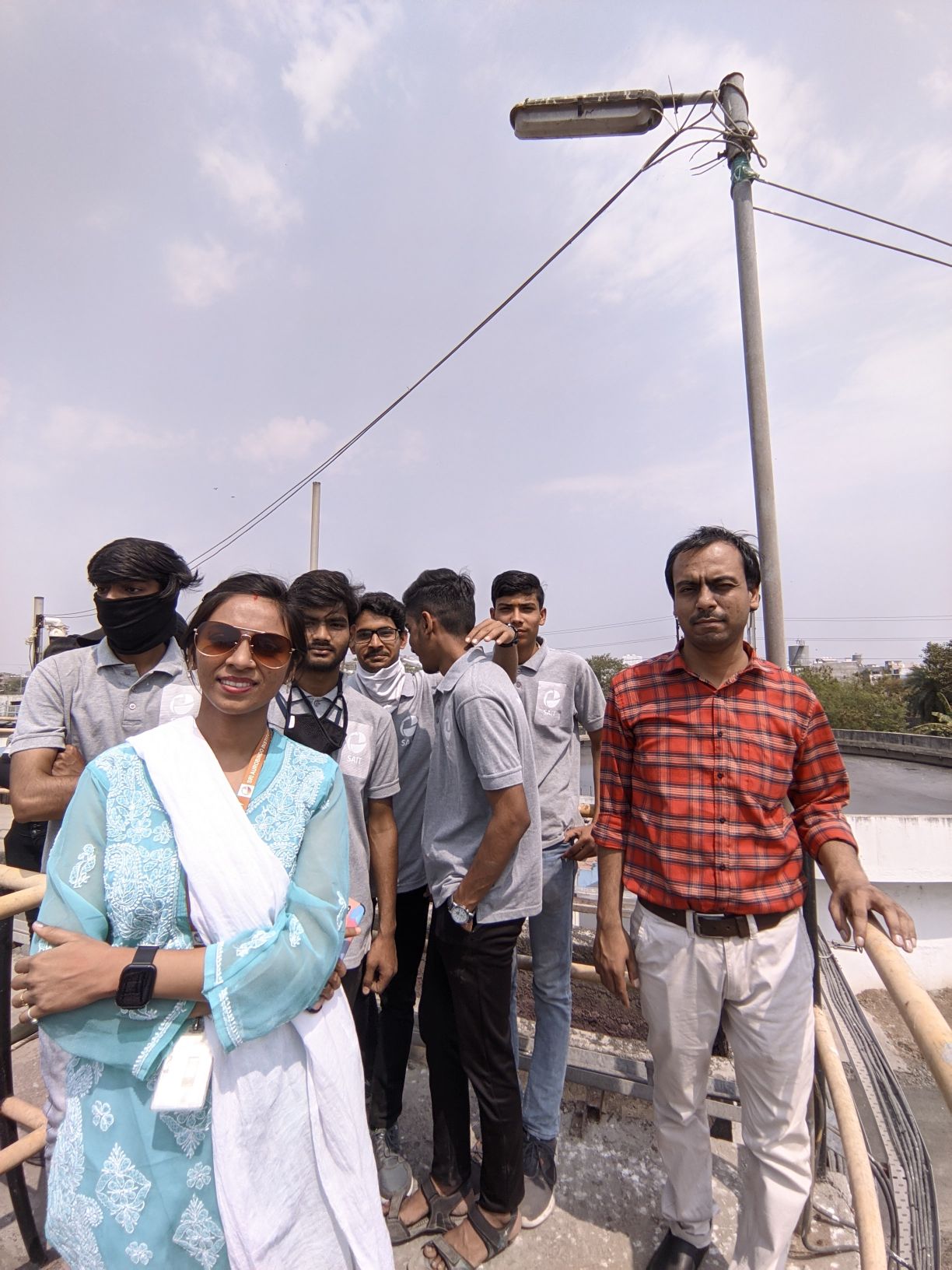 This visit helped students enhance their collective theoretical and practical knowledge of Sewage Treatment plant. Students can understand detailed design of Sewage Treatment Plant and process. They can identify their prospective study areas for their further study and research. Physical observation of various processes of Sewage Treatment Plant will definitely be enhancing the knowledge and understanding of the students.