https://www.aurogroup.ac/events/sait-industrial-visit-jash-engg
One day Educational trip was organized by the Department of Mechanical Engineering, Sri Aurobindo Institute of Technology, Indore to visit the Jash Engineering plant, Sanwar Road, Indore. The tour comprised students of B.Tech. & Diploma Mechanical Engineering accompanied by faculty members, Mr Kamlesh Gurjar, and Mr Amit Prasad from the Department of Mechanica Engineering. We were accompanied by Mr Satish Sir, who is working as Plant Head, Snawer Road Madhya Pradesh.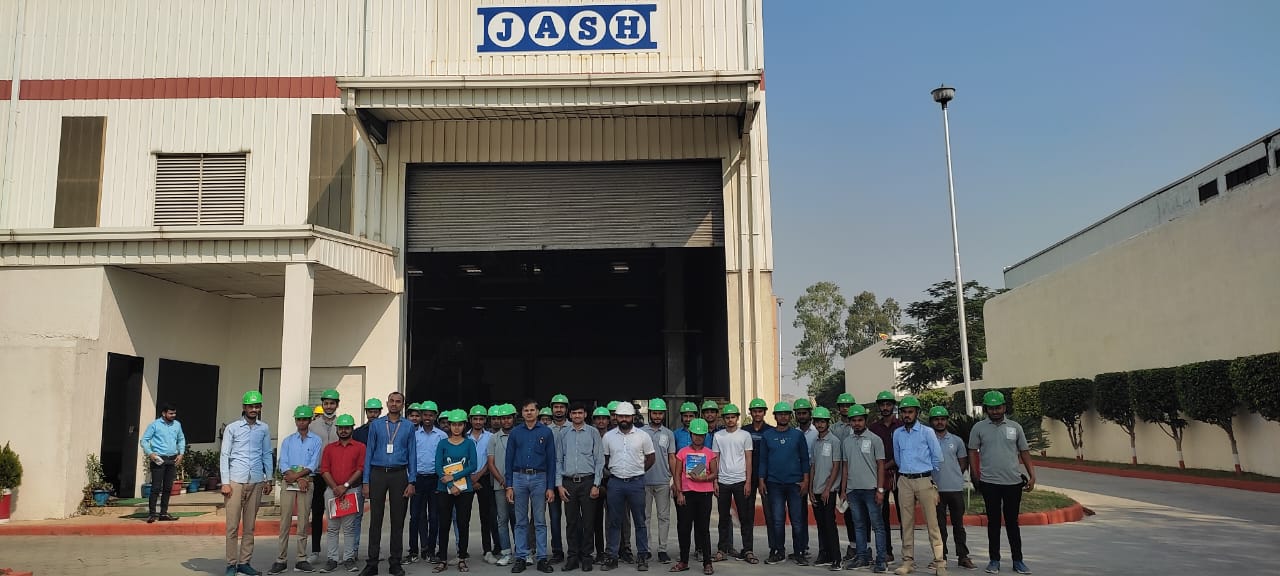 All students along with faculty members were taken to the site, where the plant has all the necessary facilities like pattern making, foundry, machining, fabrication, inspection and in-house testing. The students were explained about types of Turbines, water Control gates, valves Hydropower machines and many more, their manufacturing and batching processes. Students also visited the Casting Section and Machine Section where they came across various types of machines used in the Production of the above Equipment.
It was a new, interesting and informative experience for all of us. We visited the production unit of Jash Engineering. Then, we took group photographs with Mr Satish. We all had a safe and enjoyable journey with lots of information.