https://www.aurogroup.ac/events/sap-conducts-workshop-business-model-canvas
Event Type: Workshop
Date: 07/09/2022
Time: 12:35 pm to 2:0 pm
Duration: 1 Hr 00 Mins
Venue: SAIP auditorium
Mode: Offline
Organizing Body: SAIP-IIC
No. of Participants: 33
No. of faculties: 05
No. of students: 28
Speaker Details:
Mr Kunal Yadav, Innovation Ambassador, ARIIA Coordinator, Assistant Professor, SAIP Indore
Event Coordinator: Ms Kiran Verma, Assistant Professor, SAIP
Report Courtesy: Ms Kiran Verma, Assistant Professor, SAIP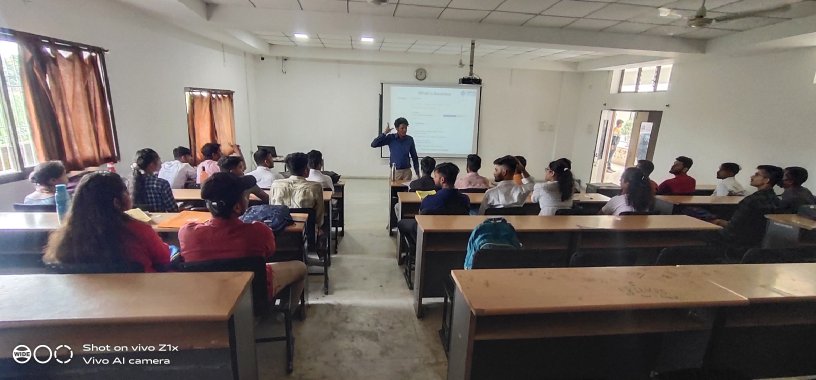 Objective of the event:
To acquaint students with an understanding of Business Model Canvas for Entrepreneurs among them. This workshop helps students to gain knowledge about business model canvas and how to create them
Event Details:
The Business Model Canvas is a strategic management template used for developing new business models and documenting existing ones. It offers a visual chart with elements describing a firm's or product's value proposition, infrastructure, customers, and finances, assisting businesses to align.
The speaker elaborated with examples of how the business model is important for a successful startup. Speaker also explains various types of Business models with examples and 7 Important components of the Business model canvas. Speaker also emphasized on various online tools such as Canvanizer, Businessmodelsinc, Strategyzer, Bmtoolbox, Miro, Tuzzit, AltexSoft, Servicedesigntools etc.