https://www.aurogroup.ac/events/sri-aurobindo-group-sustainable-development-goals
Sri Aurobindo Group of Institutes has given the UN's Sustainable Development Goals program a prominent place in its agenda. The Sustainable Development Goals or Global Goals are a collection of 17 interlinked global goals with 169 targets and 304 indicators proposed by the United Nations General Assembly's Open Working Group. These goals are designed to be a "blueprint to achieve a better and more sustainable future for all". The SDGs were set up in 2015 by the United Nations General Assembly and are intended to be achieved by the year 2030.
To show our sincere commitment to the United Nations Universal Call for Climate Action to protect the planet, Sri Aurobindo Group has installed a Rooftop Solar power system in the Institute building. Supported by an AGM/Gel/Lithium Battery, this Solar power system has the capacity to generate70KW of "Green Energy" and has to be connected with batteries for electricity storage. The system consists of solar panels, Charge Controller(regulator), Battery, off-grid Inverters, Mounting Brackets, and solar system connection equipment such as MC4, PV Cable, and Installation Tool Box. This will not only help us to curb the dependency on the electricity generated by fossil fuels but also serves us as an initiative to join the global crusade against Global Warming and Climate Change.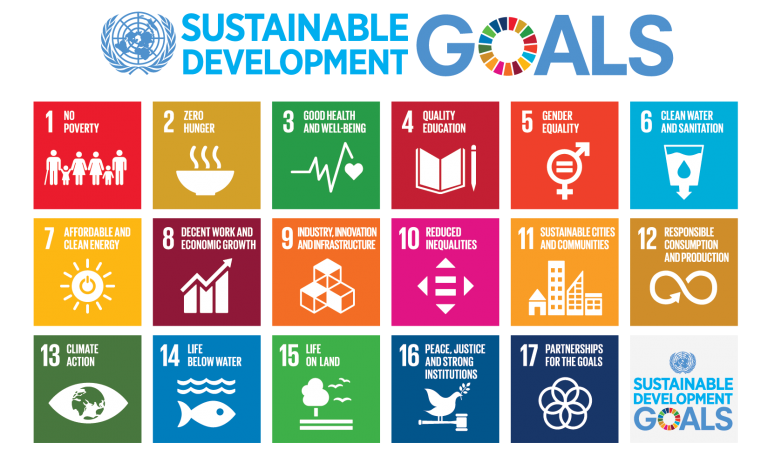 Sri Aurobindo Group has a well-structured Policy framework based on the UN's Sustainable Development Goals program and we have also designed our community contribution program on their lines. For example, Project Bardari is an outreach initiative taken by Sri Aurobindo Group for nearby village Bardari. Through this project, we are working with the people of the village under three key segments of Economic growth, Social inclusion, and Environmental protection, according to the United Nations Sustainable Development Goals program.
Under this project, the team of students and faculty members visit the village and they coordinate and work together with the people on a number of issues like poverty, food security, nutrition, sustainable agriculture, education, gender equality, management of water and sanitation, climate change which are the prominent segments in the list of UN's Sustainable Development Goals program.
We look forward to working more for such global causes in the future and doing our part at best to make this planet a better place to live for the next generations.