https://www.aurogroup.ac/events/sri-aurobindo-group-of-institutes-celebrated-kite-festival-2023
Sri Aurobindo Group of Institutes celebrated Kite Festival – Makar Sankranti on Saturday, 14th January 2023.
All the members, including students, faculty, and staff members from the Institute of Engineering, Pharmacy, Management, and Arena Animation, enthusiastically participated in the event.
The Whizzy Wings event team managed the event, which added more glitter to the whole festival celebration.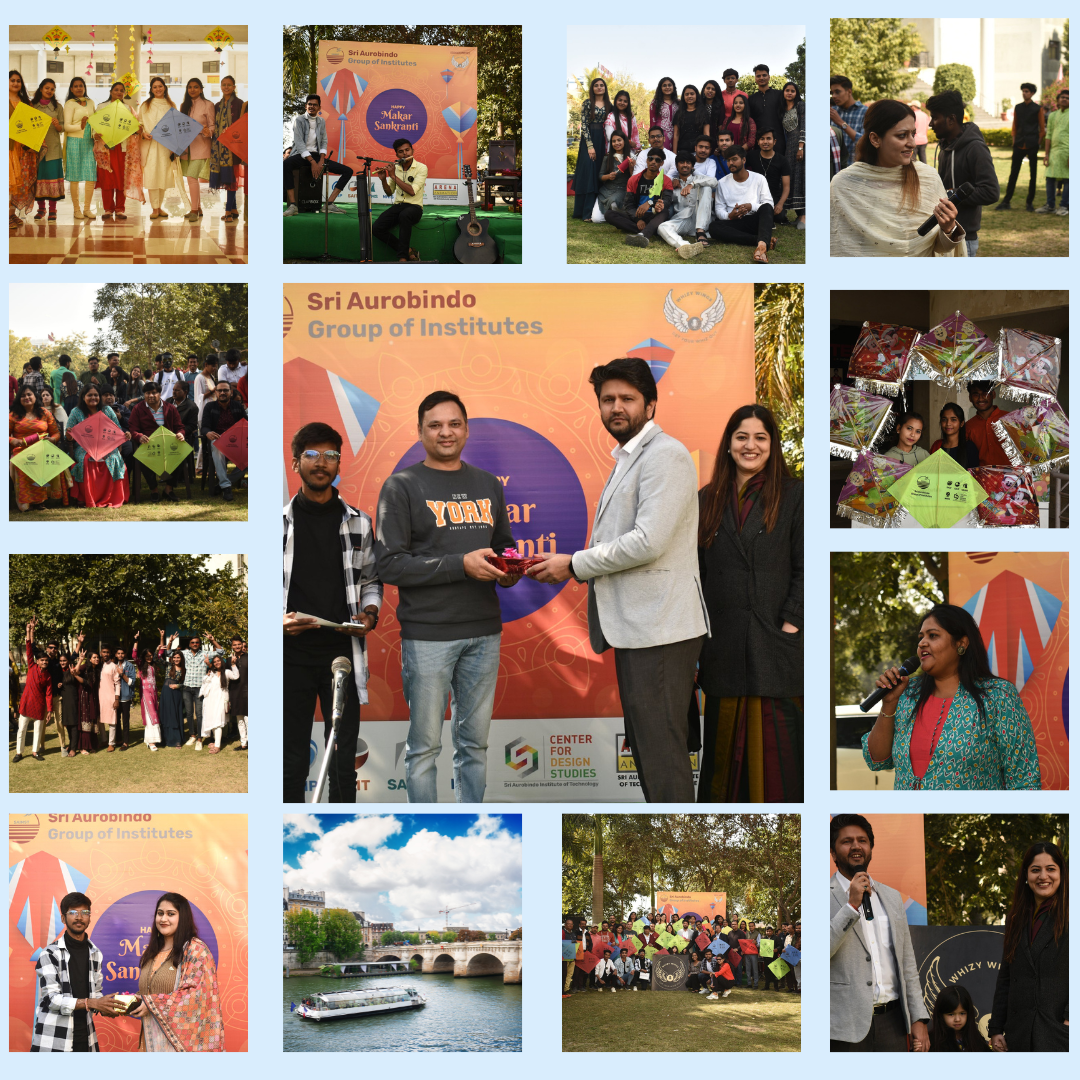 The event started with wishes and kind words from our Vice President Kinshuk Trivedi & Chani Trivedi, followed by a fun QnA round with the senior faculty members, including Anupam Mandloi (Vice Principal, SAIT), Dr. Durgesh Mishra (Director, SAIT) and Dr. Sunil Dwivedi (Director, SAIP). This was followed by an entertaining music session from Ayush & Band and Fusion Music Band, presenting amazing Bollywood Mashup songs.
Faculty members also actively participated in this activity and sang songs related to the kite festival theme, followed by solo performances from Dr. Anu Hardenia and Neha Upadhyay (Faculty members, SAIP).
The event also witnessed a fun and engaging game session with students and teachers participating actively.
The event presented an immersive experience with teachers, students, and staff enjoying every moment to the fullest flying kites, singing, dancing, and playing games.
Overall this fun-filled event left everyone from the Aurobindo family with joy and happiness.