https://www.aurogroup.ac/events/sait-organized-a-visit-to-isro-sac-ahmedabad-and-excursion-tour
Final and Pre-final year students of Sri Aurobindo Institute of Technology Indore, organized three days Educational visit to Vikram Sarabhai Space Exhibition, a unit of Space Applications Centre – ISRO, Ahmedabad alongwith a city excursion tour.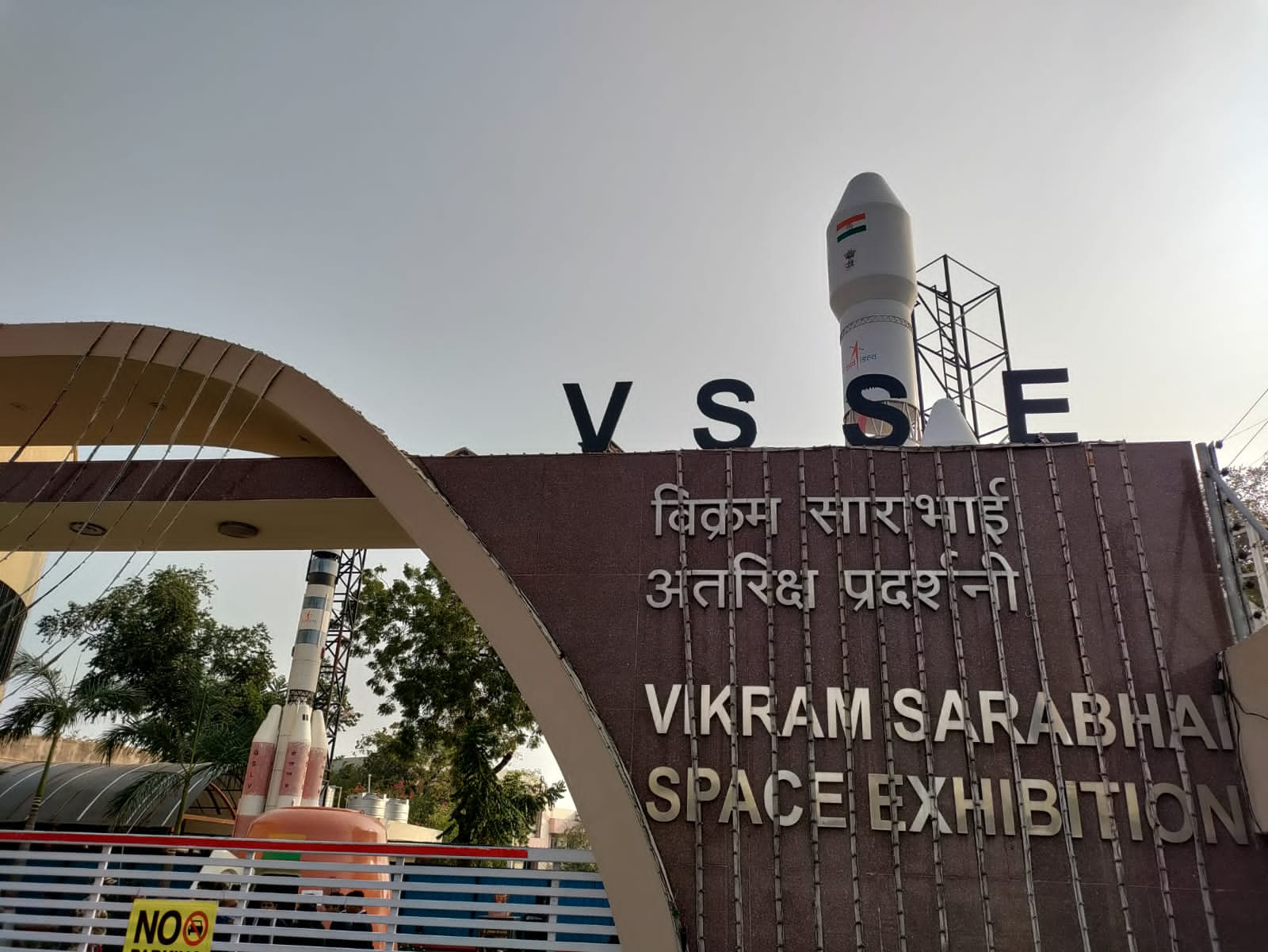 About Space Application Centre (SAC) ISRO
The Space Application Centre, (SAC) Ahmedabad (Gujarat) is one of the major centers of ISRO; it is a unique centre dealing with a wide variety of disciplines such as designing and space science. ISRO has made our country proud due to its many technical achievements and innovations.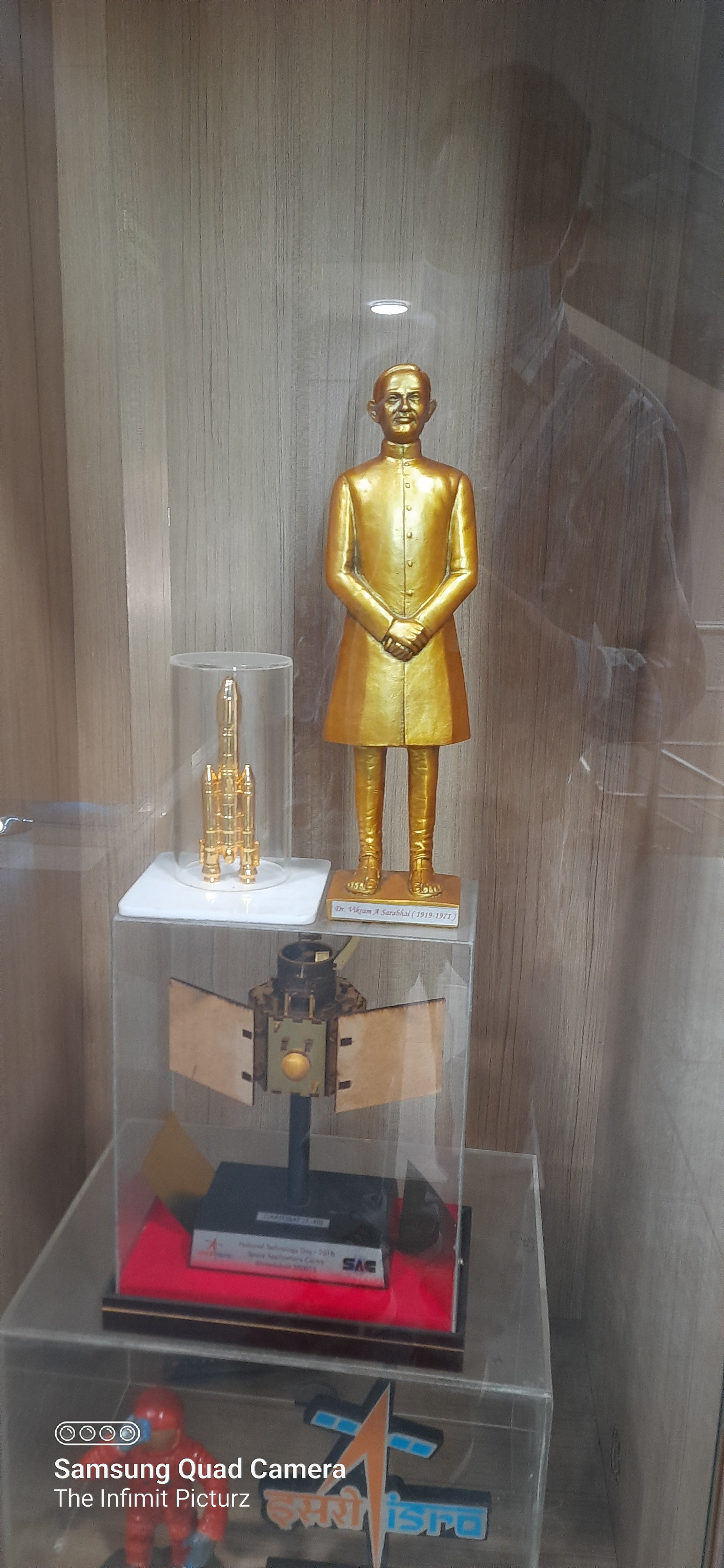 In the past four decades ISRO has launched more than 65 satellites for various scientific and technological applications like mobile communications, direct-to-home services, meteorological observation, telemedicine, disaster warning, radio networking, search and rescue operations, remote sensing and scientific studies of the Earth and space.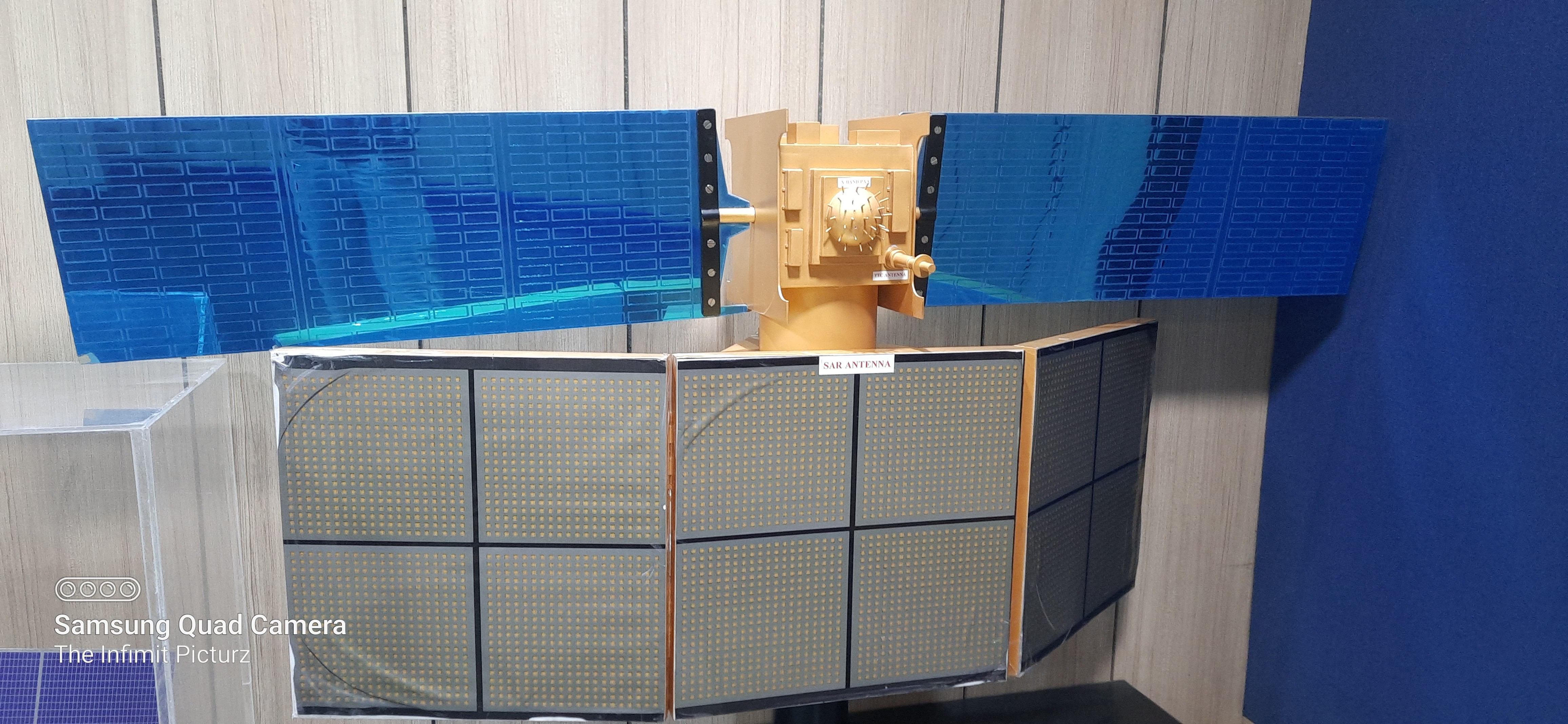 The campus has a permanent exhibition hall open to general public; it is named the "Vikram Sarabhai Space Exhibitions (VSSE), Ahmedabad. Various working models, more than 30 static models of satellites, launched vehicles and about 70 panels in English are displayed here.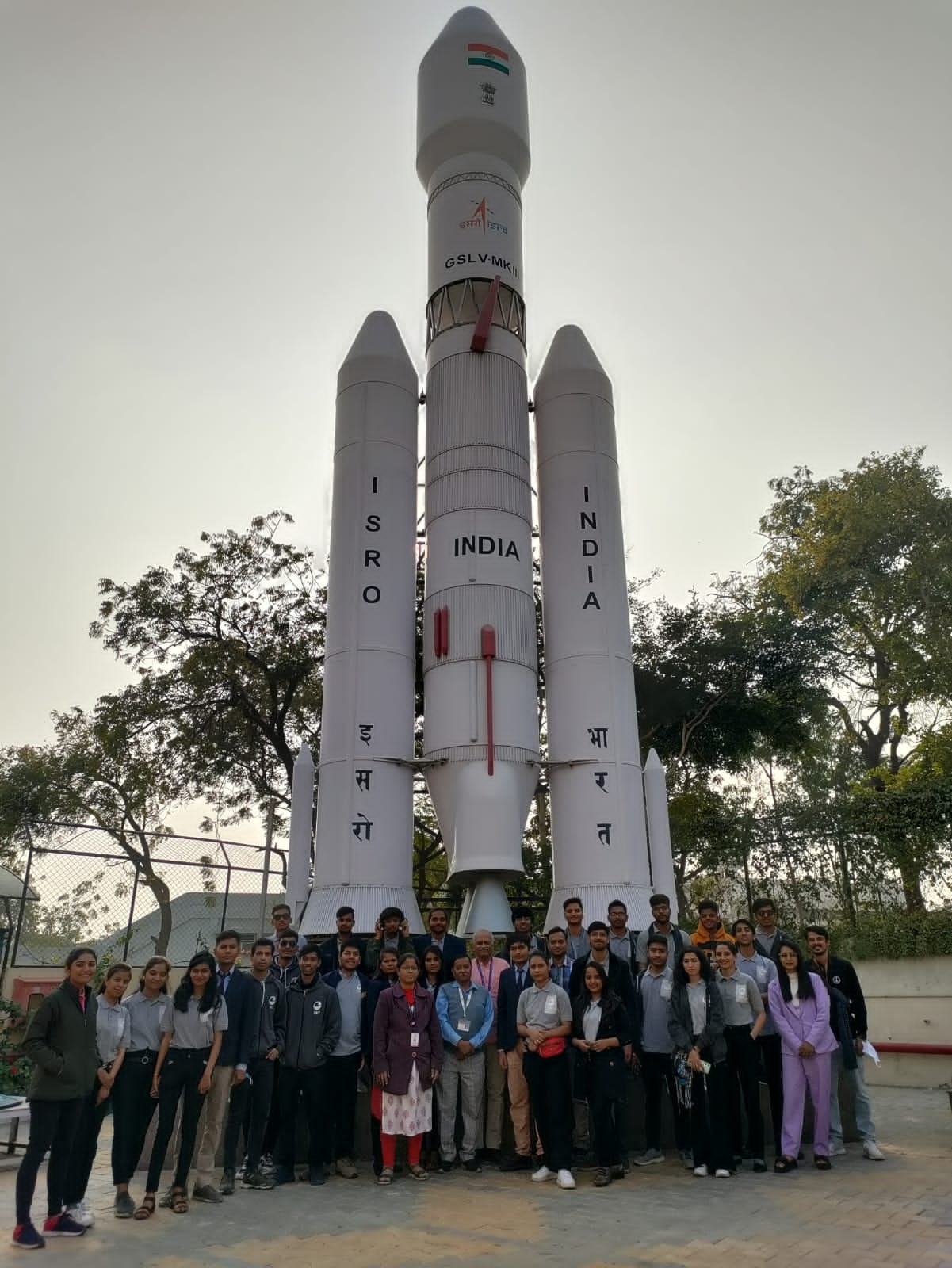 About The Visit
29 students accompanied by three faculty members went for this 3 day tour. The tour started on 22nd January 2023 with onboarding of train from Indore station to Ahmedabad station. On the first day at Ahmedabad, we visited Gandhi Ashram and Dadi ki Vaav.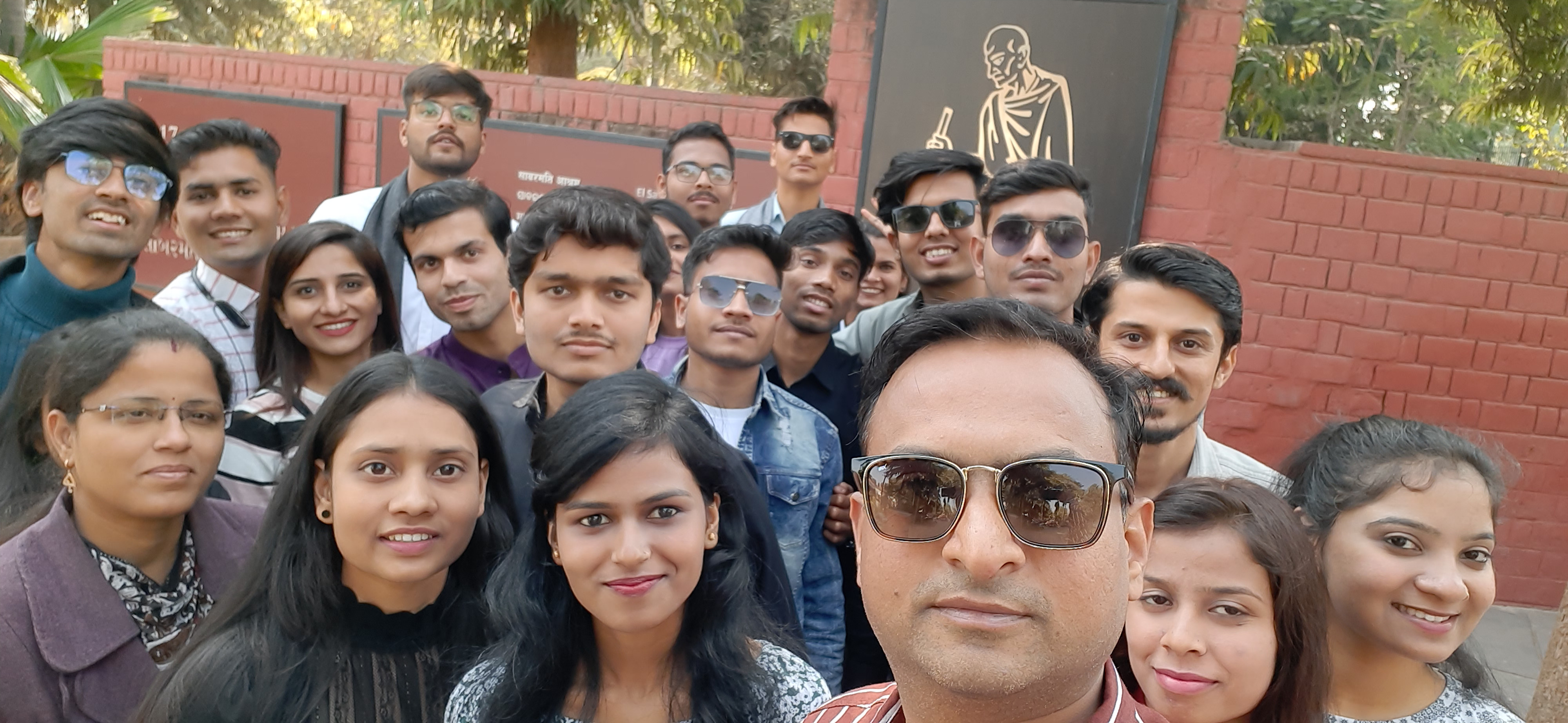 During the night, we visited Suryanarayan Temple and Manak Chowk to get a taste of the local cuisine.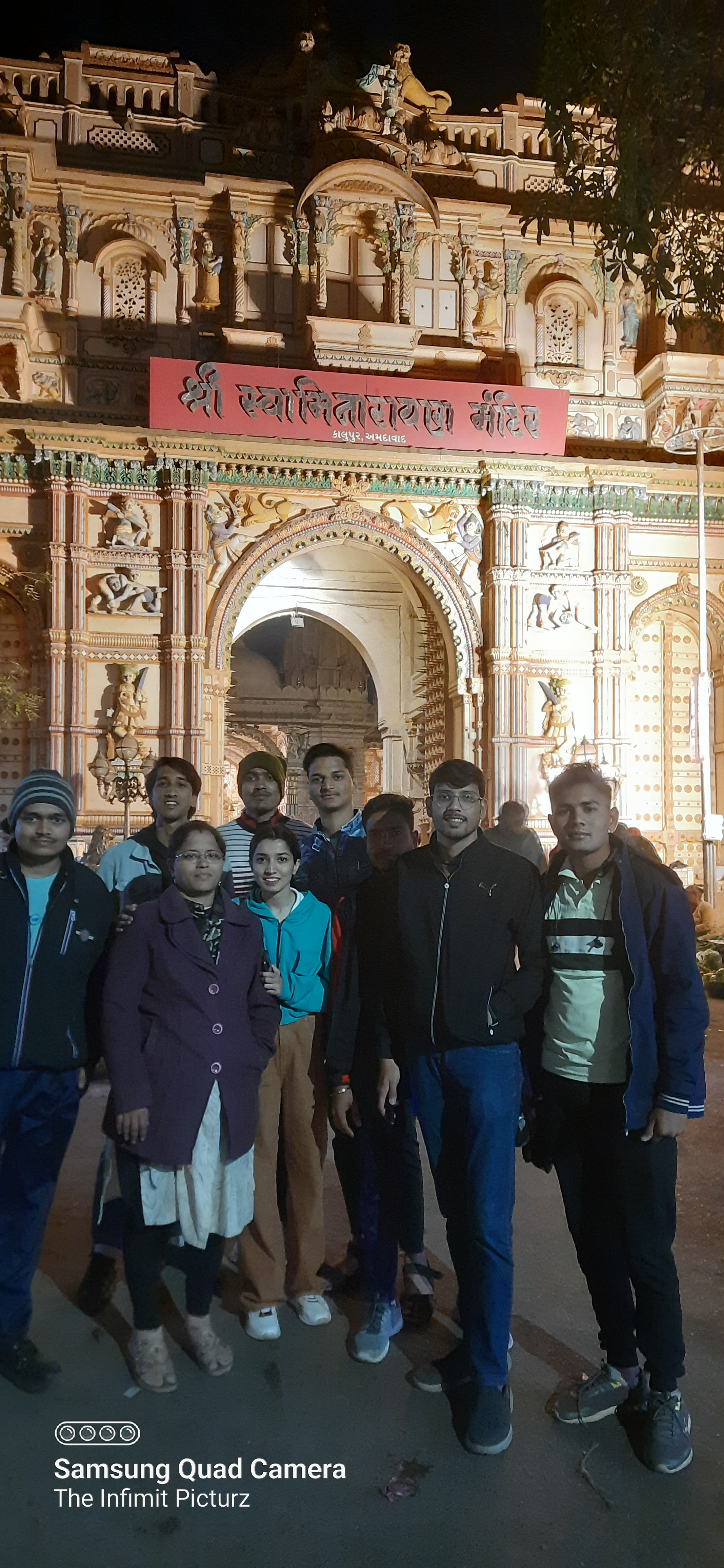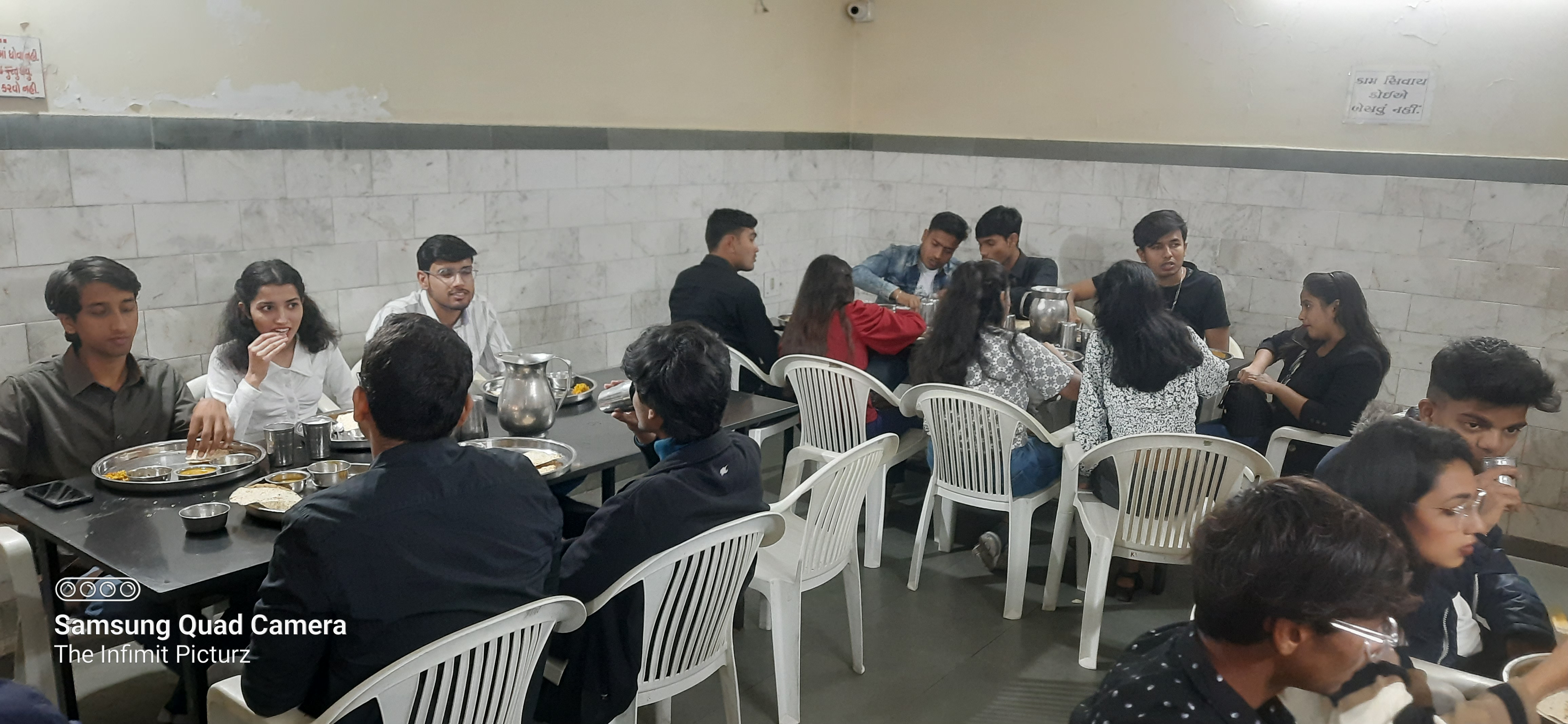 On 24th January, 2023, the next day we visited the famous Akshardham Temple and Gandhinagar and then went to the Vikram Sarabhai Space Application Center – ISRO. The visit was scheduled at 2:00 PM and finished at 5:00PM.
H.B. Pandya, scientist from SAC provided us comprehensive information on SAC activities, with a focus on remote sensing, satellite types, orbits, satellite launch vehicles, satellite data receiving centres, advancement in Indian satellite technology, and the contribution of SAC to the ISRO's successful missions.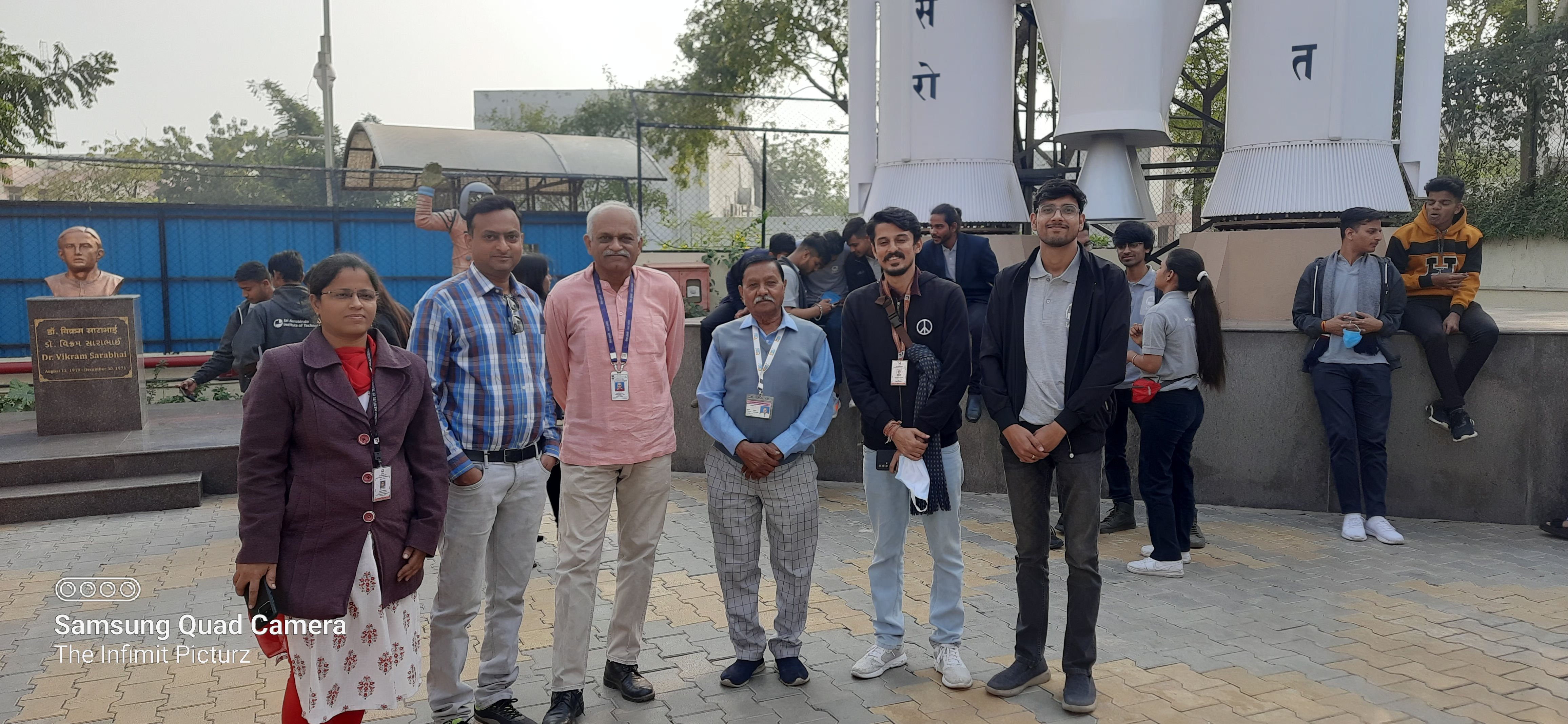 Working models and information panels are featured in the exhibition. Students can discover the different kinds of satellites and launchers.
The rockets that put the satellites in orbit are called launch vehicles. Models of the Martian mission's hardware, brought from Ahmedabad's Space Application Centre, will also be on exhibit. The students were then transported to the audio-visual room, where they watched documentaries about the numerous tasks and functions that the ISRO performs as well as the activities that it engages in ISRO-SAC.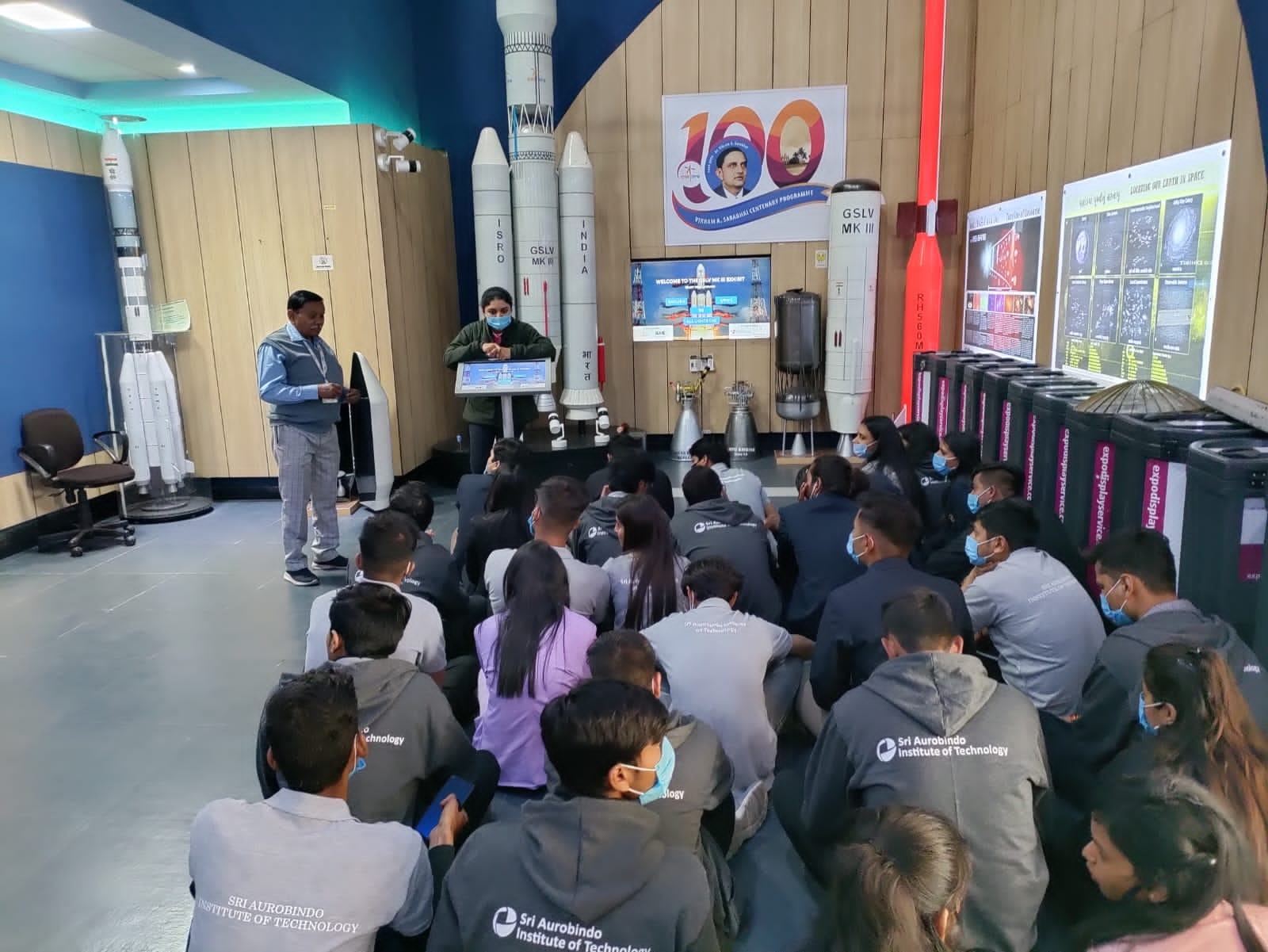 Subsequently, he also covered an intriguing subject called "How to return the Artificial Satellites back from Space?". The students gained a clear understanding of how to use image processing and artificial intelligence in space engineering as well as some very fundamental mapping ideas and how they may be applied in the practical work of geography to construct various maps and use them as teaching aids. In the 3D audio-visual area of the exhibition, students also watched videos about the Mars Trip.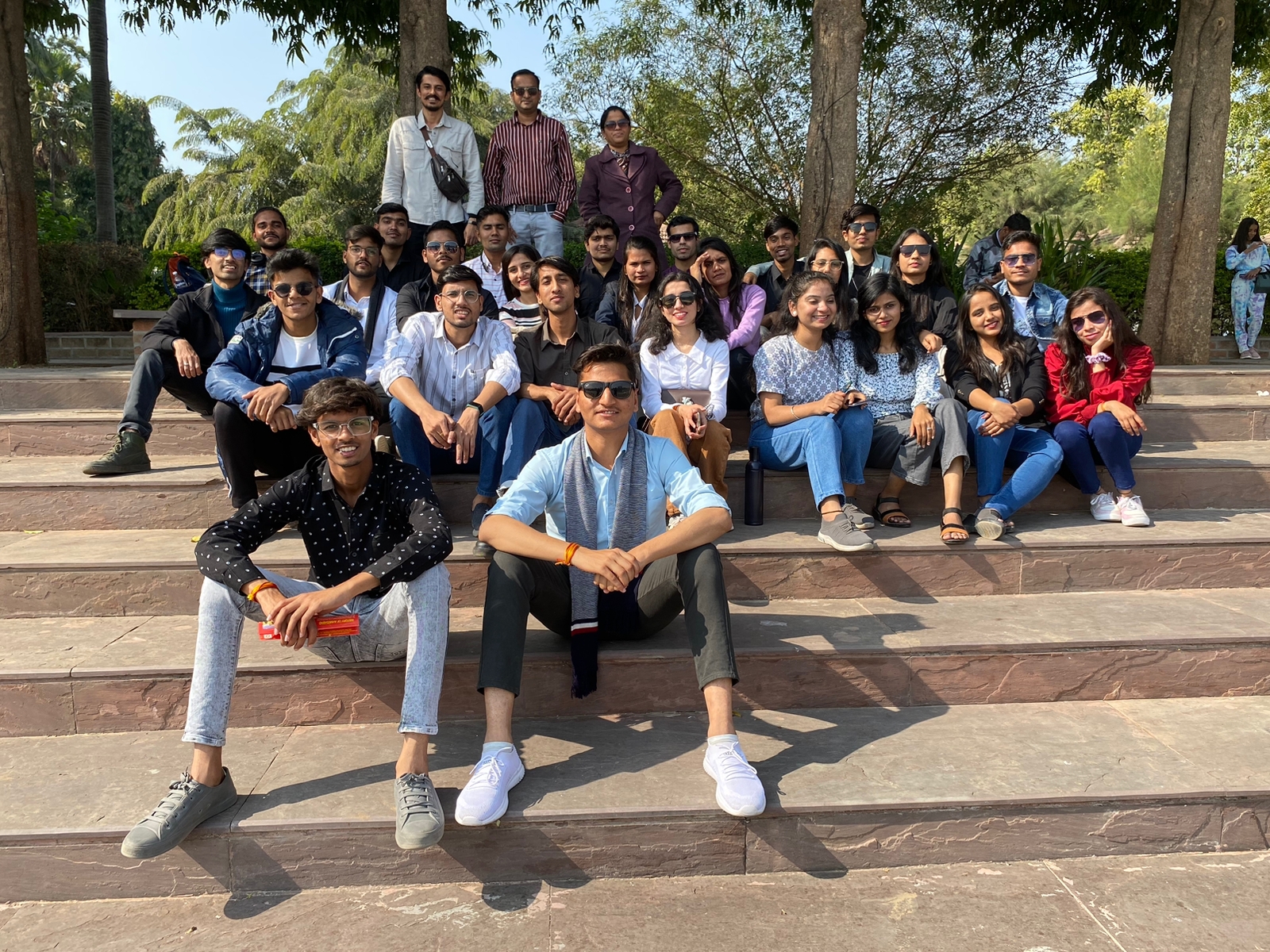 Our tour ends with onboarding of the train at night back to Indore.
The tour was a memorable one and had a learning experience for all the members weather it was at Vikram Sarabhai Space Application Centre or the visit of Gandhi Ashram. Excursion of Ahmedabad city and local travel by BRTS was also fun.