https://www.aurogroup.ac/events/student-development-programme-saims
The ten days long, "Online Student Development Programme" was conducted by the institute from 13.12.2021 with the theme "Life Management skills". The main objective of this program was to develop skills that will help students to manage their Professional and Personal lives in a better way.
Mrs. Chani Trivedi, Director, Strategies, and Planning, SAIMS delivered the Inaugural speech on day 1 of the program explaining the cons of chunking habits which improve the capacity of working memory and allow it to be more efficient. The lectures were graced by the different recognized resource persons from the eminent Institutions and Organizations of Rajasthan, Maharashtra, and Chhattisgarh such as Dr. Lalit Dubey, Associate Professor, AIMSR, Indore, Prof.Prasanna Ojha, NMIMS, Shirpur, Dr. Bhavna Prajapati from ITM University, Raipur, etc.
In these sessions, the nine aspects of life management skills were delivered to the students by various reputed experts on topics such as Critical thinking which enables you to stop mental laziness and understand information better, Problem-solving which is learned through feeding your mind with fresh ideas., Creative thinking that is viewing things from new fresh perspectives, Self-Awareness: Knowledge of self empowers you to build on strengths and make improvements where need be, communication, resilience, decision making, empathy, and time management were discussed.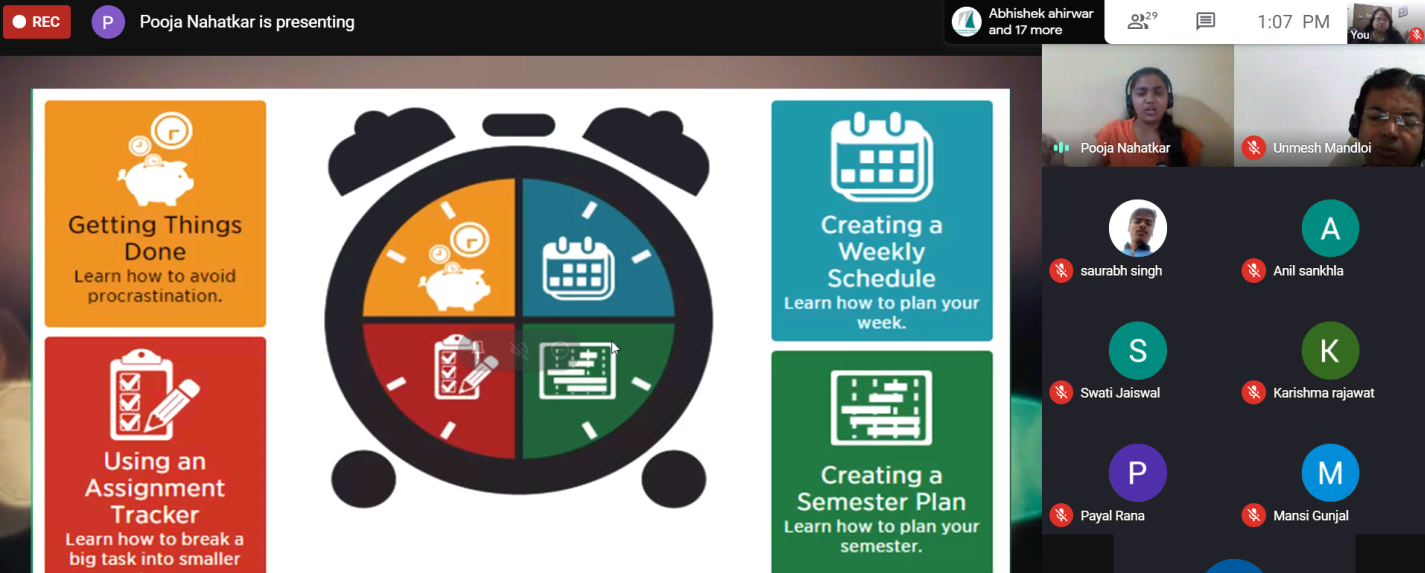 Life management allows you to be more productive, do more with less time and accomplish your goals. As management is the ability to handle everything you need to in order to live a productive, happy and fulfilling life. It's closely related to time management, but it goes way beyond making to-do lists and filling out your day planner. Remember: Being busy is not the same thing as being productive. Life management skills include everything from creating healthy habits to learning how to delegate to setting SMART goals so that you can measure your progress. It is all about transforming your mindset so you can handle stress, master your emotions and take control of your life.