https://www.aurogroup.ac/events/tcs-indore-sait-successfully-completed-160-hours-training-program-for-engineering-students
Tata Consultancy Services, the leading IT company of India under the CSR scheme is jointly conducting a training program for Pre-Final Year students of Civil and Mechanical Engineering of Sri Aurobindo Institute of Technology. Training so conducted was on programming skills and soft skills required to be competent for the IT industry.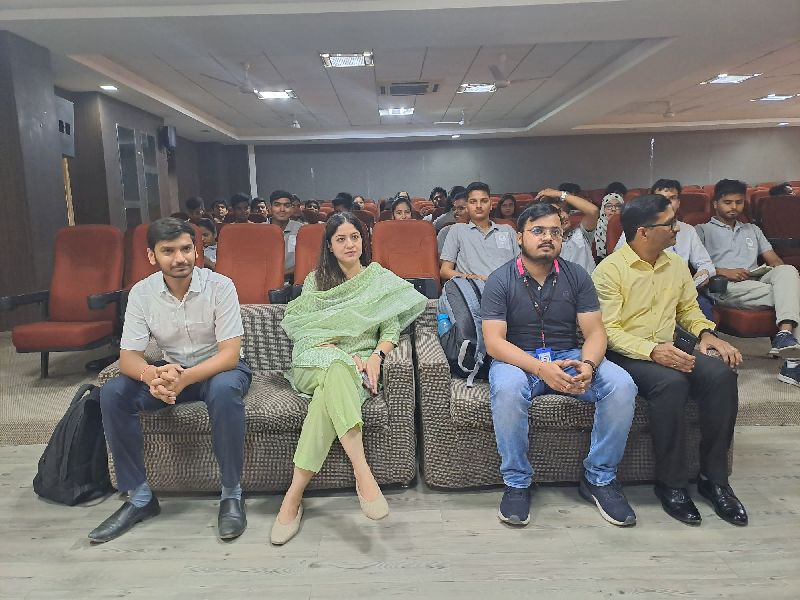 TCS Indore and Sri Aurobindo Institute of Technology Indore planned for a 160 hours training program for the students. The program was inaugurated on 3rd March 2023 with auspicious presence of Mrs. Chani Trivedi, Director – Sri Aurobindo Group of Institutes, Dr. Durgesh Kumar Mishra, Director – Sri Aurobindo Institute of Technology. The invited guests were Mr. Rahul Matai, HR from TCS and Mr. Aashish, Subject Expert from TCS Indore.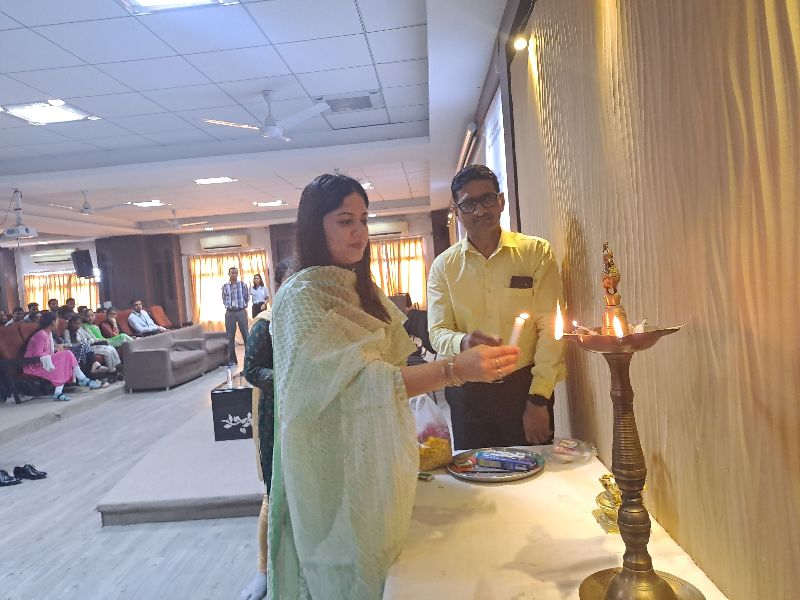 The program started with welcoming all the dignitaries at 11:00 AM. Guests were welcomed by bouquet of flowers by Mrs. Chani Trivedi, Group Director and Dr. Durgesh Mishra, Director SAIT. After flower welcome, Mrs. Trivedi gave a welcome address to our guests and our students and Dr. Mishra gave a brief about the event.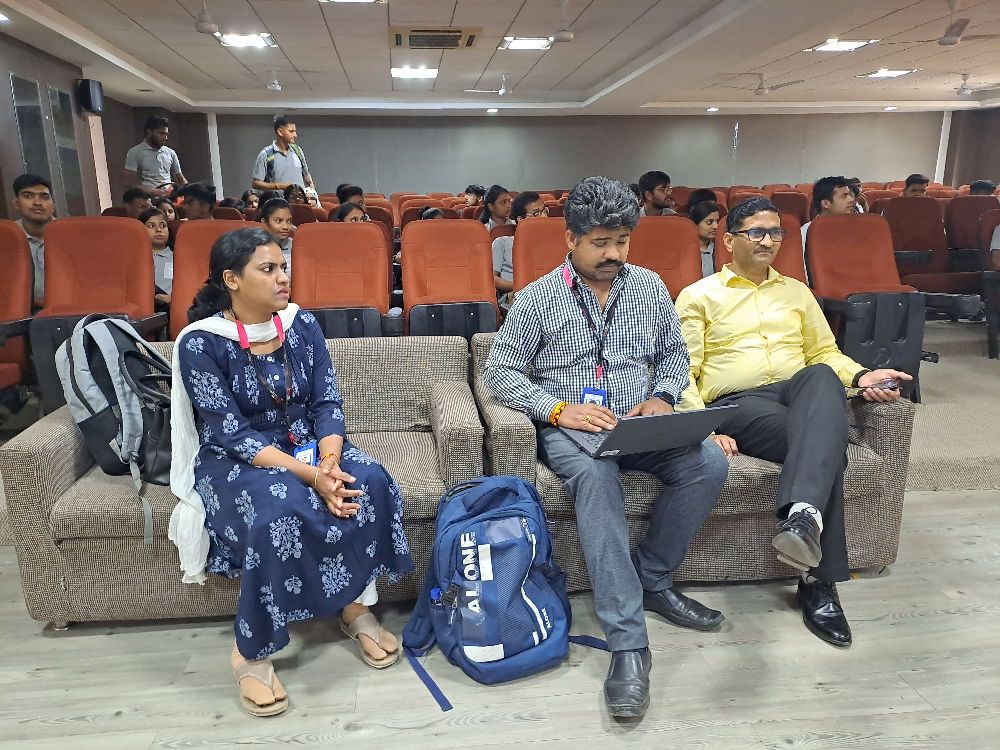 After this, Mr. Rahul Matai gave his opinion about training and how it can help students in their professional career.
WEEK 1 & 2
During Week 1 & 2 of the training on 3-4 March and 10-11 March 2023, Mr. Ashish, Mr. Mayank, Mr. Shailendra and Ms. Roshi took up the software languages like Java, Python, C Sharp, and DotNet. On the other hand, Mr. Ankit, Mr. Lomesh, Ms. Preeti and Ms. Kritika conducted sessions on logical reasoning, communication skiils and business communication.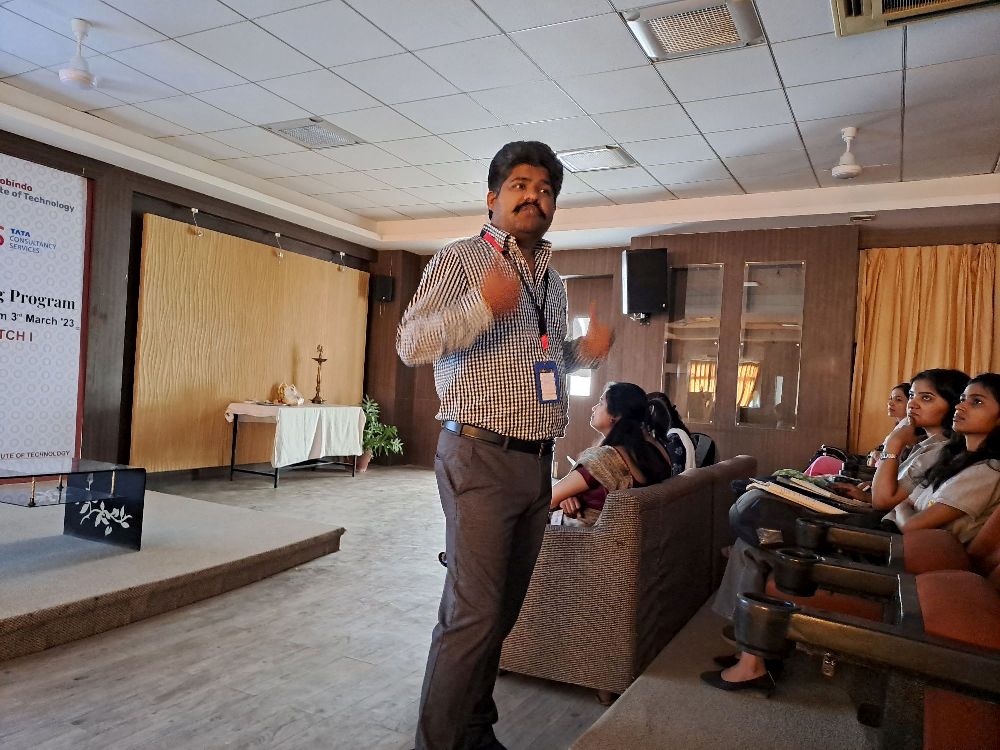 Here is a breakdown of the topics covered by the trainer Session-wise:
Session 1 (3rd March, 2023)
Introduction to Java
History of Java & Java Installation
Basic Concepts of Java
Session 2 (3rd March, 2023)
Communication Skills
Self Introduction logics
What should be the greeting pattern
Session 1 (4th March, 2023)
Introduction to Python
Installation of Python
Basic Concepts of Python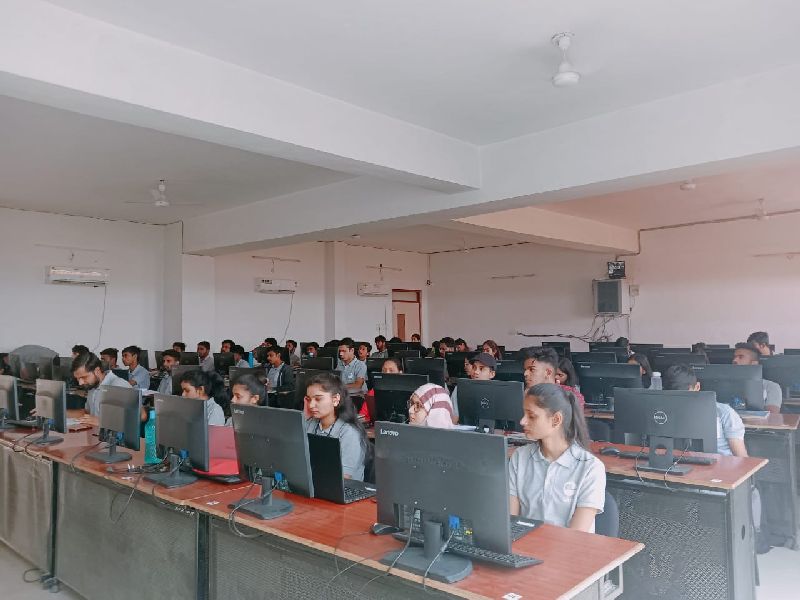 Session 2 (4th March, 2023)
Number Systems
Session 1 (10th March, 2023)
C#
VS Community Installation
Basic Concepts of C#
Session 2 (10th March, 2023)
Email Writing
Email Types
Importance with precautions
Session 1 (11th March, 2023)
Continue to C#
Advance cover of C#
Project related coverage
Session 2 (11th March, 2023)
Logical Reasoning/QA
Venn Diagram
QA on Venn Diagram