https://www.aurogroup.ac/events/sait-conducts-student-development-program-with-tcs
On the 7th of December 22, an event was conducted in the SAIT auditorium.
The TCS (Tata Consultancy Services ) has arrived to interact with BTech 3rd and 4th Sem students and conduct Student Development Program on Industry Expectations and the Development of Soft Skills.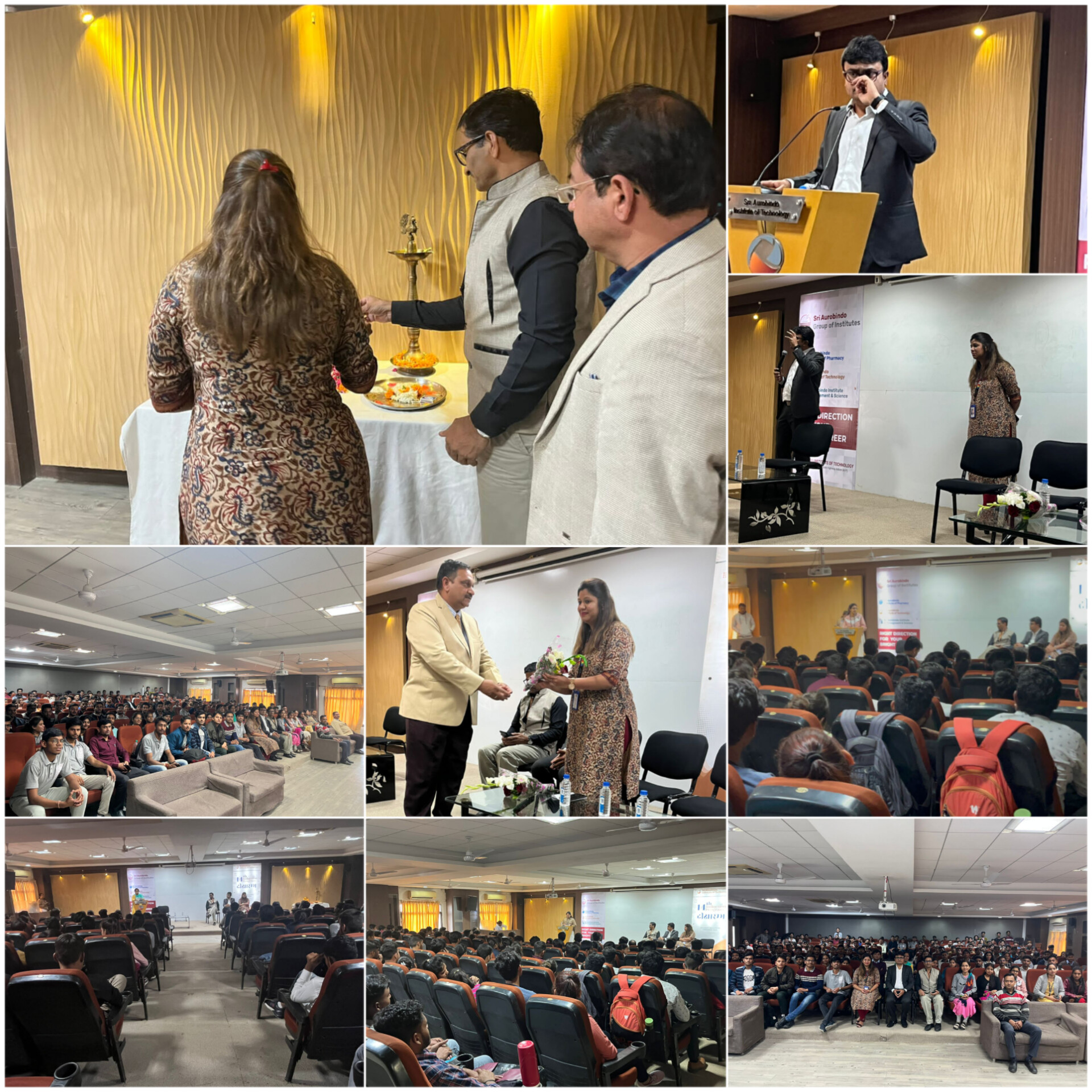 The eminent speakers were Gaurav Ghelani, Regional Head for Academic Interface Program at Tata Consultancy Services. He is responsible for managing relationships with Engineering and
Management Institutes in India West & Central for TCS, and Ms Tanya Agrawal, currently working as Human Resource Business Partner for Retail Unit.
Mr Gaurav spoke about ABC – Attitude, Basic Concept and Cultivation of soft skills.
Ms Tanya interacted with students and informed them students about the features and importance of communication and how communication be made effective.
The session was very informative and students were very impressed and showed great which was evident in the question answer session where students asked fascinating questions about placement and industry requirements.
Dr Durgesh Mishra Director, SAIT, delivered the welcome address. A vote of thanks was given by Mr Vajid Ahmed, Training and Placement Officer, SAIT
The programme was successfully conducted by Deepti Upadhyay.