https://www.aurogroup.ac/events/virtual-academic-events-saims
A Session on Guerrilla Marketing
A session was organized by the department on 19.09.2021 with the theme of "Guerrilla Marketing". The students of undergraduate and postgraduate programs participated in the session. Dr Richa Darshan told students about Guerilla marketing and how it plays a vital role in the execution of various marketing strategies adopted by organizations to grab attention. The major objective of this session was to inform students about the different innovative marketing strategies to capture the market and make a business plan that can easily increase the number of customers.
The most impactful strategy that dealt with in this session was impactful marketing to expand the business. This marketing technique helps to grab customers easily and make an impact that goes viral with low-cost involvement. Guerrilla marketing is an advertisement strategy in which a company uses surprise and/or unconventional interactions to promote a product or service. It is a type of publicity.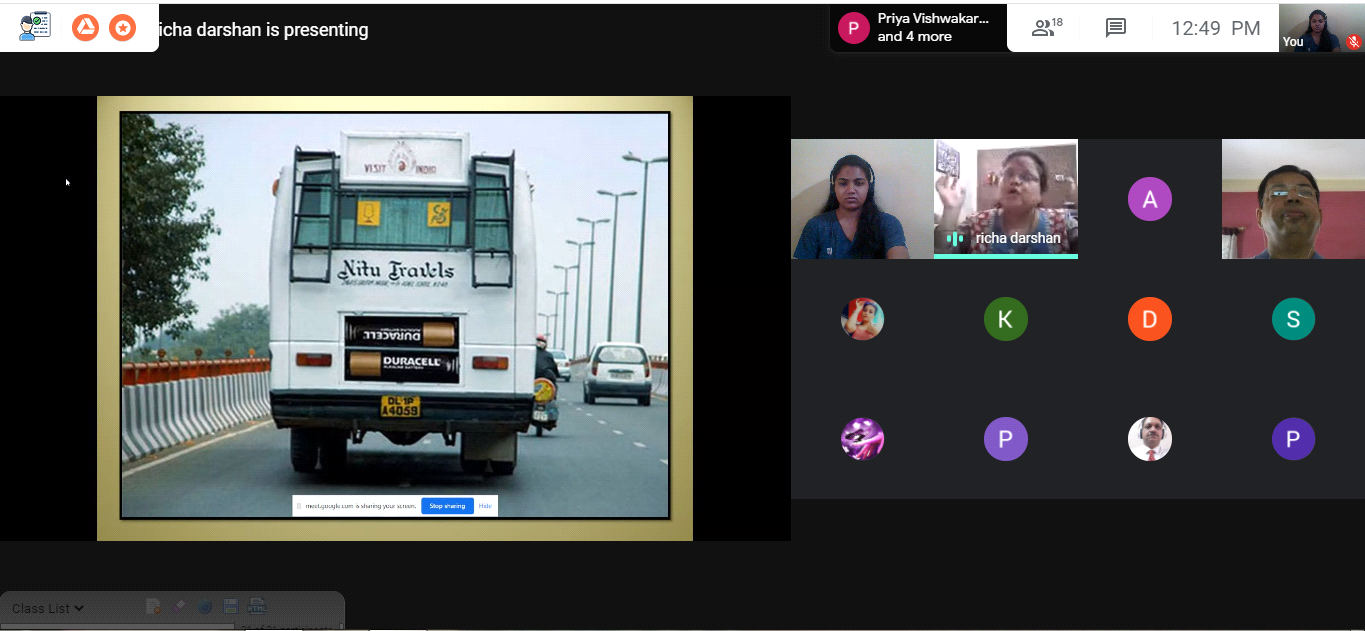 In marketing, guerrilla techniques mostly play on the element of surprise. It sets out to create highly unconventional campaigns that catch people unexpectedly in the course of their day-to-day routines. In the session, different examples of corporate businesses were discussed who use guerrilla marketing and how they capture the customers in the market by grabbing their attention.
How to Manage Time? : A Virtual Session on Time Management Skill
An in-house virtual session was organized by the department to inculcate the students of BBA and MBA Programs with the importance of Time Management. The major objective of this session was to provide the students to manage their time and to understand where their time is going and set smart goals and prioritize time for meaningful work also build an efficient daily schedule and optimize their work environment.
The discussion dealt with strategies that can be adopted to manage time and a self-assessment sheet was circulated for students to assess themselves. You may notice people around you who manage to get everything on their plate done, and then some, with time to spare. How can they accomplish so much in such little time? The answer lies in time management.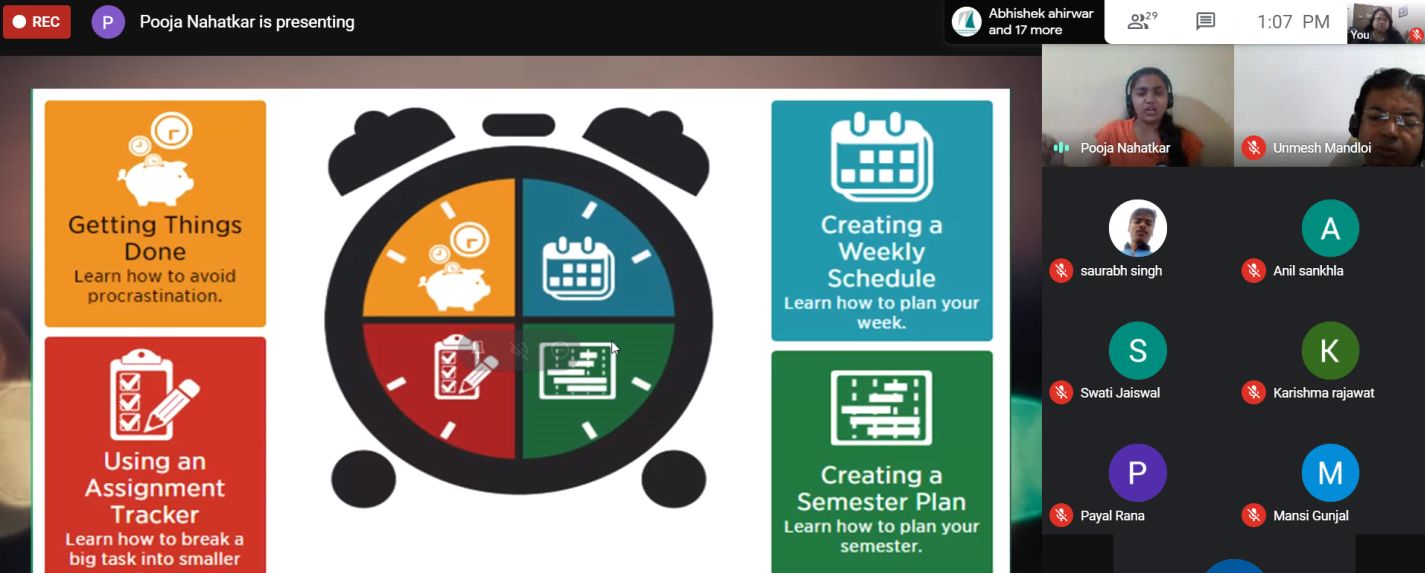 Time management is the way we organize and distribute our time between activities, with the result of maximizing productivity and achieving goals. Good time management leads to lower levels of stress and higher levels of job performance and life satisfaction. High achievers are not born productive. Rather, they've learned and practised the skills needed to get more done in less time. Productivity is not a talent. It's a learned skill that every individual will need to develop. It is possible (and easy) to develop good time management skills. There are a wide variety of tips, tricks, and methods out there to help you do just that.
In the session, a self-assessment tool was also subjected to the students to evaluate themselves to know where their time elapses and techniques to manage.